School Board Chair Dismisses Teaching Evolution Because It Was 'Done in the 1800s'
The chair of a school board in Minnesota questioned the value of teaching evolution, because the theory was developed more than a century ago.
At a Brainerd High School board meeting on September 9, science teacher Craig Rezac presented his syllabus for the upcoming year's biology curriculum. When he finished, board chair Sue Kern stood and addressed the gathering.
"I did have a question about evolution," Kern asked. "You know, Darwin's theory was done in the mid-1800s and it's never been proven. So I'm wondering why we're still teaching it."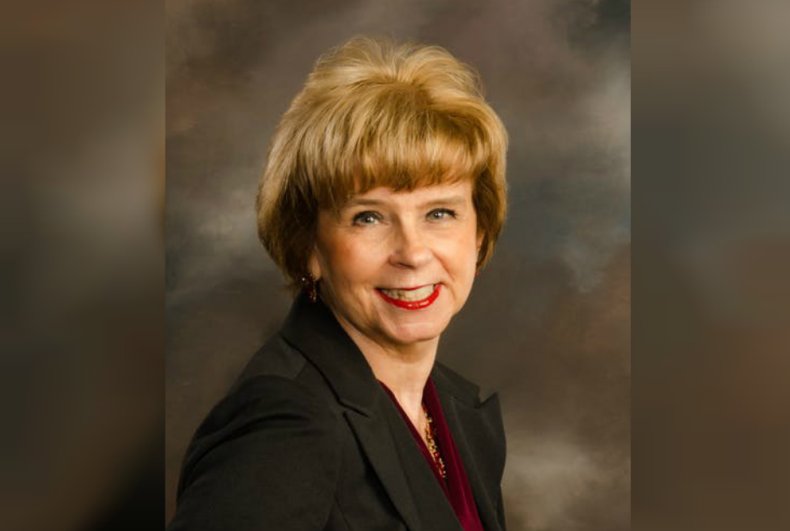 According to The Minnesota Star Tribune, several faculty members responded by explaining that the theory of evolution has only become more refined since Charles Darwin published On the Origin of the Species in 1859.
Kern then offered that teaching evolution could be viewed as incompatible with the religious views of some high schoolers. "And then with regard to your Christian students, then—how do you do that? How do you tell them?" she asked. "Because they are taught not to agree with that..."
Rezac responded that, "Science deals with facts. It doesn't deal with belief,"
"It doesn't have to be a dilemma or a concern for someone to choose between Christianity and evolution—that's not what this is about," he added, according to The Brainerd Dispatch. "You can actually embrace both. It's my duty as a teacher to teach science and not teach religion. That's the separation of church and state."
As the meeting concluded, the school board voted unanimously to approve Rezac's proposed science curriculum.
Kern, a realtor and registered nurse, was first elected to the board in 2012. In a candidate questionnaire in 2016, she vowed "to maintain family conservative values and culture." In a statement to the Star-Tribune, Superintendent Laine Larson said Kern's comments "reflect her personal views and [not] the views of the Board of Education as a whole or the Brainerd Public School District."
But this isn't the first time a Minnesota educator has had conflicts with the teaching of evolution: In 1997, Rodney LeVake applied for a job as a high school science teacher in Faribault, about 60 miles south of Minneapolis. When LeVake was told biology classes at Faribault High included Darwin's theories, he demanded the right to teach the biblical Creation story as an equally credible explanation and present "the difficulties and inconsistencies of the theory" of evolution.
"The process of evolution itself is not only impossible from a biochemical, anatomical, and physiological standpoint, but the theory of evolution has no evidence to show that it actually occurred," he wrote in a proposed syllabus.
After LeVake was hired, he simply omitted any discussion of evolution, despite it being pat of the district's curriculum. The school re-assigned him to ninth-grade general science, which did not include evolution.
LeVake sued the Minnesota Independent School District, arguing that he was being discriminated against because of his religious beliefs. In 2001, an appeals court ruled against LeVake, deeming his refusal to teach the district-mandated curriculum was sufficient reason to reassign him.