Ewan McGregor's Birthday: His 15 Best Movies & TV Shows Ranked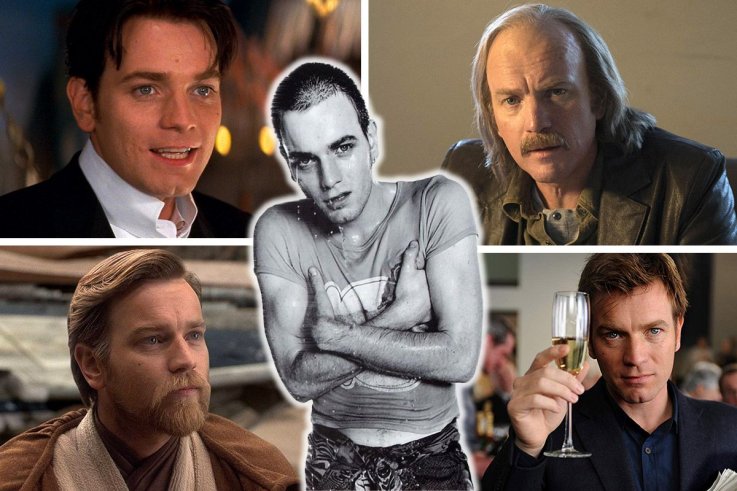 Scottish actor Ewan McGregor, who turns 48 today, is best known for his roles in Trainspotting, the Star Wars prequel trilogy, Moulin Rouge and the third season of Fargo.
McGregor was born in Perth, Scotland, on March 31, 1971, and left school at 16 to study drama. At 23, he starred in Danny Boyle's cinematic debut, Shallow Grave. The movie received mixed reviews, but McGregor made a positive impression. At the inaugural Empire Awards in 1996, he was named best British actor for his performance.
He went on to win the same award in both of the next two years. First for Trainspotting, an adaptation of Irvine Welsh's novel of the same name; and then for A Life Less Ordinary. Both were directed by Boyle.
McGregor reached a global audience when the director George Lucas cast him as the young Obi-Wan Kenobi in his Star Wars prequel trilogy. The Phantom Menace was released in 1999, with Attack of the Clones and Revenge of the Sith landing in 2002 and 2005 respectively.
Meanwhile, McGregor was gaining praise for very different kinds of movies. In 2001, he played the young poet Christian in Baz Luhrmann's spectacular Moulin Rouge! In 2003, he starred in Tim Burton's surreal Big Fish. And later the same year, he appeared opposite Tilda Swinton in David McKenzie's low budget indie Young Adam.
In 2017, he and the rest of the cast of Trainspotting reunited with Boyle for a sequel, which received generally positive reviews. "T2 Trainspotting adds an intoxicating, emotionally resonant postscript to its classic predecessor, even without fully recapturing the original's fresh, subversive thrill," according to Rotten Tomatoes' critical consensus.
In 2018, McGregor was praised for his sensitive portrayal as the grown-up Christopher Robin in Marc Forster's movie of the same name, a live-action adaptation of Winne the Pooh. "He's an actor who can roll with this movie's punches, whether it requires him to be light on his feet or dragged down by existential despair," David Fear wrote in Rolling Stone.
He won his first Golden Globe for his performance in the third season of the TV mini-series Fargo. "Thanks in part to a memorable dual performance from Ewan McGregor, Fargo mostly maintains the sly wit and off-kilter sensibility it displayed in its first two seasons," Rotten Tomatoes writes in its critical consensus.
To celebrate his birthday, Newsweek has analyzed data from review aggregation websites Rotten Tomatoes, Metacritic and IMDb to rank McGregor's 15 best movies and TV shows (16, actually, because two are tied in 15th place).