Ewan McGregor, Carey Mulligan Urge Focus on Children Ahead of U.N. Refugee Summit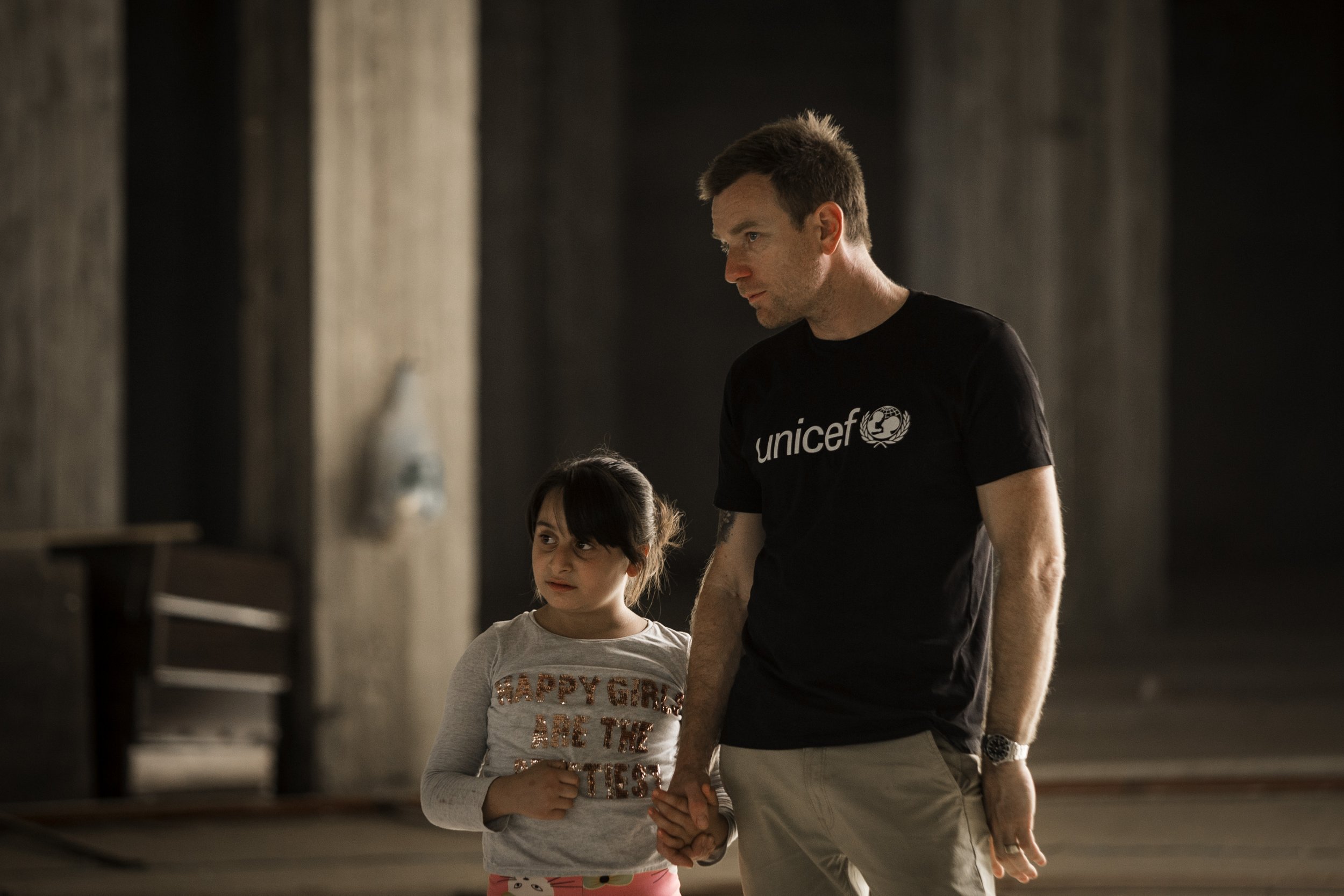 Ahead of the first-ever United Nations summit on refugees and migrants, famous faces headed to New York City to highlight the plight of children fleeing war, violence and persecution.
The aim of the U.N. summit, held Monday, was to "come up with a blueprint for a better international response" to the current refugee crisis, which has resulted in the uprooting of more than 65 million people around the world from their homes, the U.N. said. Among those displaced by conflict are 28 million children, according to UNICEF, the U.N.'s child protection agency. Last year, more than 100,000 unaccompanied minors, mainly from Afghanistan, Syria, Eritrea and Somalia, sought asylum in 78 countries, triple the number in 2014.
On Tuesday, President Barack Obama will host another high-level event, the Leaders' Summit on Refugees, which will seek to increase refugee resettlement numbers and job and education opportunities in the U.S.
"I really hope the world leaders who are meeting for this summit put children's needs first, to think of children in the center of their discussions," actor Ewan McGregor tells Newsweek. "It's easy for [children] to be sidelined; things are very politicized, especially at the moment. These children have nothing to do with politics; they're just kids, and they deserve to be kids."
McGregor, best known for his roles in Trainspotting, Moulin Rouge and the Star Wars franchise, spoke during a UNICEF vigil for displaced children on Sunday night at Dag Hammarskjöld Plaza, located across from the U.N. headquarters in Manhattan. He recently visited three displacement camps and one Syrian refugee camp near the center of Erbil, in northern Iraq, and was particularly affected by meeting Myrna, a young girl who fled her village when the Islamic State militant group (ISIS) arrived. Her family lived for a year and a half in an unfinished shopping mall before moving to a safer temporary residence.
"She introduced me to the reality of what that's like," says McGregor. "It's easy to be baffled by the figures—28 million children are displaced. It's so difficult to imagine, it's impossible to comprehend, but when I think that, I think of Myrna. She's one of them."
McGregor also spoke about the situation in Calais, in northern France, where more than 100 children living in the Jungle refugee and migrant camp are hoping to be reunited with family members who live in the U.K. "The system is so slow, and everyone's dragging their feet because everyone [thinks] it's a touchy subject, so these kids are sitting there when they could be at school or with family who love and care for them, who can protect them. I would hope that the world leaders think about those things," says McGregor.
Carey Mulligan, the British actress who has appeared in such films as The Great Gatsby, An Education and Suffragette, was also in New York on Sunday to speak about child refugees. Mulligan recently visited the Zaatari refugee camp, home to more than 80,000 Syrian refugees and now the fourth largest city in Jordan, with War Child U.K. While there, Mulligan met with a number of girls who are concerned about their lack of educational opportunities in the camp, made worse by overcrowded and ill-equipped classrooms and under-qualified teachers.
Many girls in Jordan's Syrian refugee camps also face the prospect of early marriage; between 2011 and 2014, rates of child marriage in the camps tripled, according to War Child U.K. Early marriage is seen by many families as the only option for security and financial prospects, especially if the parents are unable to work.
"I think there's a misconception that [early marriage] is a cultural thing that's acceptable, and it's just not the case. These children are shocked and terrified of the prospect," says Mulligan.
Mulligan also addressed the rise in anti-refugee and xenophobic rhetoric in the U.S. and the fact that Republican presidential nominee Donald Trump claimed earlier this year that the U.S. government is "letting tens of thousands of people come in from Syria" and that "a lot of those people are ISIS."
"As a parent, I feel that the rights that my child has, the protection that my child has, the basic rights that I expect for my daughter, I would expect any other parent in the rest of the world to feel the same way," says Mulligan. "There needs to be a great understanding of the other side."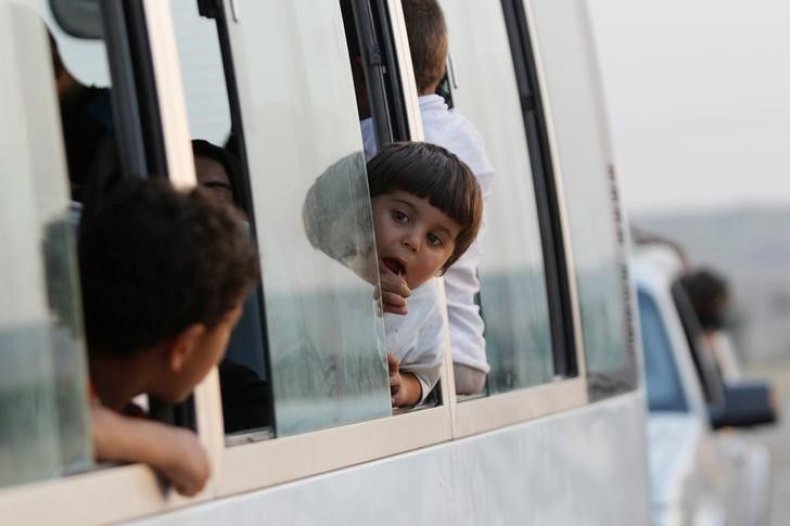 But no one knows the experience of child refugees better than those who have lived through it. Natasha Esther Maimba, 15, and Minahil Sarfraz, 14, met in a center for asylum seekers in Ireland; Natasha and her family left Zimbabwe to escape human rights violations, while violence and discrimination against women and girls pushed Minahil's family to leave Pakistan.
Both girls live in Athlone, Ireland, and are now UNICEF youth advocates. Minahil was drawn to Natasha because she wasn't afraid to speak about their situation. "To have someone there to help [me] cope was an amazing thing," says Minahil. "You've faced pain and they've faced pain, and that's how you join together."
Asked what they needed most as child refugees, Natasha says it was a sense of security. "I needed to know that I wasn't going to be sent back to my home," she says. For Minahil, who wants to be a doctor and a politician, education was key and helped her cope with being uprooted or when racist comments were directed her way.
"Once I entered school, I was a kid. I wasn't a refugee, I wasn't a migrant, I wasn't a displaced person, I wasn't an immigrant," she says. "I was a child."