Who is Eve Mavrakis? Ewan McGregor Thanks Estranged Wife and Girlfriend at Golden Globes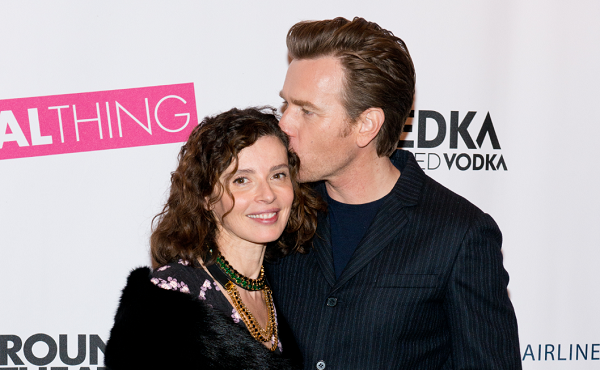 While accepting his Golden Globe award on Sunday, Ewan McGregor thanked both his girlfriend, Fargo co-star Mary Elizabeth Winstead, and his estranged wife Eve Mavrakis.
The actor picked up the award for Best Performance by an Actor in a Limited Series or Motion Picture for Television and gave a special shoutout to his FX series cast members, saying, "I've always loved being an actor and hanging out with actors, and I got amazing actors to work with on this. And it wouldn't be any Emmett or Stassi without David [Thewlis], Michael [Stuhlbarg], Carrie Coon. And there would be no Rey without Mary Elizabeth Winstead, so thank you very much."
Before leaving the stage, McGregor took a moment to thank Mavrakis, whom he officially separated from in May 2017. "I want to take a moment to thank Eve, who always stood beside me for 22 years and my four children. I love you," the 46-year-old said.
McGregor and Mavrakis, a French production designer, first met back when McGregor was filming an episode of the British courtroom series Kavanagh QC back in the 1990s. He appeared in an episode titled "Nothing But Truth," on which Mavrakis worked as an assistant art director. McGregor and Mavrakis were married six months later, in the summer of 1995.r
Just seven months after tying the knot, the couple welcomed their first daughter, Clara, 21. McGregor and Mavrakis also share three other children, Ester, 16, Anouk, 7, and 16-year-old Jamyan, whom they adopted from Mongolia in 2006.
McGregor and Mavrakis confirmed their separation back in October 2017 after photos surfaced of the Beauty and the Beast actor kissing Winstead. At the time, a family source told People magazine that the estranged couple had been separated for months before McGregor and Winstead began a romantic relationship.
Winstead, 33, announced her split from husband Riley Sterns back in May, writing in an Instagram post: "We've decided to move on from our marriage, but we will stay best friends and collaborators for all our days."
Winstead and Sterns, a filmmaker, married in 2010.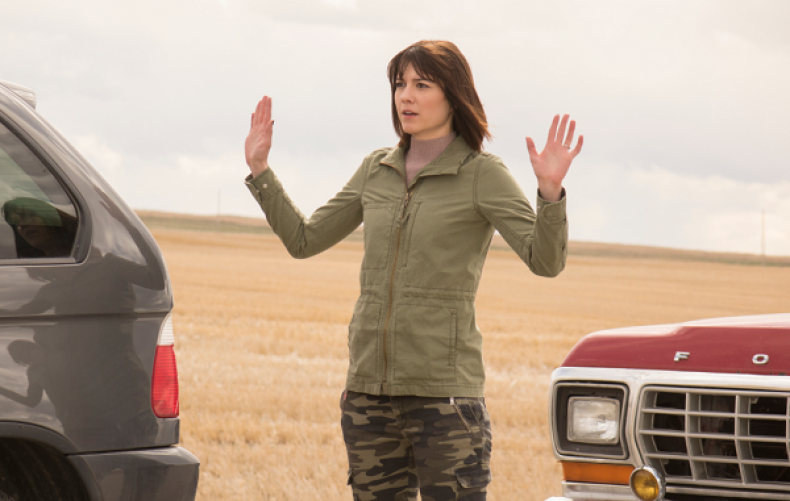 McGregor's acceptance speech came following his first Golden Globe win. The actor previously received Golden Globes nominations for his performance in 2013's Salmon Fishing in the Yemen. He also received two nominations for his role in 2002's Moulin Rouge!