Actor Ewan McGregor expressed his excitement to return to the role of the old Jedi master after an 18-year gap and said he is expecting to start shooting Disney+'s Obi-Wan Kenobi series in early 2021.
"I'm excited about it. I think the last one I shot was in 2003, so it's been a while," McGregor said Thursday on Good Morning America.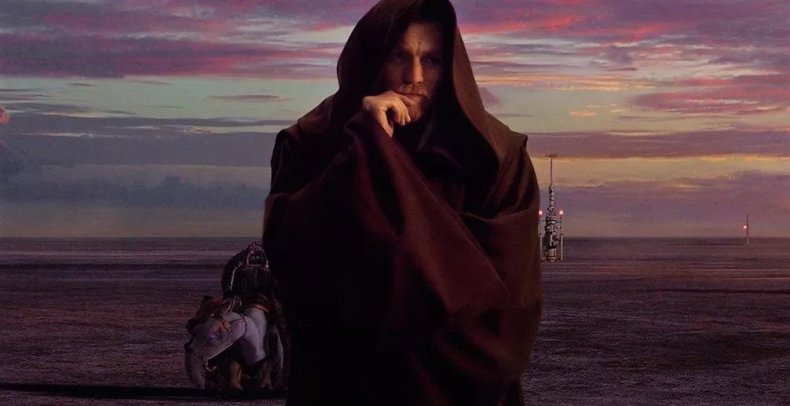 The Obi-Wan Kenobi series on Disney+ has an opportunity to truly explore the legacy of the iconic Star Wars character. Kenobi debuted to audiences in 1977 with Alec Guinness. Ewan McGregor later played the role of Kenobi, filling in the story of his life from a padawan learner to Jedi master in the Star Wars prequels. He now returns to the role of Obi-Wan once more to fill in the remaining gaps in the character's story.
The Obi-Wan Kenobi series will take place in between Star Wars: Revenge of the Sith and Star Wars: A New Hope. Earlier this month, Collider reported that the production on the Obi-Wan series had been pushed back from summer 2020 to 2021. The Hollywood Reporter later reported that Obi-Wan scripts were too similar to The Mandalorian, which sparked the temporary halt in production.
During the interview, McGregor also provided new details on the status of the series and when it will begin shooting.
"We start shooting at the very beginning of next year, they're in pre-production from this summer," added McGregor. There are scripts that I've read that are really good, they're continuing to write on them to make them even better, and we start very early next year."
Speaking about how he has been preparing to reprise the iconic role, McGregor said he is not worried and has been watching the latest Star Wars material to catch up.
"It'll just be there, I think. Also, I'm reminding myself by watching their new films and The Mandalorian and stuff, I really enjoyed. I keep myself as current as I can with the Lucasfilm world. I don't think it will take two minutes; I'll put the cloak back on and I'll be there, I think," he said.
The Obi-Wan Kenobi series will be a capstone to the prequel era of Star Wars. The series will bridge the gap between Ewan McGregor's Obi-Wan after Revenge of the Sith and Alec Guinness's portrayal in Star Wars: A New Hope. The series is expected to shoot in early 2021 and drop late 2021 or early 2022.