'Ex-Addict' Supported for Saying They Lied on Resume, Landed a Lucrative Job in Viral Post
A post has gone viral after one Redditor revealed that stretching the truth about past work experience has paid off and is now working a lucrative job with benefits.
Redditor Acceptable_Sugar_274 wrote about their experience on the subreddit "Antiwork" in a post that has now been voted on over 12,000 times.
"[I'm] an uneducated ex drug addict who was tired of working at a gas station for $9/hr," they wrote.
The Redditor said they exaggerated to the temp agency about "experience, knowledge, pretty much everything," and was later recommended to a "forklift job/inventory/handheld system job."
They wrote that after impressing the bosses, though having no prior experience in any of it, they landed the job out of six other applicants.
"Point is, [I] do less work now for more money," they wrote. "All because [I] had confidence and the internet. Of course, these results [are not] the most probable but its [sic] changed my life, and all [I] did was lie."
Glassdoor reported in December that based on new research by OfficeTeam, almost half of workers surveyed say they know someone who lied on their resume—a 25 percent increase from 2011.
About 53 percent of managers said they have a "sneaking suspicion" that candidates are often dishonest, and 38 percent have said no to an applicant after discovering their lies.
Glassdoor said there are numerous ways for employers to discover the truth behind some white lies including dates not adding up, job titles being "too good to be true" and references that don't "back you up."
OfficeTeam said that about a quarter of resume tweak-ers are trying to manipulate their employment dates.
The Redditor, though, got away with the indiscretion and was able to land the job that they said after a few months paid $17/hr and offered 401k and benefits.
Many commenters on the post supported the Redditor and his success.
"Don't let your past define you. Now you are an experienced forklift driver. Do not let that ever be overshadowed," one Redditor wrote.
Another Commenter shared an anecdote about their husband who works as an ASE Master Technician and "loves" taking on helpers.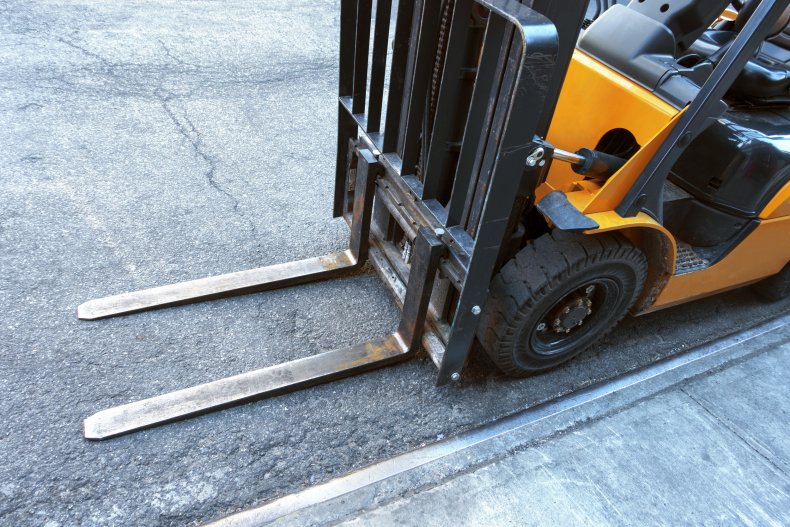 "He doesn't care who you are—as long as you are willing to learn how to fix cars and are willing to follow his safety rules, he'll help you the best he can," the commenter wrote.
Another commenter said when it comes to fudging something on a resume, their rule of thumb is to "lie reasonably."
"I'm good with people and had a lot of jobs where I'm face to face with customers," the commenter wrote. "So I put down I have over 6 years in sales and essentially got a sales job. But I'm good with people, so I can make it work. Don't put down things that are wildly out of character for you."
Newsweek reached out to Acceptable_Sugar_274 for comment.