Ex-Ambassador to Vietnam 'Grieved' Trump Victory, Saw It As Threat to U.S.-Asia Relations
Ted Osius, the former U.S. ambassador to Vietnam, wanted former Secretary of State Hillary Clinton to win the 2016 election and privately "grieved" when signs pointed to former President Donald Trump.
Osius, who served as ambassador under former President Barack Obama and for 10 months of the Trump administration, saw Trump as a "threat" to America's ties to Asia, according to his new book, Nothing Is Impossible: America's Reconciliation With Vietnam. He took issue with Trump's approach to Vietnam refugees who came to the United States in the wake of the war and his decision to leave the Trans-Pacific Partnership.
"A Trump presidency looked like it could be a train wreck for the United States, especially overseas," Osius wrote. "I wanted to continue strengthening U.S. ties to Asia, but the election results threatened all that I believed was important."
Osius was in Vietnam on election night in 2016, which was the next morning local time, and watched Trump win Florida and North Carolina with signs pointing to victories in Pennsylvania, Wisconsin and Michigan, as well. At that point, he told attendees of the party that the Electoral College process is "uncertain" and it would take time to declare a winner.
"As ambassador, I had a responsibility to remain publicly neutral and avoid any overt partisanship. Still, I knew how difficult it would be for me to hide my dismay if I had to announce a Trump victory," Osius wrote in his book. "I left the election party immediately after my speech and went home to grieve."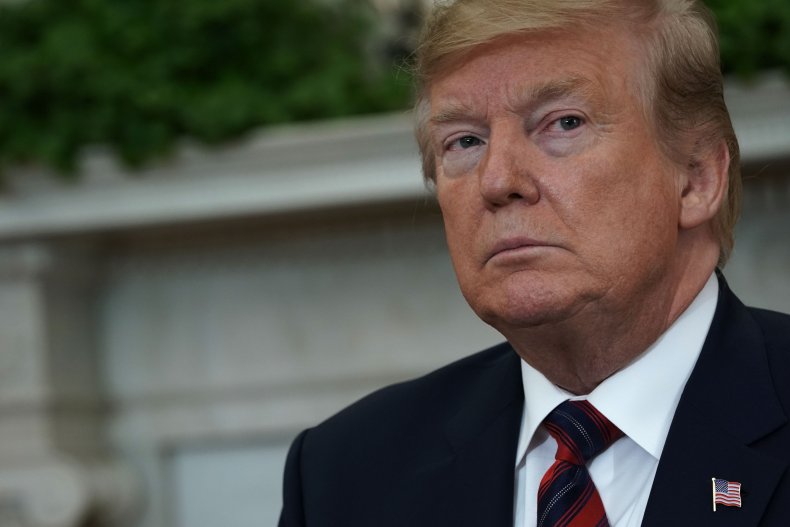 Having worked under Clinton during the Obama administration, Osius was confident Clinton would preserve America's leadership position in Asia and international trade. He called Trump "untruthful, undisciplined, and erratic," and said they "struggled" with maintaining U.S.-Vietnam relations while there was "turbulence" in America.
Early into his presidency, Trump signed an executive order that barred foreign nationals from seven Muslim-majority countries, commonly referred to as the "Muslim ban." While Trump denied it was a ban on Muslims, it faced heavy criticism and Osius said it made it difficult to "press the Vietnamese about human rights."
Immigration was a cornerstone of Trump's presidential campaign and while much of the administration's attention was focused on the southern border, he also sought to deport Vietnamese refugees.
Under an agreement signed in 2008, Vietnam agreed to accept Vietnamese people who came to the United States after 1995, the year diplomatic relations between the two countries resumed. However, the Trump administration wanted to expand that agreement to include immigrants who committed a crime, regardless of when they arrived.
The issue came up during a discussion Osius had with Steven Miller, who served as senior advisor to the president. Osius wrote in the book that he feared the policy would turn into human rights cases and negatively impact foreign relations. The former ambassador said he wrote to former Secretary of State Rex Tillerson objecting to the policy and saying it could jeopardize Trump's other goals.
"Deeply worried about this policy and its potential impacts, I wondered how to convey to the Vietnamese that America had not lost its way. I thought that U.S. immigration policies were becoming increasingly racist, vindictive, and un-American," Osius wrote.
Newsweek reached out to former President Donald Trump for comment but did not receive a response in time for publication.