Ex-British Soldiers Held at Heathrow After Returning Home From Fighting ISIS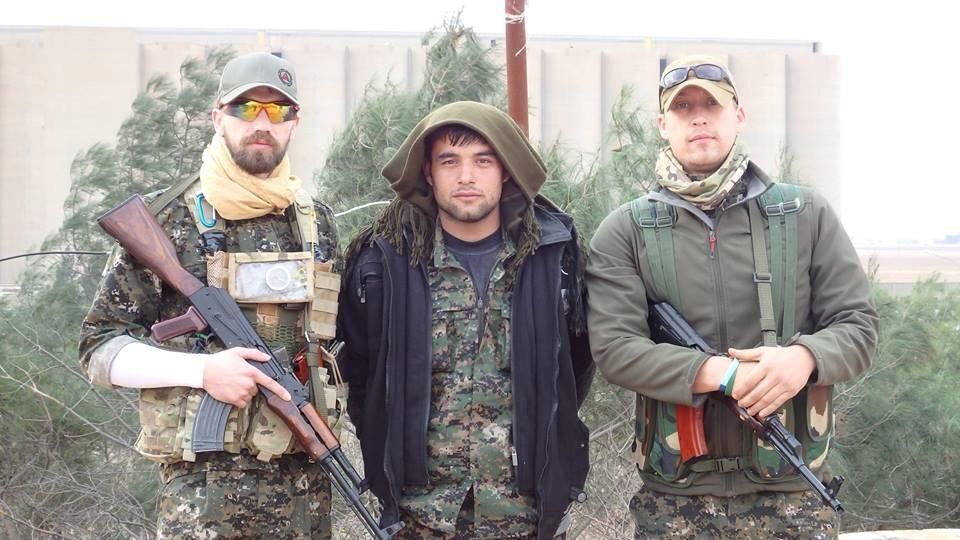 Two former British soldiers who travelled to Syria to help Kurdish forces battling ISIS were held at Heathrow airport for six hours on Thursday on suspicion of being terrorists.
Jamie Read, aged 24, and James Hughs, aged 26, were on their way home for Christmas from Kobani, where they had gone to fight alongside the Kurds' Peoples Defence Units, the YPG in November.
The men have denied that they are mercenaries and said that they were not being paid by the Kurdish forces - they only received food, equipment and shelter.
Read told The Sun that he was "raging" when they were taken into separate interview rooms at Heathrow airport and questioned about their trip for over six hours.
"They kept asking why we went, who we were with and were we being paid? We weren't, of course," he said.
Their laptops and phones were also reportedly taken off them and analysed by anti-terrorism officers.
According to The Times, Read, who grew up in Carlisle but is now living in Lanarkshire, claimed to have served in the British infantry "all over the world" before leaving the army in 2010 to work in private security.
Hughes, from Worcestershire, said he had served for five years in the infantry, including three tours of Afghanistan before he left the army in November last year.
Before he left for Syria, Read told friends on Facebook: "It looks like all the hard work has [paid] off I… all I can say is this time next week I will be living the dream."
Having decided to go together to fight the Islamic extremists, they flew from Manchester to Istanbul, and then on to the embattled Syrian town of Kobane, which has seen some of the bloodiest fighting of the Syrian civil war.
There are pictures of both men online standing alongside Kurdish fighters and holding Kalashnikov rifles.
They said on Facebook before they went that they could "not do nothing while innocent men, women and children are tortured and murdered by Islamic State while the international community stands by and observes from the luxury of their boardrooms or their tanks on the hill [sic]."
The men had been warned that they would face police interviews if they returned to Britain. Sir Edward Garnier QC, the former solicitor general told BBC Radio 4 in November: "We are in a terrible grey area, not least because we don't know enough about what they are doing."
"The United Kingdom is trying to defeat ISIL. But freelancers are not acting on behalf of the United Kingdom. They may well be guilty of murder, or other sorts of crimes, or they might not be guilty of anything.
"It goes to the general story who go abroad to fight in other people's wars place themselves not only in physical danger, but in that legal limbo land where they could, if they get on the wrong side of this almost invisible line, into trouble when they get home," he said.
The Britons had joined a legion of 20 foreign fights known as the Lions of Rojava, where they could be seen on the group's website with the motto: "Send terrorists to hell and save humanity." They were allegedly recruited by an American called Jordan Matson.
Read's father said he strongly opposed any legislation that could leave those who go to fight in Syria effectively stateless, such as the controversial Counter-Terrorism and Security Bill outlined by UK prime minister David Cameron on 14th November. According to the proposals, they would only be allowed to re-enter Britain if they agreed to certain strict terms.
He told Sky News: "I believe James is the epitome of a true blue Brit in the support he is giving in Syria and trying to give the Kurds a fair chance.
"We should all be proud of the choices and actions of these guys and all the armchair critics in the media and vote-grabbing pundits in government would do well to reconsider the facts before branding people as traitors or criminals, especially when they have clearly proven themselves already as heroes."