Ex-Buddhist Monk Who Had Sex With an Underage Girl and Owned Luxury Cars Gets 114 Years in Prison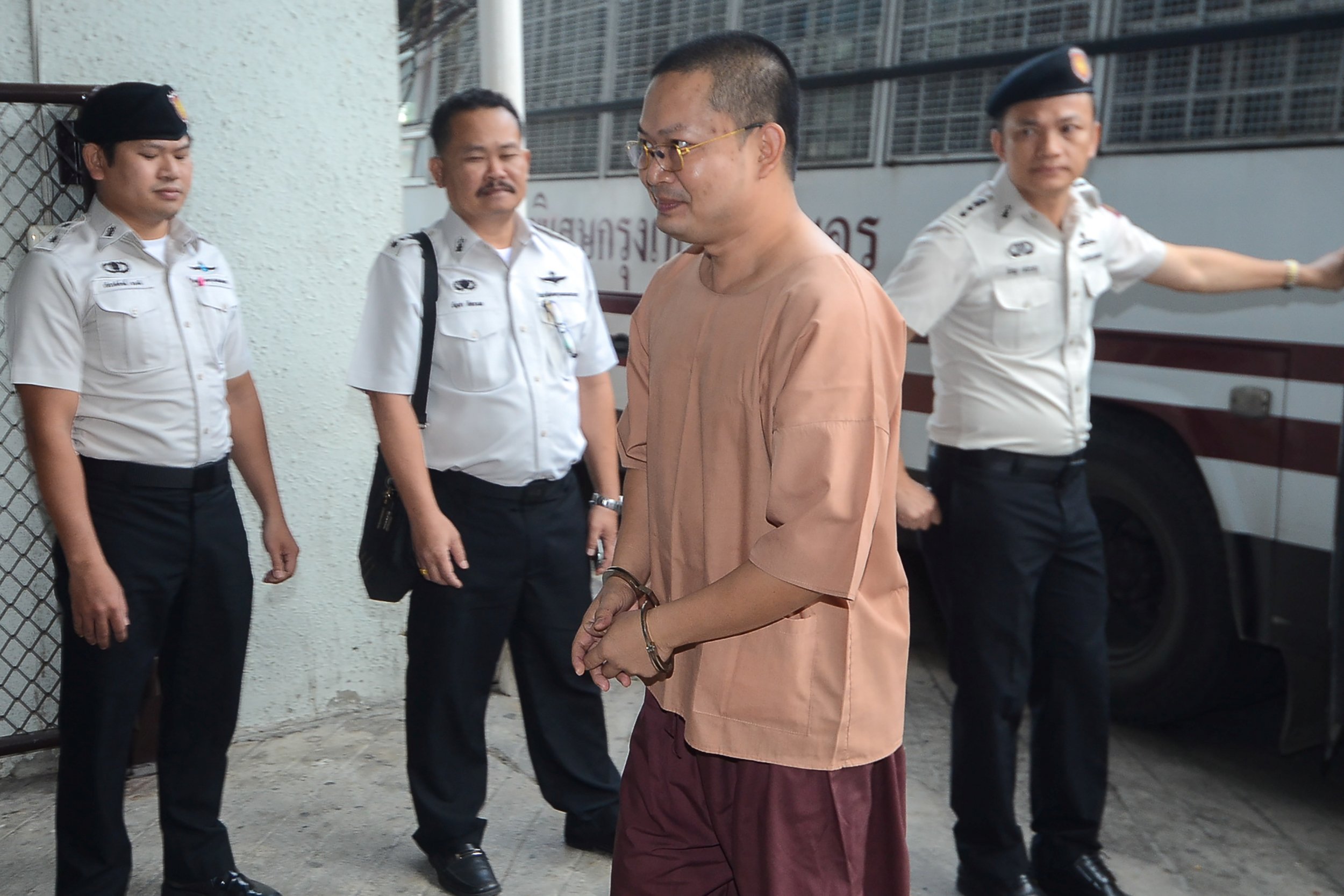 A former Thai Buddhist monk has been sentenced to 114 years in prison after he was convicted of fraud, money laundering and computer crimes.
The case of Wirapol Sukphol has scandalized Thai society after he was accused of having sex with an underage girl and details of his lavish lifestyle emerged.
A verdict in the case of separate child molestation and abduction charges is expected in October over allegations he raped a girl under 15 who was unofficially in his custody.
His lawyer Phanu Sookwanli told CNN: "He will remain in jail, but we are for sure going to appeal to the next court."
Formerly known by his monastic name Luang Pu Nenkham, Wirapol was kicked out of the clergy after a video emerged of him online holding wads of cash on a private jet. An investigation revealed he had luxury cars and bank accounts containing at least $700,000.
The monk was accused of ignoring his Buddhist vows of celibacy and a simple life. He fled the country but was extradited from the United States in July 2017 to face the charges.
"He committed fraud by claiming to have special power to lure in people and he also bought many luxury cars which is considered a money-laundering offense," an unnamed Department of Special Litigation official told Reuters.
However the official said he can only serve 20 years in jail because that is the maximum term for someone convicted of several counts of the same offense.
Wiraphon also has to return $861,700 to 29 donors who filed complaints. He owned at least 83 cars and properties that include plots of land, houses and condominiums, according to Thailand's Department of Special Investigations (DSI), CNN reported.
His case is the latest Buddhist clergy scandal to rock Thailand with authorities considering introducing ID cards to keep tabs on monks with criminal convictions, the South China Morning Post reported.
In May the abbot of the "Golden Mount" temple in Bangkok was discovered to have $4 million in bank accounts in his name.
The junta that came to power in Thailand is cracking down on corrupt monks amid calls for reforms. It has introduced a bill that reduces the influence of Buddhism's Sangha Supreme Council, the governing body of Buddhist monks.