Ex-Chicago Comptroller Amer Ahmad Arrested in Pakistan, May Be Extradited to U.S.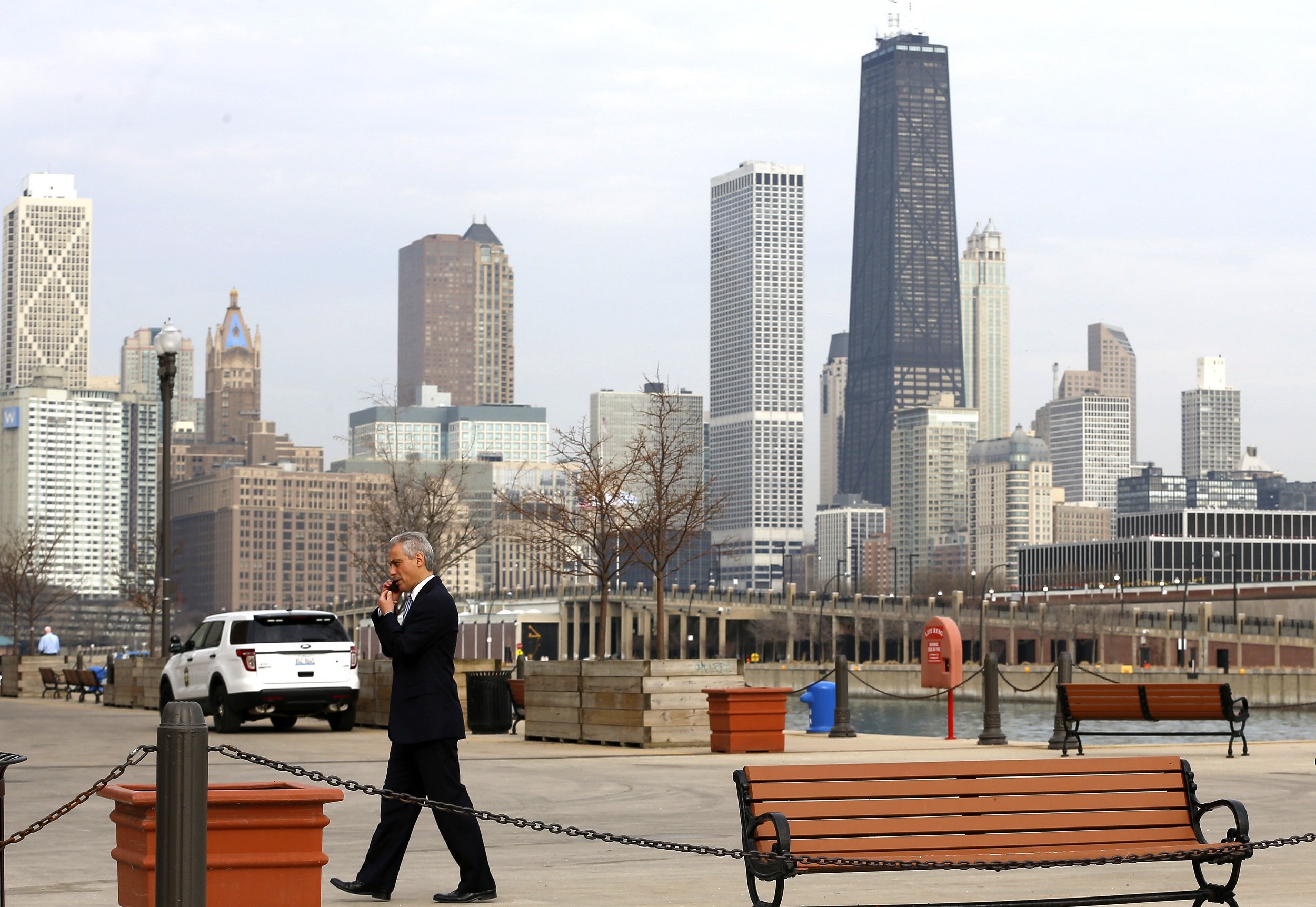 LAHORE, Pakistan (Reuters) - A former aide to Chicago Mayor Rahm Emanuel who fled to Pakistan while awaiting sentencing in the United States on corruption convictions has been arrested in Pakistan and authorities there are deciding whether to hand him over to the United States, Pakistani officials said on Friday.
Amer Ahmad was detained on fraud allegations four days ago when he tried to enter Pakistan at the airport in Lahore carrying large amounts of cash, an airport official said.
"We recovered $170,000 and 124,000 euros from his person," the airport official told Reuters on condition of anonymity as he was not authorized to speak to the media on the matter.
"We had already been alerted about his arrival and fraud allegations. He is still in Lahore but may be moved to Islamabad in the coming days."
Ahmad faces up to 15 years in federal prison in the United States after pleading guilty in December to conspiracy to commit money laundering, wire fraud and bribery.
He was accused of conspiring with others from about January 2009 through January 2011 to use his role as deputy treasurer for the state of Ohio to direct official state of Ohio broker services business to a securities broker in exchange for payments from that broker. A sentencing date has not been set.
Ahmad, 39, had gone on to become a comptroller for the City of Chicago, where he lived with his wife and children while awaiting sentencing. He resigned as Chicago comptroller before his indictment in August on the Ohio charges.
A federal judge issued an arrest warrant for him last week for violating the terms of his bail agreement.
His wife, Samar Ahmad, 35, had sought an order of protection against him in Chicago on April 24, accusing him of verbal abuse, threatening to take their children and asking her to get him a fake birth certificate from Pakistan for a passport.
"He believes that (he) is not guilty and deserves a life with the children and repeatedly gets very angry if I say anything," she said in the court document.
Mobasher Tirmizi, deputy director at the Federal Investigation Agency, told Reuters Ahmad has dual nationality, Pakistani and American.
"It is premature to say whether we will hand him over to the U.S.," Tirmizi said. "For now we will produce him before the court. It's for higher officials to decide if he will be handed over to the Americans."