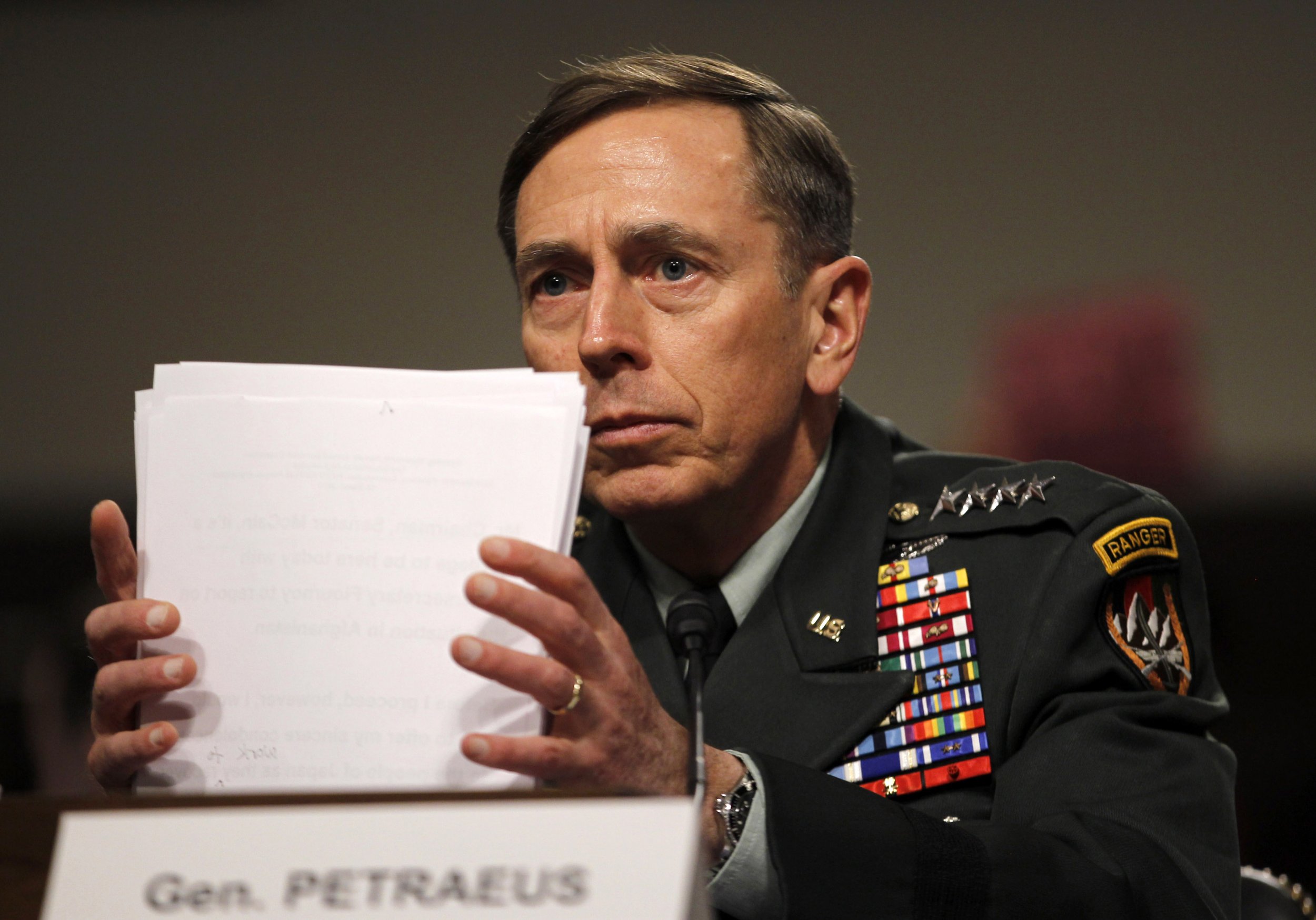 David Petraeus, the former CIA director, has plead guilty to mishandling classified information, according to reports by ABC News and the Associated Press. With this plea deal, he will avoid going to trial over the charge. The Justice Department issued this statement on the matter:
Three documents – a criminal Information, a plea agreement, and a statement of facts – were filed today in the United States District Court for the Western District of North Carolina's Charlotte Division in the case of United States v. David Howell Petraeus. The criminal Information charges the defendant with one count of unauthorized removal and retention of classified material. ... The plea agreement and corresponding statement of facts, both signed by the defendant, indicate that he will plead guilty to the one-count criminal Information.
The classified information in question is materials Petraeus gave to Paula Broadwell, his biographer, when she was interviewing him. Broadwell and Petraeus had an affair, which he admitted to in 2012, though he is still married. An FBI investigation uncovered the affair.
The materials Petraeus provided Broadwell are not believed to be a danger to national security, the New York Times reported. In a 2012 press conference, President Obama said the information was not such "that in any way would have had a negative impact on our national security."
The charge Petraeus faces is a misdemeanor. According to the Times, Petraeus could receive a maximum sentence of one year in prison.