Ex-Circus Lions Successfully Rehomed in Africa After 10,500 Mile Journey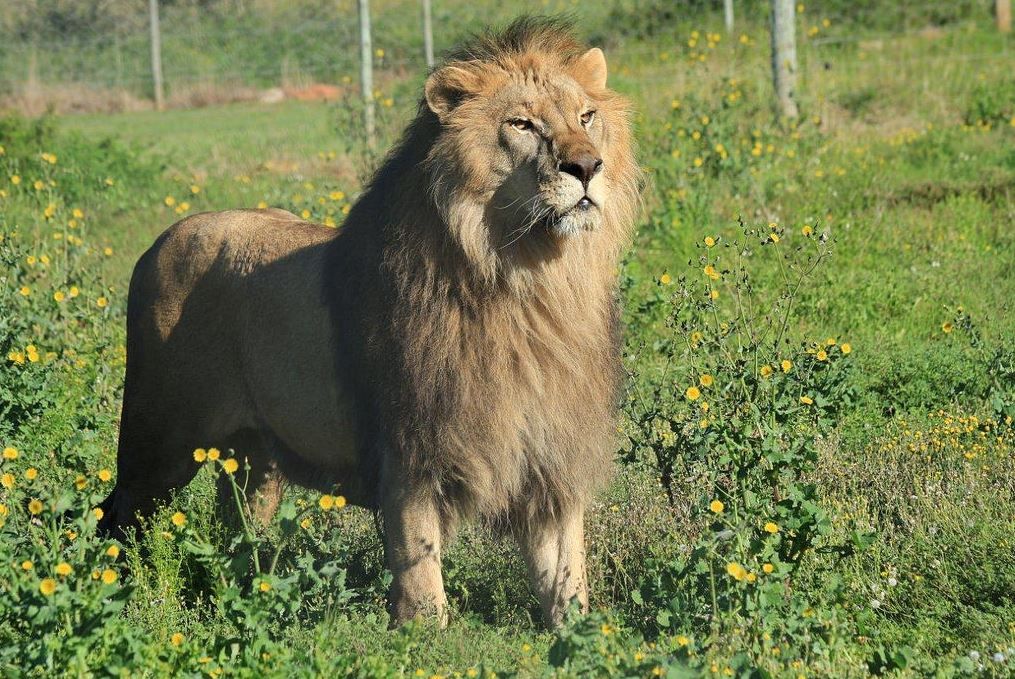 Two lions named Jora and Black are roaming free on a South African reserve after being rescued from Bulgaria and traveling over 10,500 miles.
The pair of eight year old lions spent most of their life in the circus, traveling through Turkey and Eastern Europe in a caged wagon. When Bulgaria outlawed wild animal performances in circuses in 2014, Jora and Black were still in cages. Born Free, an animal rescue organization, rescued the pair this past July from Sofia, freeing them from a cramped caged wagon.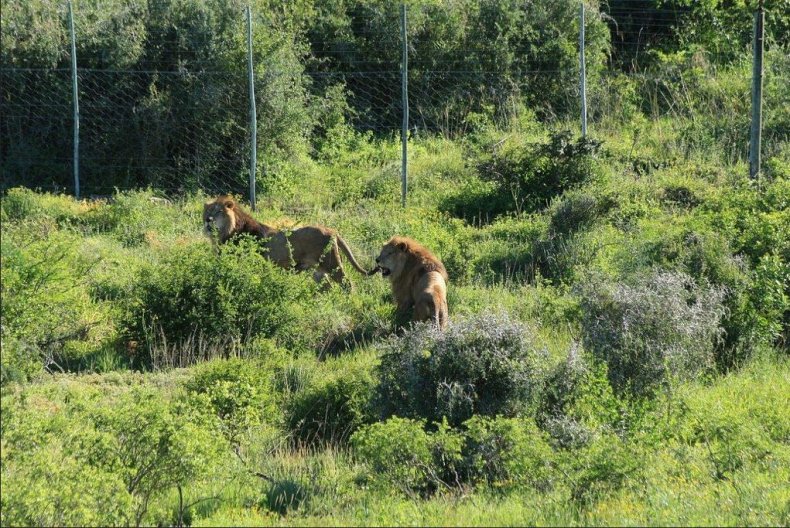 From their home in Bulgaria, the lions traveled to the Borgas Airport to be flown to London's Gatwick Airport this past Friday. They arrived safely and were transported to Heathrow Airport where they prepared for the longest leg of their journey: a flight to Johannesburg. Jora and Black were accompanied by big cat experts who checked on their health.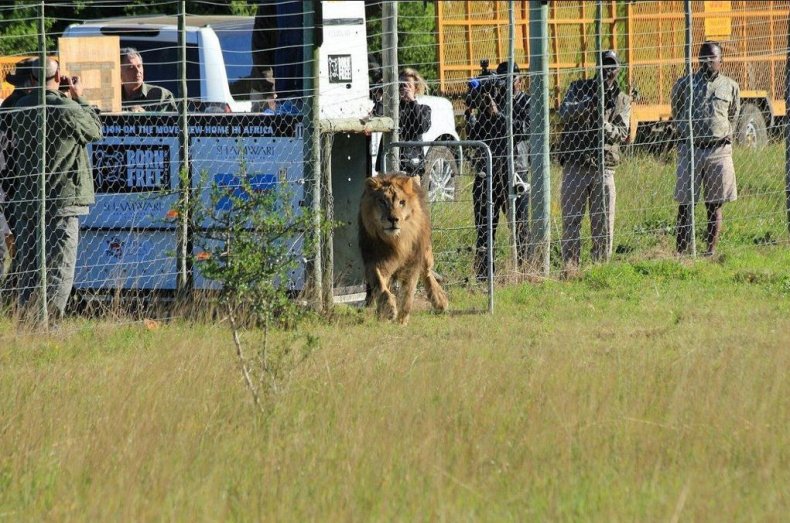 From the South African airport, the lions had more to travel still: they took a special convoy to the Shamwari Game Reserve, where they arrived Sunday evening.
Once at the spacious 25,000-hectare reserve, the lions fit right in and were already beginning to show signs of returning to their natural, pre-captivity behavior.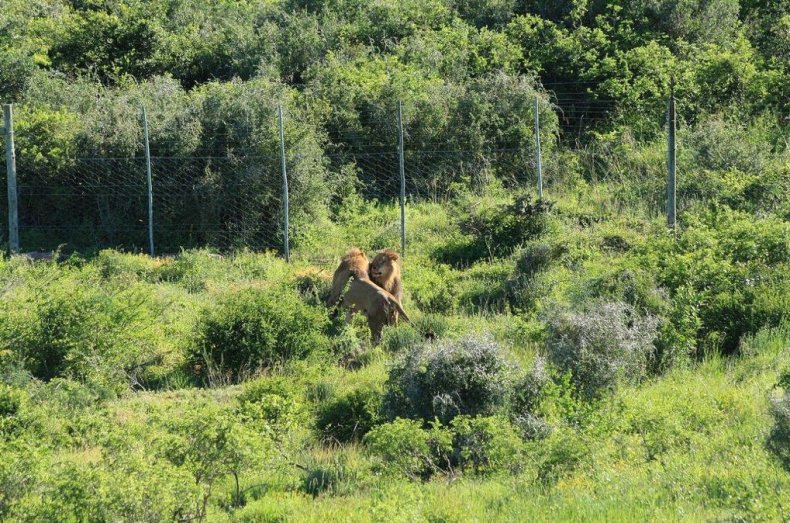 "I am delighted we have been able to take these animals and offer them a permanent home in the African bush. It is a stark contrast from the trucks in which they were first found," Dr. Johan Joubert, head of wildlife at the Shamwari reserve, said in a statement. "These animals have travelled well and show every sign of settling in and reestablishing some of their natural behaviour."