Ex-Cop Brett Palkowitsch Gets 6 Years for Using Excessive Force Against Unarmed Black Man
A white former St. Paul, Minnesota police officer has been sentenced to six years in prison for using excessive force against an unarmed Black man during a 2016 incident.
District Judge Wilhelmina Wright told 33-year-old Brett Palkowitsch that he had "flagrantly abused" the trust placed in him as a police officer while handing down the sentence on Friday, according to the Department of Justice (DOJ). Palkowitsch was convicted of using excessive force by a federal jury in 2019. During the trial, Palkowitsch's former police colleagues testified that he had bragged about kicking and seriously injuring Frank Baker, who had been misidentified as a suspect involved in a street fight.
Baker, 52, was ordered out of his car before being viciously attacked and mauled in the leg by a police dog during the incident. While on the ground and screaming in pain from the dog attack, Palkowitsch moved in and kicked him in the chest multiple times. Baker was left in critical condition after suffering collapsed lungs and seven broken ribs.
Police had responded to a call concerning an armed Black man involved in a fight. They produced no evidence that Baker was involved in the purported fight or anything else illegal.
"Instead of lawfully carrying out his critical public safety responsibilities, Palkowitsch abused his authority by using excessive force," Principal Deputy Assistant Attorney General Pamela S. Karlan of the DOJ's Civil Rights Division said in a statement. "The Justice Department will continue to vigorously prosecute officers who engage in criminal misconduct."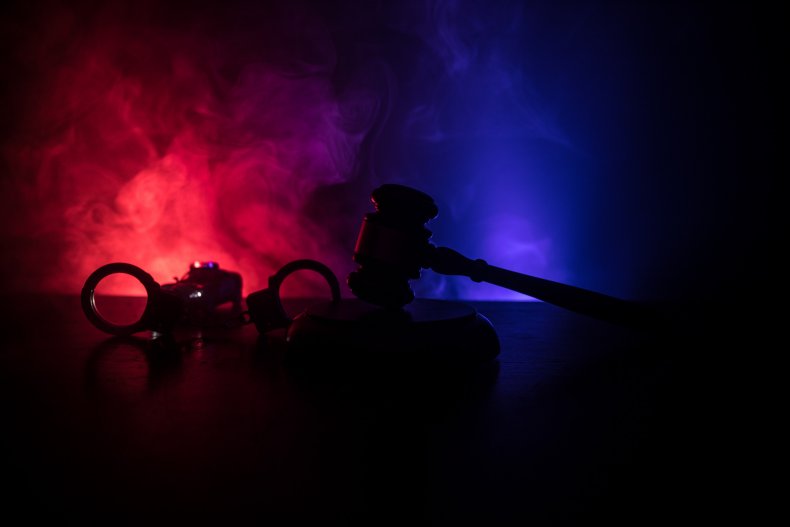 While Palkowitsch waived his right to appeal the verdict during his trial, he is likely to appeal the six-year sentence because Wright rejected an agreement between prosecutors and Palkowitsch's defense for a sentence of between four and five years, according to Minnesota Public Radio (MPR). The charge carried a maximum sentence of up to 10 years.
Palkowitsch apologized in court to Baker and the St. Paul Police Department before the sentence was handed down.
"I hope that today gives you a little bit of closure, but I know for the rest of your life it's something you're going to have to deal with," Palkowitsch said to Baker. "For the rest of my life, it's something that I'm going to have to live with as well. But from the bottom of my heart, I'm sorry."
Baker continues to suffer from long-term health problems as a result of the attack, reportedly needing to take 18 pills per day. He told MPR he did not believe that Palkowitsch's apology was sincere but insisted that he had already forgiven the former officer who had made his life "a living hell."
"They call me the Black superman," Baker told MPR. "Because anybody who took a beating like that and still live. And I say no, no, no. It was God. He gave me a second chance. Because a lot of people, what law enforcement did to them, killed them. They can't come back and tell their story."
"One thing I want people to know is that I love the law," he added. "I really do. You get more good policemen than bad policemen."
Newsweek reached out to Palkowitsch's defense attorney for comment.