Ex-Democratic Governor Warns Party's Disconnect With Rural America Spells Midterms 'Doom'
Steve Bullock, the former Democratic governor of Montana, advised members of his party that they need "to get out of the city more" and said they shouldn't frame their policies as "grand ideological narratives, but around the material concerns of voters" if they want to perform well in the upcoming midterms.
"I take no joy in sounding the alarm, but I do so as a proud Democrat who has won three statewide races in a rural, red state — the Democrats are in trouble in rural America, and their struggles there could doom the party in 2022," Bullock, who served as the Treasure State's governor between 2013 and 2021, wrote in an editorial published by The New York Times on Friday.
Bullock noted that there have been recent "warning signs" of the party's struggles. He pointed out that while President Joe Biden won the election in 2020, many Democrats in state and congressional contests—including himself—did not. Bullock failed to unseat Montana's incumbent Republican senator, Steve Daines, last year.
Bullock also mentioned the party's poor showing at the gubernatorial races this year, such as in Virginia, while incumbent New Jersey Gov. Phil Murphy won only by a small margin.
"The core problem is a familiar one — Democrats are out of touch with the needs of the ordinary voter," he wrote.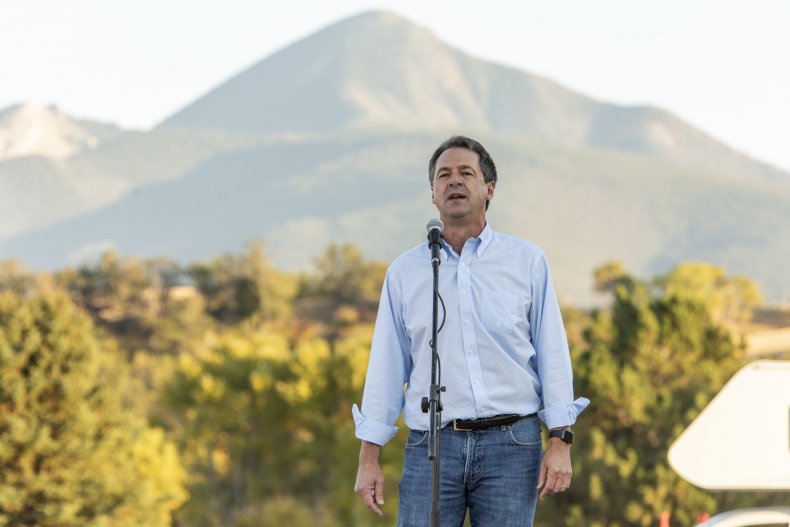 The former governor noted that in Montana, it's never easy for Democrats to run for election because they face not only a political opponent, but also the "conservative media's (and at times our own) typecast of the national Democratic brand: coastal, overly educated, elitist, judgmental, socialist."
"To overcome these obstacles, Democrats need to show up, listen, and respect voters in rural America by finding common ground instead of talking down to them," Bullock wrote.
He urged Democrats to "get uncomfortable and go beyond friendly urban and suburban settings" to hear from voters in small towns, noting that former President Barack Obama spent the Fourth of July in Butte, Montana in 2008.
The former governor said Democrats should frame their policies around "the material concerns of voters." He discussed some of his own strategies for messaging issues while on the campaign trail in Montana.
"It meant talking about expanding apprenticeships, not just lowering the costs of college. It meant framing public lands as a great equalizer and as a driver for small business. It meant talking about universal pre-K not as an abstract policy goal, but being essential for our children and for keeping parents in the work force," Bullock said.
Recent polling shows that Republicans have an advantage over Democrats in the upcoming midterms. An ABC News/Washington Post survey conducted last month found that 51 percent of voters said they would vote for Republican congressional candidates in the midterms if they were held now. In comparison, 41 percent of voters said they'd back the Democratic candidate in their district.
Update 12/4/21, 1:13 PM ET: with additional information.