Ex-Deputy Accused of Rape Takes Plea, Avoids Jail or Sex Offender Registry
A former sheriff's deputy will avoid prison time after taking a plea deal on charges relating to raping a 14-year-old girl.
Brian O. Beck, 47, formerly of the Shelby County Sheriff's Office in Tennessee, pleaded guilty to one charge of aggravated assault on Monday, according to county court records obtained by Law & Crime, as part of a deal brokered with the case's prosecutors. These records also show that the judge in his case reduced his nominal four-year prison sentence to three years of probation. Beck will also not be required to register as a sex offender. Judge Lee Coffee signed off on the documents obtained by the outlet.
The terms of Beck's probation will require him to serve 150 hours of community service, submit to random drug testing, and refrain from interacting with his victim. Should he violate his probation, he will serve the four years in prison that were suspended by the judge. The terms of this probation deal were confirmed to local news station, Fox 13 Memphis.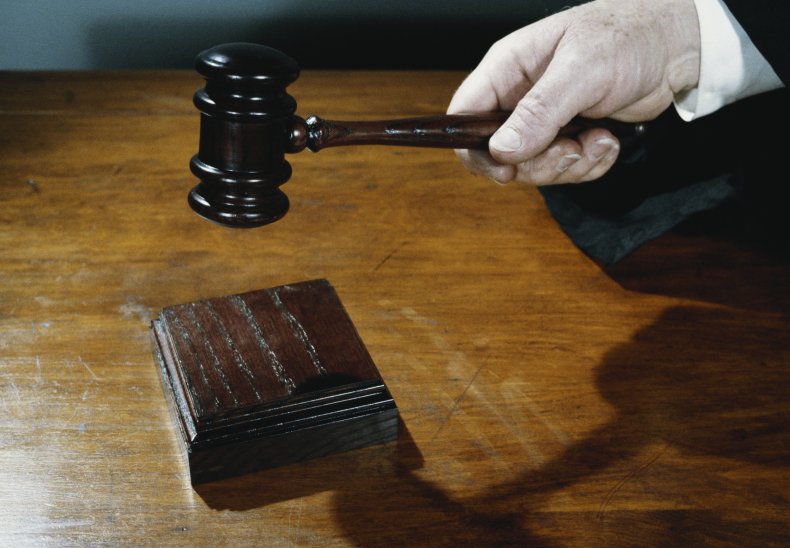 Beck, who served in the sheriff's office since 2004, was relieved of duty without pay in June 2018 after allegations came to light in 2016 that he had repeatedly raped a teenage girl, who was 14-years-old at the time, over the course of 20 months. He was arrested a day after a grand jury opted to indict him on two counts of rape by force or coercion and two counts of sexual battery by an authority figure.
The court's reasoning for the deal, per the document obtained by Law & Crime, was that "the defendant is not likely again to engage in a criminal course of conduct...to the satisfaction of the Court." As such, it was decided that "the ends of justice and the welfare of society do not require that the Defendant shall presently suffer the penalty imposed by law by incarceration."
"Given the totality of the evidence, we ethically could not proceed to trial on the indicted offenses," District Attorney Amy Weirich said in a statement sent to Newsweek. "This decision was made in consultation with the victim."
Weirich's office could not disclose what was meant by "the totality of the evidence," citing the sensitive nature of the case. In a previous statement to local station Action News 5, the DA's office said that the deal was cut to spare Beck's victim from testifying "in a difficult case to prove beyond a reasonable doubt."
Leslie Ballin, Beck's attorney, told NBC News that his client has always maintained his innocence and took the deal to avoid having his fate decided by a jury.
"This was a best-interest plea," he said. "He decided that he didn't want to take a chance to have 12 people decide the case...Mr. Beck maintained his innocence all the way through, even last Monday when the judge accepted his guilty plea."
Updated, 3:50 p.m., 3/7/2022: Added response from D.A. sent to Newsweek and comment from Beck's attorney made to NBC News.