Ex-DOJ Official Jeffrey Clark in Jan. 6 Committee's Crosshairs as Contempt Vote Date Set
A House committee investigating the January 6 Capitol insurrection will vote Wednesday to hold Jeffrey Clark, a former Justice Department lawyer, in contempt.
Clark aligned with former President Donald Trump when he falsely insisted the election results were not genuine. The Associated Press reported that the former Justice Department official appeared for a deposition November 5, but refused to answer any questions, partly due to Trump's legal attempts to block the investigation.
Clark is the latest former official the panel has sought charges for, with former White House aide Steve Bannon being indicted earlier this month on two federal counts of criminal contempt. The panel is also considering contempt charges for former White House Chief of Staff Mark Meadows, subpoenaing him in September but not interviewing him yet.
According to the AP, Clark's case could be more complicated than Bannon's because he appeared for the deposition and he, unlike Bannon, was still an official for the Trump administration on January 6.
A report by the Democrats on the Senate Judiciary Committee explained that Clark supported Trump's efforts to delegitimize and undo the election results. This caused him to clash with his Justice Department superiors. Trump considered promoting Clark to attorney general after this, but chose not to after several aides threatened to resign.
For more reporting from the Associated Press, see below: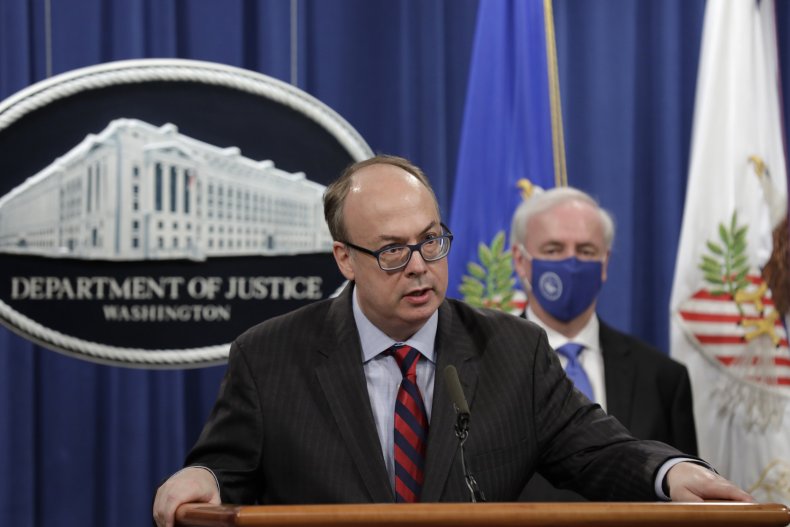 Trump has sued to block the committee's work and has attempted to assert executive privilege over documents and interviews, arguing that his conversations and actions at the time should be shielded from public view.
In a somewhat similar case, the Justice Department in 2015 declined to prosecute former IRS official Lois Lerner on contempt of Congress charges after Lerner delivered an opening statement at a hearing but then repeatedly declined to answer questions from lawmakers, citing her Fifth Amendment right to not incriminate herself.
This time, though, the Justice Department is considering the charges against a former administration official, not a current official. With little precedent to go on, it's unclear what the department will do.
Clark is one of more than 40 people the committee has subpoenaed so far. The committee's chairman, Mississippi Representative Bennie Thompson, wrote in Clark's subpoena that the committee's probe "has revealed credible evidence that you attempted to involve the Department of Justice in efforts to interrupt the peaceful transfer of power" and his efforts "risked involving the Department of Justice in actions that lacked evidentiary foundation and threatened to subvert the rule of law."
After Clark refused to answer questions, Thompson said it was "astounding that someone who so recently held a position of public trust to uphold the Constitution would now hide behind vague claims of privilege by a former president, refuse to answer questions about an attack on our democracy, and continue an assault on the rule of law."
Despite Trump's false claims about a stolen election—the primary motivation for the violent mob that broke into the Capitol and interrupted the certification of Biden's victory—the results were confirmed by state officials and upheld by the courts. Trump's own attorney general, William Barr, had said the Justice Department found no evidence of widespread fraud that could have changed the results.