Ex-Editors Claim Employees Blacklisted Conservative News From Facebook "Trending" Section: Report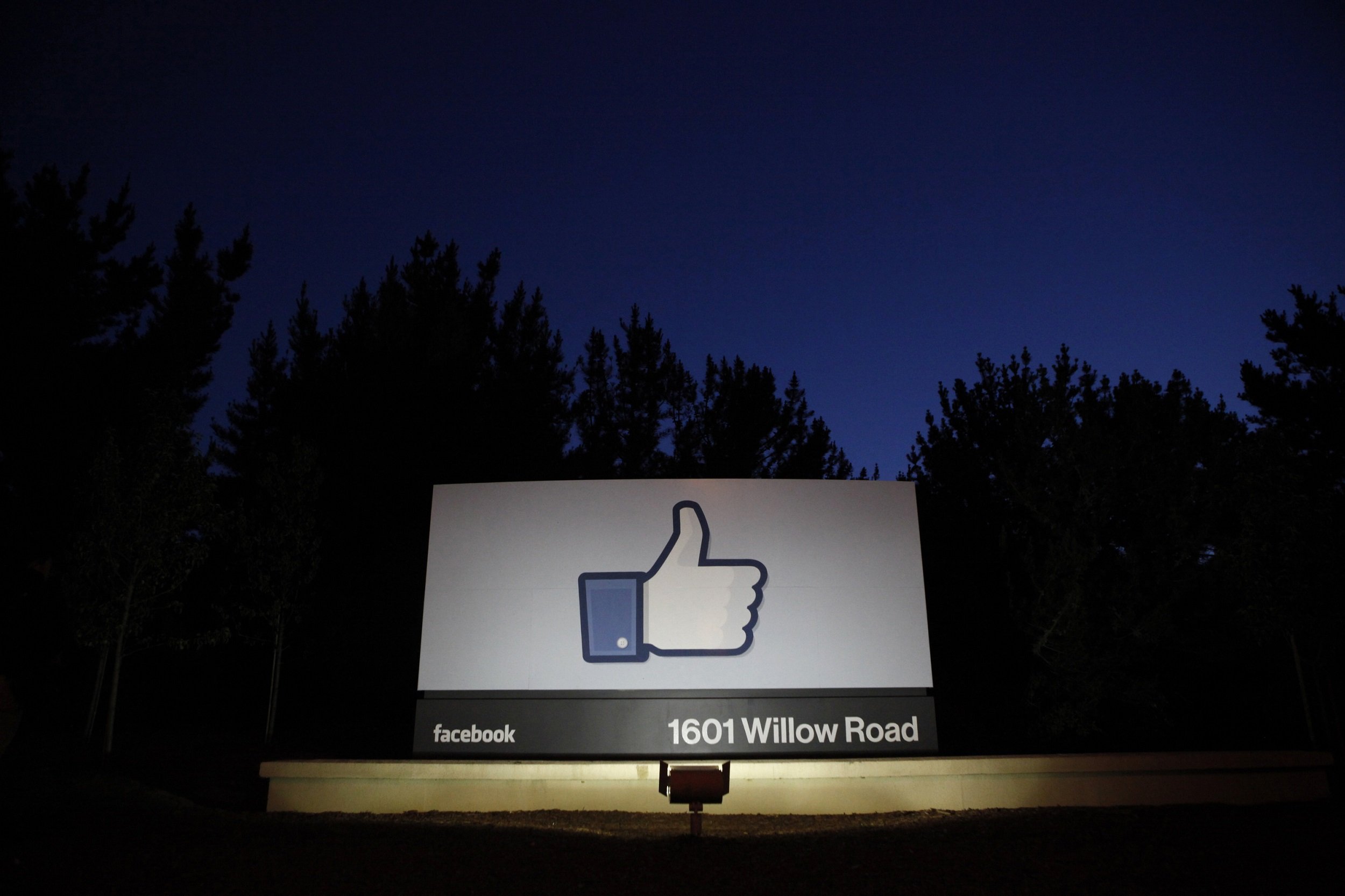 Updated | Journalists working for Facebook to curate its most popular news routinely censored content from conservative outlets from being displayed on its "trending" section, according to a report from Gizmodo.
One journalist shared with Gizmodo a log of instances in which conservative topics and news items were prevented from appearing in the section, which is located on the right-hand side of desktop Facebook profiles. The journalist told Gizmodo that the Drudge Report, one of the most visited right-wing news sites, was blacklisted. Stories from outlets like RedState, Breitbart and Washington Examiner were excluded until journalists could find the same story from a more mainstream source, such as the BBC, The New York Times or CNN, according to Gizmodo.
Other former journalists—who were hired by Facebook as contractors and worked in a basement—denied to Gizmodo any conscious censorship of conservative news. A former Facebook employee tells Newsweek there was no official policy to suppress conservative news during his time working there.
Although the curators are divided on the claim that conservative news was blacklisted, they did boost select stories by "importance." Curators told Gizmodo that they had an "injection tool" to forcefully push non-viral news topics into the "trending" module to make it the most popular news topic on Facebook.
Facebook says in a statement that it takes the allegations "very seriously" and that its curation on the Trending sections work with strict guidelines to not favor one bias over another.
"Facebook is a platform for people and perspectives from across the political spectrum," a Facebook spokesperson says. "There are rigorous guidelines in place for the review team to ensure consistency and neutrality. These guidelines do not permit the suppression of political perspectives. Nor do they permit the prioritization of one viewpoint over another or one news outlet over another."
While the tool was used mainly for breaking news, such as the disappearance of Malaysia Airlines Flight 370 and the Charlie Hebdo attacks in Paris, Facebook curators also pushed the news forward for other topics, such as the war in Syria or the Black Lives Matter movement.
In April, Facebook employees asked founder Mark Zuckerberg if the company has a responsibility to "help prevent President [Donald] Trump in 2017." Days before the question, Zuckerberg took shots at Trump's immigration rhetoric, despite not mentioning the Republican presidential front-runner's name, during his keynote speech at the Facebook Developer Conference in San Francisco.
In the past five years, Zuckerberg has been increasingly politically active. In 2013, Zuckerberg founded Fwd.us, a lobbying group to promote immigration reform. In March, Zuckerberg signed an amicus brief supporting President Barack Obama's executive orders protecting certain immigrants without documentation from deportation, which is currently being challenged in the Supreme Court.
But despite his pro-immigration stance, Zuckerberg—as well as Facebook at large—has backed Republican politicians. In 2013, Zuckerberg held his first political fundraiser for Chris Christie, the Republican governor of New Jersey. Facebook announced last week it will be sponsoring the 2016 Republican convention in July in Cleveland, and its spokesperson expressed hope to facilitate "an open dialogue among voters, candidates, and elected officials during the conventions."
The article has been updated with Facebook's statement.