Ex-ESPN Host Slams Antonio Brown's Workout, Says Colin Kaepernick Never Got a Chance 'Because They Can't Change the Way He Thinks'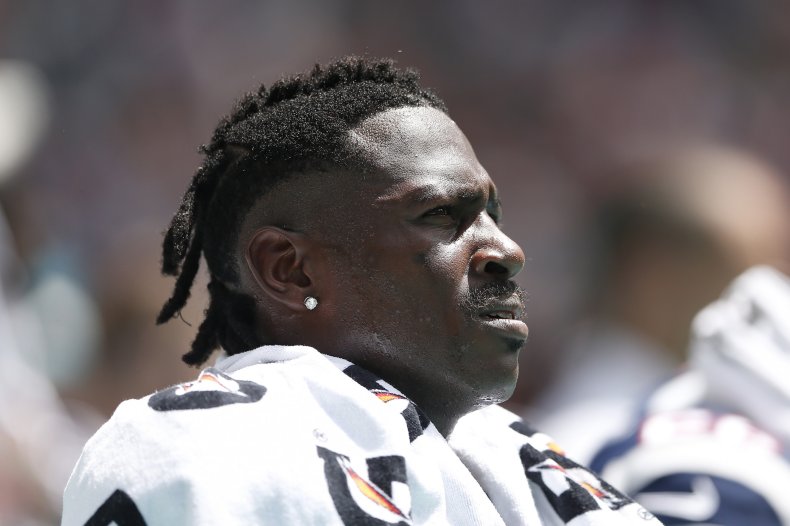 Jemele Hill, a former ESPN host and now writer for The Atlantic, called out the New Orleans Saints' decision to bring in wide receiver Antonio Brown for a workout with the team.
"And this is reason no 1 million why Kaepernick's workout was a sham and a disgrace. Teams that are really interested do this," Hill wrote on her Twitter account Friday, reacting to the news of Brown's workout.
Her tweet comes just a few hours after news outlets reported the workout in New Orleans. Brown first posted a picture of a free agent waiver form with the Saints to his Instagram story.
Hill was comparing Brown's tryout to the one the NFL held for former quarterback Colin Kaepernick in November. She pointed out that if a team is interested in a player, it would reach out to him--whereas in Kaepernick's case, he was reached out to by the NFL and not just one specific team.
In the same tweet, Hill also took issue over with the possible number of opportunities for Brown to play, writing: "Also AB will get endless chances because his behavior is seen as correctable. Kaep never got a chance because they can't change the way he thinks."
In Kaepernick's case, after taking a knee during the National Anthem in an effort to protest police brutality against black Americans, he out of the league for the past three years.
Brown, a former Pittsburgh Steeler, was first released by the Oakland Raiders in September after a number of different issues. After leaving that team, Brown quickly signed with the New England Patriots picked him up. After playing just one game, he was let go by the Pats following sexual assault allegations.
Kaepernick has not sign with an NFL team following his November workout. Just an hour prior to that tryout, he changed its scheduled location, causing a number of prospective teams to back out. Following the fallout, Hill went on Twitter at the time to explain why she thought the workout was never actually intended to help Kaepernick secure a roster spot.
"Also understand all 32 NFL teams have had three years to contact Colin Kaepernick about a workout. That some of them are pump-faking like the schedule change was a determining factor is a lie. They were never serious in the first place," Hill wrote.
Since Brown is still under investigation by the NFL for past sexual assault allegations, according to NFL Network's Ian Rapoport, it is likely that he will be placed on the commissioner's exempt list. That means Brown would still be paid, but his name does not count on the team's active roster.