The 'EX' Factor: How Employee Experience Can Help You Win the Talent War
In service-based industries like healthcare, a positive employee experience trickles down to a more positive customer experience.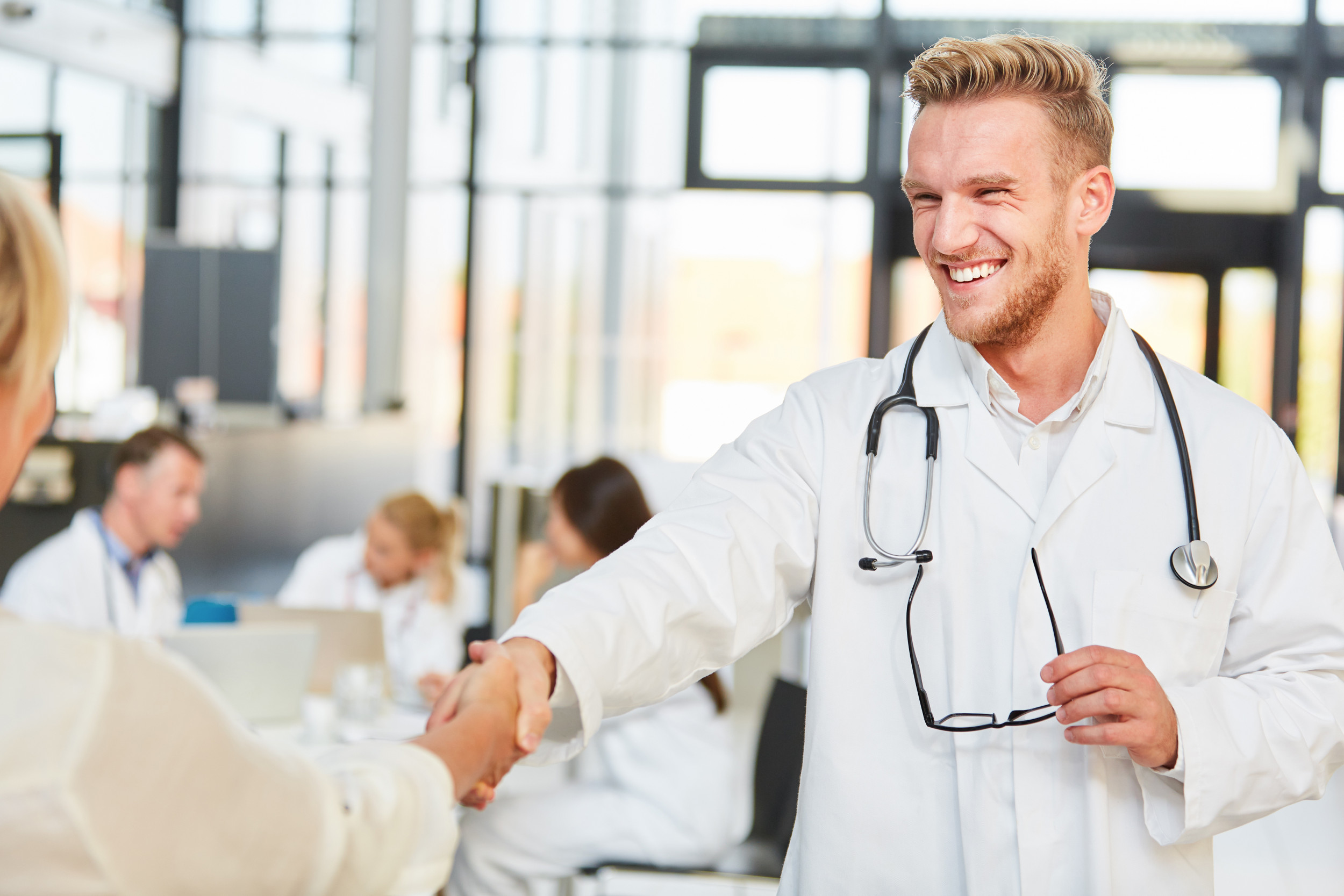 Quiet quitting is the latest workplace trend that has employers on edge and figuring out ways to retain their workforce. It's also an excellent opportunity for business leaders to look at the employee experience and recognize how important a positive one is to their work culture, retention numbers and, ultimately, customer experience.
At our company, we've gone back to the basics: recognizing employee contributions, listening to their concerns, sharing milestones and achievements across our global family of brands, and simply saying "thank you" when they do a good job. Creating and maintaining a great employee experience is the "EX" factor in winning the talent war, no matter the industry.
After all, McKinsey reports, "Research shows that people who report having a positive employee experience have 16 times the engagement level of employees with a negative experience, and that they are eight times more likely to want to stay at a company."
Deep Dive: Employee Experience in Service-Based Industries
In service-based industries like healthcare, a positive employee experience trickles down to a more positive customer experience. According to Harvard Business Review, in organizations where employees directly and routinely interact with customers, "each one-star improvement in Glassdoor company rating predicted a 3.2-point increase in customer satisfaction."
High turnover rates are the norm in healthcare due to burnout and job satisfaction. Doubling down on improving the employee experience can lead to long-term rewards, including lowering those turnover rates, improving the patient experience and improving patient outcomes.
Fertility care is a unique area of medicine fueled just as much by emotion as it is leading science. Providers, nurses and office staff — as well as those behind the curtain of fertility medicine, like embryologists and financial counselors — play an important role in a patient's journey. But how can we expect our patients to leave satisfied if those who are treating them along this journey aren't? Simply put, we can't. So, to put the patient first, we must do the same for our employees.
Mental Health and the Employee Experience
One of the best ways to ensure a positive, empathetic and happy employee is by prioritizing mental wellness initiatives. According to the World Health Organization (WHO), "global prevalence of anxiety and depression increased by a massive 25%" in the first 12 months of the pandemic. This means more people in the workplace are dealing with mental health crises than before. Considering that most of their day is spent working, employers have an obligation to address this for the good of the employee, the company and the customer.
Preparing employees to work through their emotions and help their patients do the same creates a more positive work environment in a field like fertility that regularly deals with trauma, loss and extensive social stigmas. This mentality holds for any organization or business dealing with emotional or high-stress situations.
At our company, we're developing a mental wellness framework with our newly hired chief compassion officer to help our employees manage their mental well-being and be more equipped to help their patients. People want to work where their well-being and personal experiences are valued, so implementing more robust mental wellness protocols helps a company retain employees.
This matters more when patient outcomes are directly related to an employee's happiness. When receptionists, nurses, doctors, and technicians come to work with a smile, it puts patients more at ease during an emotionally turbulent time in their lives.
D&I's Impact on the Employee Experience
Diversity and inclusion efforts also go a long way toward creating both a positive employee experience and customer experience. According to a Glassdoor study, more than three out of four job candidates seek companies with diverse workforces, and 32% of workers wouldn't apply to a company lacking diversity. Post-pandemic, job seekers are taking their time and being picky about where they accept a position — and many of these decisions are based on their personal values. In fact, a recent study by Deloitte and the Billie Jean King Leadership Initiative revealed that 83% of millennials are more likely to be engaged at inclusive companies.
It's no secret that employees will have better experiences in jobs where they feel valued. Companies that prioritize diversity and inclusion initiatives are the ones that will entice and engage the best talent. Last year, we created the Inception Diversity and Inclusion Committee, an internal effort focused solely on establishing a supportive and welcoming workplace environment in which team members of all backgrounds and demographics feel involved and empowered.
Employee Experience in Healthcare
Healthcare has a staggeringly high turnover rate, and the pandemic only compounded the issue. Before COVID-19, healthcare workers reported an average 3.2% turnover, compared with 5.6% at the pandemic's start. This turnover is due in part to the employee experience, and healthcare organizations that address this can lessen turnover rates and improve overall outcomes.
According to the National Library of Medicine, there is a significant connection between healthcare worker satisfaction and patient satisfaction. In an industry like healthcare, where the patient and employee experience are closely linked, it is important to remember that happier employees can lead to more satisfied patients. Having positive, empathetic and happy employees can directly improve patient outcomes.
Implementing the EX Factor: What You Can Do
While it's not possible to overhaul the employee experience overnight, there are actionable steps a company can take to improve it right away. From there, a company can build on those initiatives:
1. Create direct lines of communication: When employees feel like their voice is being heard, they'll have a more positive experience — but don't consider the traditional "open-door policy" enough. Invite employees to share their thoughts through surveys and company-wide town halls. This is especially important when your company has a multi-location presence, or your employees may work remotely. Engaging in meaningful conversation to get a pulse of your employees' thoughts or feelings can help you improve the employee experience.
2. Prioritize employee mental wellness: Healthcare workers can often take on the emotional journey of their patients as they become invested in their outcomes. It's important to encourage self-care among your employees. One way is to offer access to mental wellness programs and services so that they can be their best selves for themselves and their patients. This includes implementing — and respecting — work/life boundaries for all employees.
3. Enhance D&I initiatives: Diversifying your workforce to include those of different genders and races is important, but consider going beyond that to amplify employee satisfaction. A multigenerational workforce is beneficial to the employee experience, where new perspectives and innovative ideas are shared. Members of the neurodiverse community also bring exceptional value and enhance the employee experience but are too often overlooked in the hiring game.
By actively considering the employee experience in larger company decision-making and planning, organizations can reduce turnover, improve customer satisfaction and increase business outcomes.