Ex-FBI Lawyer Admits to Doctoring Key Email in Russia Investigation, 'Deeply Regrets' Actions
A former FBI lawyer pleaded guilty Wednesday to making a false statement relating to the Russia investigation, after previously saying he "deeply regrets" his actions.
Kevin Clinesmith, who worked as a lawyer with the FBI for four years, is the first person to be charged in the Justice Department's review of Special Counsel Robert Mueller's 2017 investigation into possible collusion between Russia and President Donald Trump's 2016 campaign. Attorney General William Barr appointed John Durham, the U.S. attorney in Connecticut, to review Mueller's probe.
Clinesmith is accused of doctoring a key email used during the 2017 investigation to ultimately secure approval for the FBI to continue monitoring former Trump campaign aide Carter Page, who was accused of working with Russia ahead of the 2016 presidential election.
The New York Times was the first to confirm through Clinesmith's lawyer and charging documents filed Friday by Durham that the case was concerning Page.
According to court documents, Clinesmith altered a June 2017 email from another government agency to say "Individual 1" (Page) was "not a source" for that agency and forwarded the email to a colleague. The charging documents do not say which agency, but Page has previously said he worked as a source for the CIA.
That email from Clinesmith was essential to the FBI's application with the Foreign Intelligence Surveillance (FISA) Court, which granted the agency permission to continue secretly surveilling Page. Mueller's report ultimately exonerated the former Trump campaign aide in 2019.
Clinesmith "did willfully and knowingly make and use a false writing and document, knowing the same to contain a materially false, fictitious, and fraudulent statement," the court documents read.
Clinesmith resigned from the FBI in 2019, and the DOJ identified him as a potential target as it began looking into the bureau's Russia investigation, according to the AP.
News reports published last week predicted Clinesmith's guilty plea. In a statement from his attorney, Clinesmith expressed remorse for his actions.
"Kevin deeply regrets having altered the email. It was never his intent to mislead the court or his colleagues as he believed the information he relayed was accurate. But Kevin understands what he did was wrong and accepts responsibility," attorney Justin Shur said.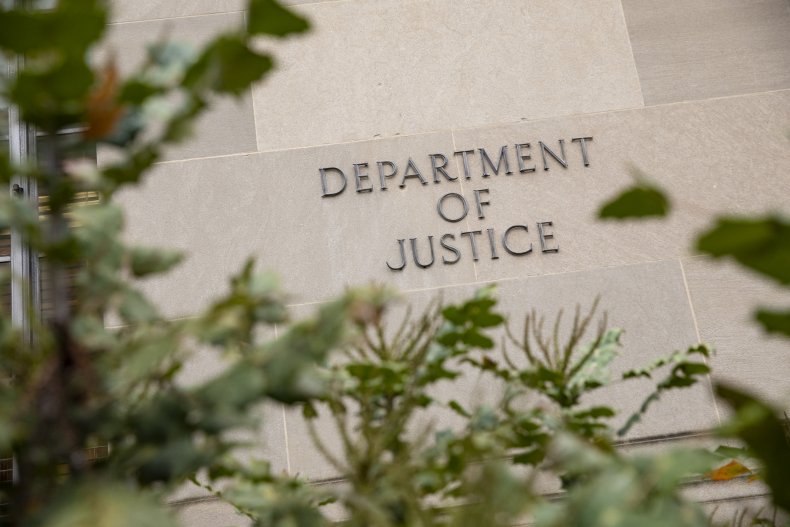 During Wednesday's plea hearing, U.S. District Judge for the District of Columbia James Boasberg asked Clinesmith whether he had intentionally altered the email, adding more language.
"At the time I thought the information I was providing was accurate, but I am agreeing the information I inserted was not originally there, and I inserted the information," Clinesmith replied. Boasberg accepted Clinesmith's guilty plea.
The ex-lawyer's sentencing date is December 10 at 11 a.m. Federal sentencing guidelines call for zero to six months in prison, but the decision will be up to Boasberg.
According to a press release from Durham's office, Clinesmith pleaded guilty to one count of making a false statement within both the jurisdiction of the executive branch and judicial branch of the U.S. government, an offense that carries a maximum five years in prison and a fine of up to $250,000.
Trump celebrated Clinesmith's anticipated guilty plea at a press conference Friday, calling him "corrupt."
"Kevin Clinesmith, a corrupt FBI attorney who falsified FISA warrants in James Comey's very corrupt FBI is expected to plead guilty," Trump told reporters. "That's just the beginning, I imagine. What happened should never happen again."
Newsweek contacted Clinesmith's lawyer and the White House for comment but did not hear back in time for publication.