Ex-Georgia President to Lead Ukraine's Odessa Region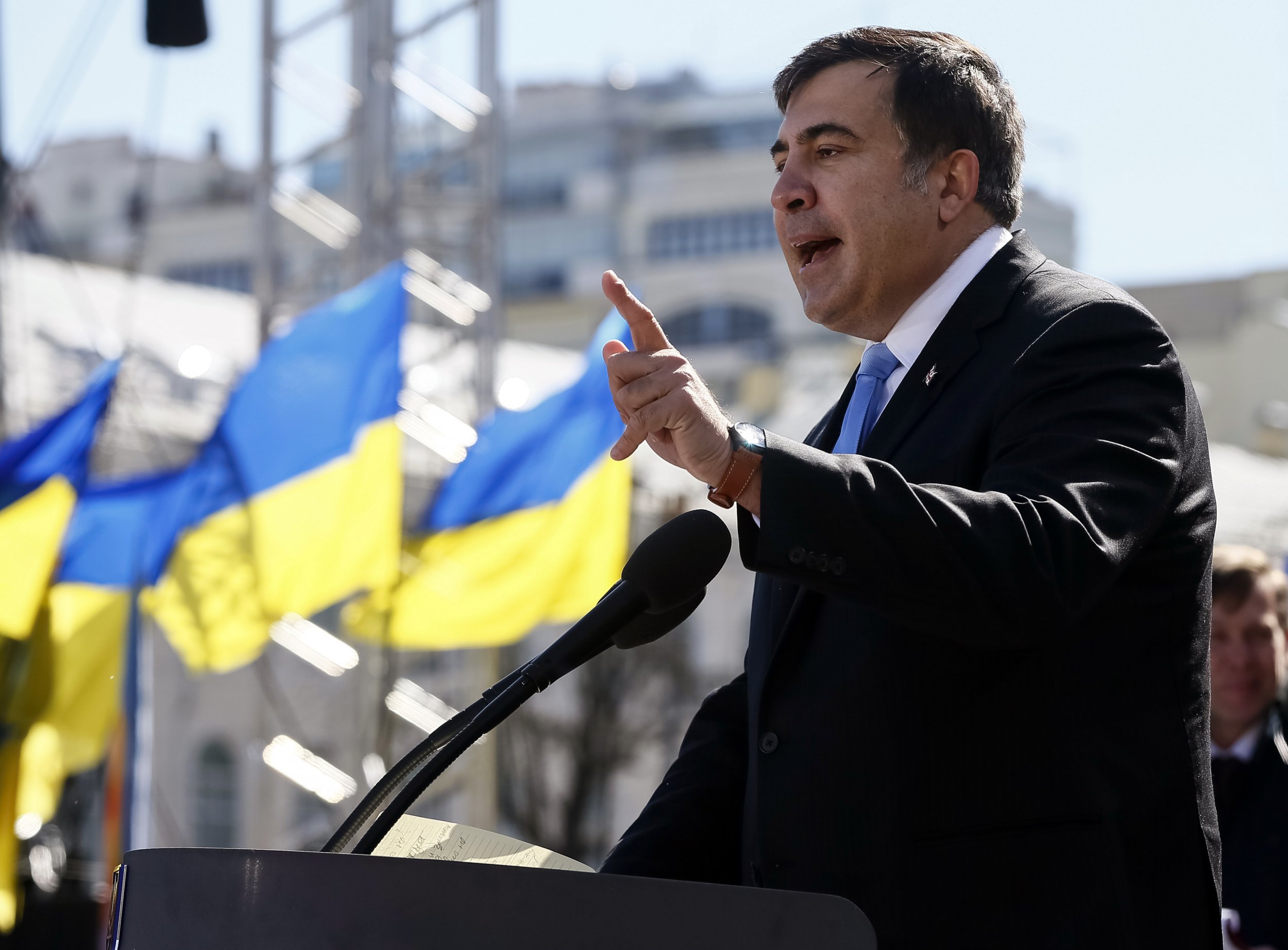 Mikhail Saakashvili, a former president of Georgia who has been working with Ukraine's president as a nonstaff adviser since February, will be appointed as leader of the country's Odessa region, multiple sources confirm.
According to RBC.ua, a source in the presidential administration confirmed Friday that President Petro Poroshenko signed the decree. A spokesman for the Odessa region administration announced that Saakashvili on Saturday will be presented as the new head of the region.
The idea that Saakashvili could become the Odessa region's leader started circulating earlier Friday when Ukraine's minister of ecology, Igor Shevchenko, posted a photo of Saakashvili on his official Facebook page and wrote: "One more merìtocrat is appointed to a senior position in Ukraine! Mikhail Saakashvili is the governor of Odessa region!!!"
Under the Ukrainian constitution, regional governors are to be appointed by the president after an official request from the government.
It is unclear why Saakashvili was considered a candidate for this position. Last weekend, he participated in a parade in Odessa that was held in support of "united Ukraine" and the country's affiliation with Europe. A month ago, Saakashvili said he refused to become a Ukranian deputy prime minister because in order to do that he would have to become a Ukranian citizen and renounce his Georgian citizenship.
In 2003, Saakashvili was the leader of the "Rose Revolution" in Georgia, which eventually resulted in him becoming president. He served as Georgia's president for two terms, from 2004 to 2013. After leaving the office, he became a "senior statesmen" at Tufts University and was living in Williamsburg, in New York City's Brooklyn borough. (Saakashvili is currently wanted in Georgia on multiple charges that he denounces as far-fetched and unfounded.)
Saakashvili was a supporter of the Ukrainian revolution since the beginning of Euromaidan, which eventually resulted in his appointment as Poroshenko's nonstaff adviser in February. He's not the only former Georgian official employed by the Ukrainian government: Alexander Kvitashvili, who was the Georgian minister of health care during Saakashvili's second term, is Ukraine's health minister, and Gia Getsadze, who also worked in the Saakashvili administration, is now a deputy minister of justice in Ukraine.
The Odessa region hasn't been particularly affected by the ongoing separatist conflict in the country, apart from last year's street clashes between pro- and anti-Russian groups that resulted in 48 deaths.