Ex-GOP Congressman Justin Amash Has Harsh Words for Ex-Dem Van Drew, Says His Allegiance is to Constitution, Not Trump
Former GOP congressman Justin Amash has tweeted unfavorably in response to Jeff Van Drew's declaration that President Donald Trump has his "undying support" when he switched parties in the wake of the impeachment vote against the president.
"No president has my undying support. My allegiance is to the Constitution, and my duty is to uphold the Rule of Law and secure the rights of the people," Amash tweeted on Friday.
Amash declared himself an independent and left the Republican party this past summer over what he said he felt were impeachable offenses committed by the president during the ongoing Ukrainian controversy. He had disapproved of Trump's candidacy right from its inception, becoming one of a number of Republicans who officially announced they opposed his candidacy in 2016.
"We are fast approaching the point where Congress exists as little more than a formality to legitimize outcomes dictated by the president, the speaker of the House and the Senate majority leader," he announced in a July 4 op-ed in the Washington Post where he declared himself an independent.
Jeff Van Drew, one of three Democrats to cross the aisle and vote "no" on Trump's impeachment, officially changed party affiliation and became a Republican on Thursday.
"I believe that this is just a better fit for me. This is who I am, it's who I always was," said Van Drew during a White House meeting with the president. "You have my undying support, and always."
President Trump then declared that he "endorsed" Van Drew before Van Drew added, "And the last thing I will say, one of my heroes, and he's always hung in my office—I have a bipartisan wall, it has a lot of different people on there—Ronald Reagan, and when he said, 'I didn't leave my party, my party left me,' and I'm saying the same thing."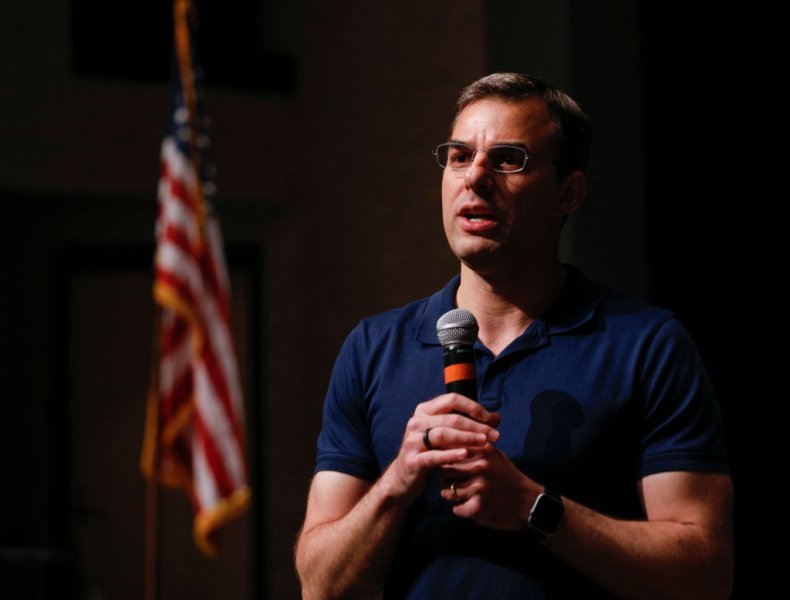 During the House vote, CNN observed that he sat with Republicans during the vote taking, exchanging fistbumps and handshakes with them.
They also observed him "cross[ing] his arms when House Intelligence Committee Chairman Adam Schiff presented the Democratic case for impeachment. And he gave McCarthy's counter argument a standing ovation."
President Trump remains under fire for allegedly asking Ukrainian President Volodymyr Zelenskiy to commit to a "quid pro quo" trade with America during a July telephone call. Trump is said to have threatened to withhold military aid that had already been approved unless Zelenskiy provided the president with information on the dealings of former Vice President Joe Biden and his son Hunter involving the Ukrainian gas company Burisma.
On Wednesday, President Trump became the third American president to face impeachment in the country's history. President Trump continues to deny any wrongdoing.