Former GOP Congressman Joe Walsh said Thursday morning that he believes he could beat President Donald Trump in a primary challenge, warning that "it's worth doing anything to stop" his reelection.
Walsh, who is also a conservative talk radio host, appeared on CNN's New Day for an interview with John Berman to discuss the possibility that he may launch a primary challenge to Trump. Although the former representative from Illinois did not confirm if he would run against the president, he replied with a confident "yes," when asked by Berman if he could win.
"I think a good challenger can win," Walsh explained, suggesting that it did not necessarily need to be him. He said that the candidate needed to make the "moral case" against Trump's presidency. "This guy's unfit! He lies every time he opens his mouth. If you're not going to say that, then don't even challenge Trump."
The conservative politician also argued that it's worth running against Trump, even if he or another candidate does not win.
"This is a scary time. And if Republicans, John, stay silent in the face of this guy, I don't think the country will ever forgive the Republican party," Walsh said. "But forget about the Republican party, if this guy gets four more years, we're in real, real trouble. It's worth doing anything you can do to try and stop that."
Whether or not Walsh chooses to challenge Trump for the Republican party's 2020 nomination remains to be seen. He told Berman that if he decides to do so, his announcement would almost certainly come by Labor Day.
Despite being a prominent conservative pundit and politician, Walsh has been a staunch critic of Trump. In July, he slammed the president for treating dictators in a more cordial manner than he treats representatives of allied governments.
"The moral of the story? Always say nice things about Donald Trump and you'll be fine," Walsh wrote on Twitter after former British ambassador to the U.S. Kim Darroch resigned, following the leaking of diplomatic cables critical of the president and his administration. "I mean, you can be one of the most evil dictators on the planet, but as long as you say nice things about Trump, he'll embrace you. But criticize him, even if you're an ally? Forget about it."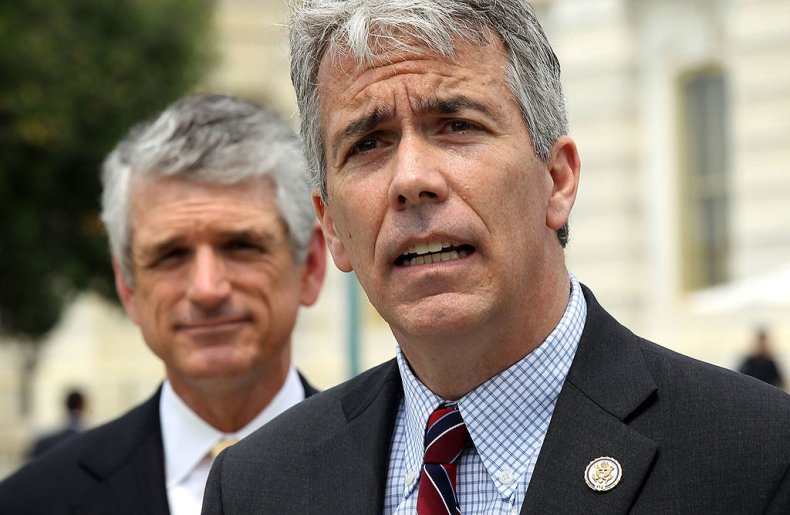 Former Massachusetts Governor Bill Weld has already launched a Republican primary challenge to Trump. Speaking to CNN on Tuesday, he explained that he aims to beat Trump in New Hampshire, saying then "all bets are off."
"I think the country is kind of at a tipping point and unless people stand up and are counted, and plant a flag and say what the president is doing is unconscionable, we're headed down the wrong path, and we may wake up in a year or two with our Democratic institutions in turmoil," Weld warned.