Ex GOP Congresswoman Demands Trump Apologize after Divisive Cummings Attack, but Insists Republicans Aren't Racist
Former Republican Representative Mia Love strongly rebuked and demanded an apology for President Donald Trump's divisive tweets attacking her former Democratic colleague, Representative Elijah Cummings of Maryland. However, Love also insisted that Republicans are not racist, as a number of critics have argued.
"In the recent tweets and the things that I have seen, enough is enough," Love, who previously represented Utah and was one of only two black GOP members of the House of Representatives during her tenure, said Sunday during a panel discussion on CNN's State of the Union.
"It really is disheartening," she continued. "The greatest threat that we face is the division of America and I don't believe that any president should be playing a part in dividing America."
Love asserted that she was making her statement "as a Republican and as a mother." She argued that "this is exactly what the Russians want" and "exactly what our enemies want, to see Americans just tear each other up, and the president has gone way too far." The former congresswoman said that "anything less than an apology is unacceptable to me."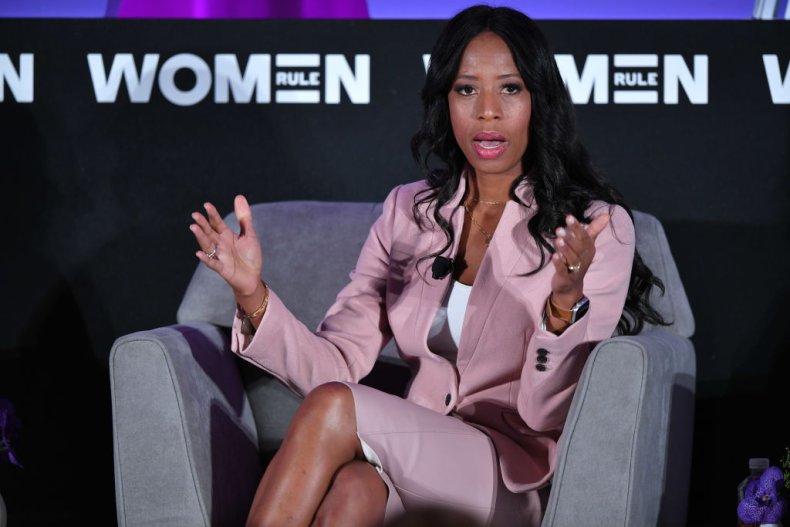 Later in the segment, Love insisted that "Republicans are not racist," pushing back against criticism of the GOP from many critics on the left. Numerous Democratic lawmakers have condemned Trump's attacks on Cummings and his largely African American district as "racist." But Love argued that Republican policies "are good for everybody."
Trump's attack on Cummings and Baltimore began with a series of Saturday morning tweets.
"Cumming [sic] District is a disgusting, rat and rodent infested mess. If he spent more time in Baltimore, maybe he could help clean up this very dangerous & filthy place," the president wrote. In a follow up tweet he added: "No human being would want to live there."
Despite Trump's assessment, the editorial board of The Baltimore Sun newspaper pointed out that Cummings' district is actually home to some of the nation's most prominent institutions — including the renowned Johns Hopkins Hospital and the U.S. Social Security Administration. The article explained that the area actually has a higher median income than the national average, arguing that the president was "returning to an old standby of attacking an African American lawmaker from a majority black district on the most emotional and bigoted of arguments."
Speaker of the House Nancy Pelosi, the top Democratic lawmaker in Washington, slammed the president's remarks as well, calling them "racist." She referred to Cummings as "a champion in the Congress and the country for civil rights and economic justice" and a "beloved leader in Baltimore." She said: "we all reject racist attacks against him and support his steadfast leadership."
Trump doubled down on his criticism on Sunday, tweeting: "There is nothing racist in stating plainly what most people already know, that Elijah Cummings has done a terrible job for the people of his district, and of Baltimore itself. Dems always play the race card when they are unable to win with facts. Shame!"
He later insisted that both Pelosi and Cummings should publicly express their gratitude to him for the low level of unemployment among African Americans in the U.S.
"Under the Trump Administration, African American unemployment is the lowest (best) in the history of the United States," tweeted Trump. "No President has come close to doing this before! I also created successful Opportunity Zones. Waiting for Nancy and Elijah to say, 'Thank you, Mr. President!'"
Although Love insisted that Republicans are not racist, she has previously expressed concern about her party's failure to attract more minority voters.
"So why do they [women and minority voters] stay with Democrats? I think it's because they feel like they have a home — or Democrats make them feel like they have a home," Love told The Washington Examiner in an interview last year after she lost her reelection bid. "I've said this to my colleagues, we need to do a better job than just talking about how great our policies are, we need to actually let people know that we care," she continued. "They need to like Republicans."
Congressman Will Hurd of Texas, who is now the lone black GOP representative in the House of Representatives, has shared similar criticism of his party as well.
"I think the Republican party should be a broad party. I shouldn't be the only African American Republican in the House of Representatives," Hurd said in an interview with NBC News earlier this month.
"We need to make sure the Republican party is growing," the Republican congressman asserted. "I've been telling people, if we want to keep the Republican party in Texas, the Republican party in Texas needs to start looking like Texas. And I think that this is — that goes for the rest of the country as well," he said.