Christine Todd Whitman, a former Republican governor of New Jersey, criticized former President Donald Trump's conditional endorsement of Alaska Governor Mike Dunleavy this week.
Trump said on Tuesday he would endorse the Republican governor but only if he opposes GOP Senator Lisa Murkowski's reelection bid in 2022.
Trump said in a statement that Dunleavy has his "Complete and Total Endorsement but, this endorsement is subject to his non-endorsement of Senator Lisa Murkowski who has been very bad for Alaska."
He added, "In other words, if Mike endorses her, which is his prerogative, my endorsement of him is null and void, and of no further force or effect!"
Murkowski has been a critic of the former president and voted to impeach him in connection with the January 6 attack on the U.S. Capitol.
Appearing on CNN Wednesday, Whitman said that Trump's endorsement of Dunleavy was concerning.
"Will Trump's endorsement threat to Alaska's governor scare other Republicans from supporting candidates that Trump dislikes?" CNN host Poppy Harlow asked the former governor.
"Well, that's what he is clearly trying to do. And I think he ought to be a little careful there—the governor ought to be a little careful—because Alaskans are pretty independent. They don't like being told what to do," Whitman said.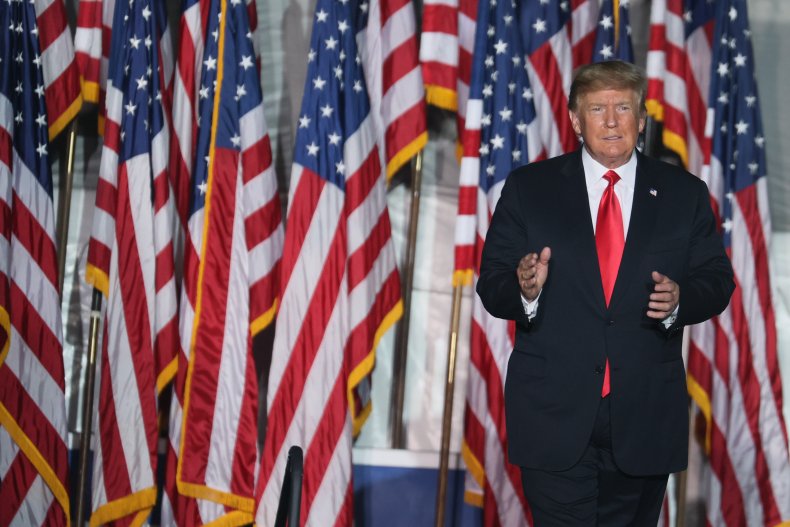 "But it's extraordinary that he would say what a great governor he's been for Alaska but if you don't do exactly what I say and what I want, you're no good anymore," Whitman added, referring to Trump.
"And that's what people ought to take away from this and be very, very concerned about. If that isn't the definition of trying to be a dictator, I don't know what is," she said.
Newsweek reached out to Trump's press office for comment but did not receive a response before publication.
Whitman also said it's "a scary time for our democracy."
"We ought to be worried and watching closely what's happening down ballot. It's not just Congress, it's not just the Senate. It is the governors, it's the secretaries of state and the attorneys general. It's important all the way down to the local level," she said.
Whitman endorsed President Joe Biden during the 2020 election. Earlier this year, she called out members of her party for their response to the coronavirus pandemic.
Whitman served as governor of New Jersey between 1994 and 2001. She also served as administrator of the Environmental Protection Agency under President George W. Bush.