Former Representative David Jolly of Florida strongly criticized Republican lawmakers in Congress and his home state who continue to express opposition to public health guidance when it comes to COVID-19.
A number of prominent GOP lawmakers have voiced opposition to the vaccines, while many have slammed public health guidance intended to stop the spread of COVID-19. In late July, 97 House Republicans were not reporting whether or not they were vaccinated, according to CNN. During an interview with MSNBC on Sunday, Jolly called out Republicans in Congress and in Florida for their stances.
"What you are seeing by Republicans is a war on public health behavior that they don't like," Jolly, who served in the House as a Republican from 2014 to 2017, said. "I think you are seeing a tremendous rise of ignorance among House GOP and, frankly, that's being translated through their public policy positions as well."
Jolly, who now identifies as an independent, also took aim at Florida's Governor Ron DeSantis as well as other GOP officials in his state. He said that DeSantis was acting "very Trump-like" with his opposition to public health guidance when it comes to COVID-19.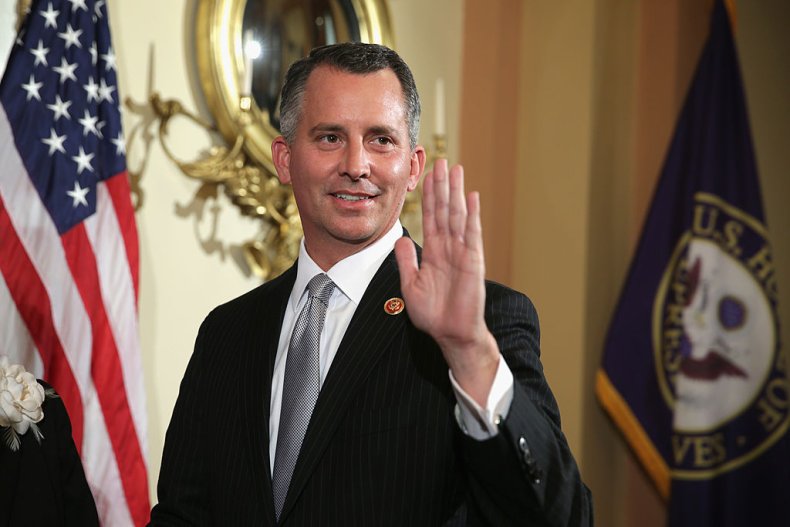 "Ron DeSantis and other leading Republicans in the state of Florida—the Republican class is eviscerating principles of local control," he said, pointing out that some local officials want to implement stricter policies to curb the pandemic. "Ron DeSantis does not," he said.
As many GOP officials and lawmakers continue to oppose the advice of scientists and doctors, the Delta variant of the coronavirus continues to surge across the country. New infections have increased by nearly 150 percent over the past two weeks, while deaths have ticked upward by about 13 percent, according to data compiled by The New York Times.
Although some Republican leaders have voiced opposition to vaccines and other public health guidance when it comes to the COVID-19 pandemic, other GOP leaders have also touted the safety of the vaccine and urged Americans to follow the advice of scientists.
"If there is anybody out there willing to listen: Get vaccinated," Senate Minority Leader Mitch McConnell said during a July press conference. The Republican from Kentucky previously urged Americans to get the jabs, touting the vaccines' efficacy and safety.
Former President Donald Trump has also called on Americans to get vaccinated. However, he's also admitted that many people who voted for him are skeptical about the shots.
"I would recommend it, and I would recommend it to a lot of people that don't want to get it, and a lot of those people voted for me, frankly," he told Fox News in March. At the same time, Trump has voiced consistent skepticism about masking guidance, as have many other Republicans.
Polling conducted by Morning Consult last month showed that 28 percent of Republicans are unwilling to get vaccinated. An additional 12 percent said that they are still uncertain whether or not they will get the jab. Notably, that amount remains unchanged from a previous Morning Consult survey in March.
Meanwhile, nearly 70 percent of U.S. adults have received at least one dose of the vaccines, according to The New York Times' tracker. More than 60 percent have received at least one dose.
Newsweek reached out to the Republican National Committee for comment but did not receive a response by publication time.