Ex-GOP Senator Calls Trump 'Sick Of Mind' And Asks Congress to Dump Him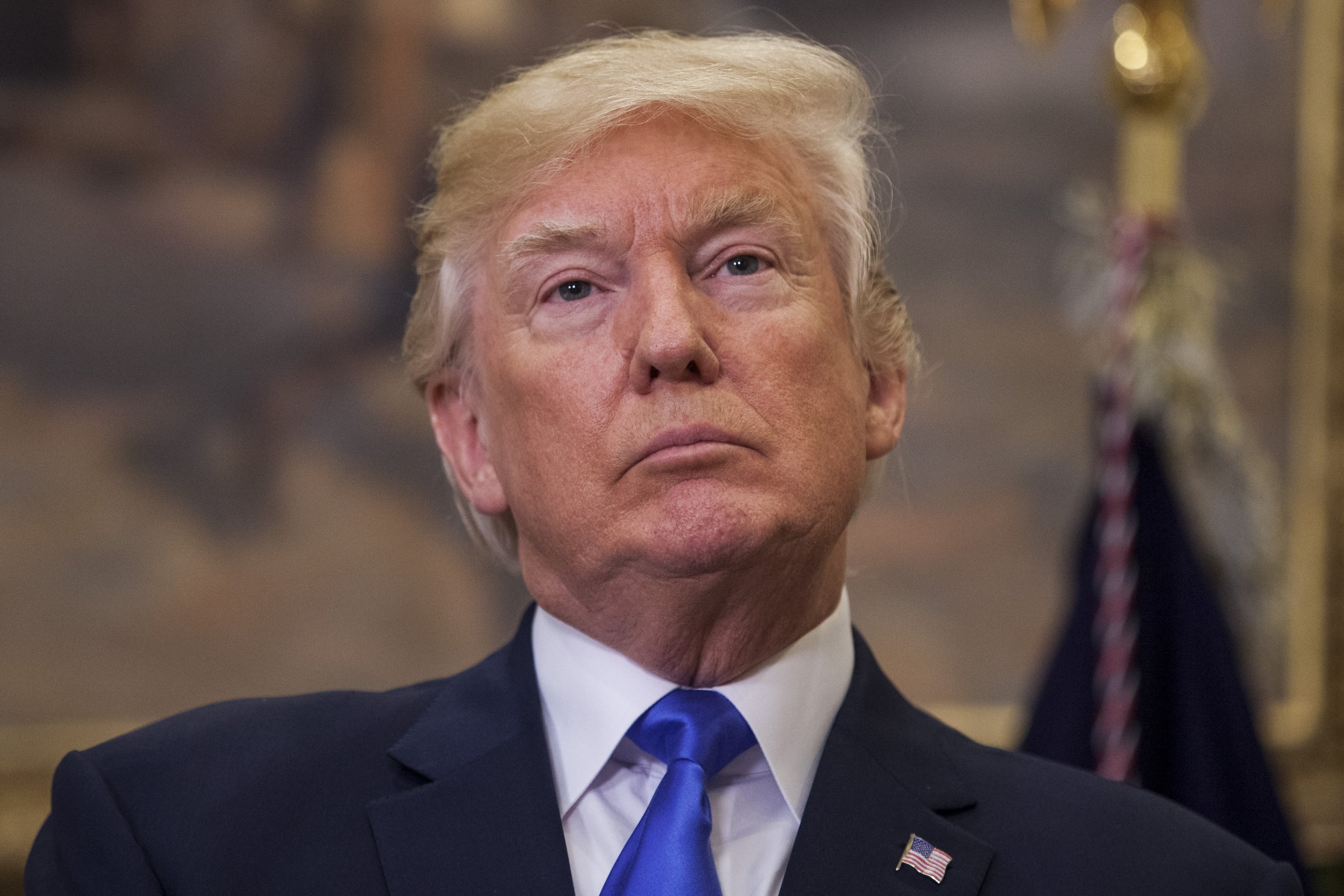 A former Republican senator has suggested that Donald Trump is "sick of mind" and should be removed from office.
Gordon Humphrey told New Hampshire lawmakers in a letter that has been widely shared that they should back his bid to dump Trump.
In a letter sent to Representative Annie Kuster, Humphrey urges her to back a bill that would set up an Oversight Commission on Presidential Capacity to decide whether Trump is fit for office.
"Donald Trump is seriously sick. He is dangerous," read Humphrey's letter, which he shared with news station WMUR on Wednesday.
"As a citizen, former U.S. senator, and twelve-year member of the Armed Services Committee, I urge you to act [at] once. Donald Trump should be relieved of the powers of the presidency at the earliest date," the open letter from the former New Hampshire lawmaker added.
Humphrey said a Commission on Presidential Capacity could potentially remove Trump under Article 25 of the Constitution, which states the vice president should assume the role of president if he and a congressional majority believe the president is unable to discharge his duties.
The former senator also hit out at the president's rhetoric on North Korea over the past few days, which he said was exacerbating tensions between the two nations.
"President Trump's threat to rain down 'fire and fury' on North Korea is like pouring gasoline on a fire," he said. "It's crazy."
Kuster spokesman Nick Brown said in a statement seen by WMUR: "Congresswoman Kuster has concerns about the potential precedent set by H.R. 1987. She is alarmed by the policies and actions of Mr. Trump, and her top priority remains the safety of the American people."
Humphrey also sent copies of the letter to two other Democratic lawmakers, in the hopes that they would support H.R.1987, a bill to establish such a committee with the eventual goal of relieving the president of his role.