Ex-GOP Senator Urges Republicans to Support Impeachment Witnesses On Eve of Vote: Let's 'Uphold the Constitution'
Former GOP Senator John Warner urged Republicans to support allowing sworn testimony in the Senate impeachment trial of President Donald Trump on the eve of the witness vote.
In a statement shared on Twitter by a reporter from The New York Times, Warner, a five-term senator from Virginia from 1979 to 2009, called on his fellow Republicans to adhere to "judicial norms, precedents and institutions to uphold the Constitution and the rule of law by welcoming relevant witnesses and documents as part of this impeachment trial."
"I respectfully urge the Senate to be guided by the rules of evidence," he wrote. "Not long ago Senates of both major parties always worked to accommodate fellow colleagues with differing points of view to arrive at outcomes that would best serve the nation's interest."
His comments come as Republicans and Democrats continue their battle over whether to call for witnesses testify in the Senate impeachment trial. The vote for potential witnesses is expected to take place on Friday.
Democrats need any four members of the GOP to vote with them to subpoena John Bolton and others to appear before lawmakers. At this point, the Republican party faces a few possible defections. Senators Susan Collins and Mitt Romney are among those that have previously indicated they may support having sworn testimony as part of the proceedings.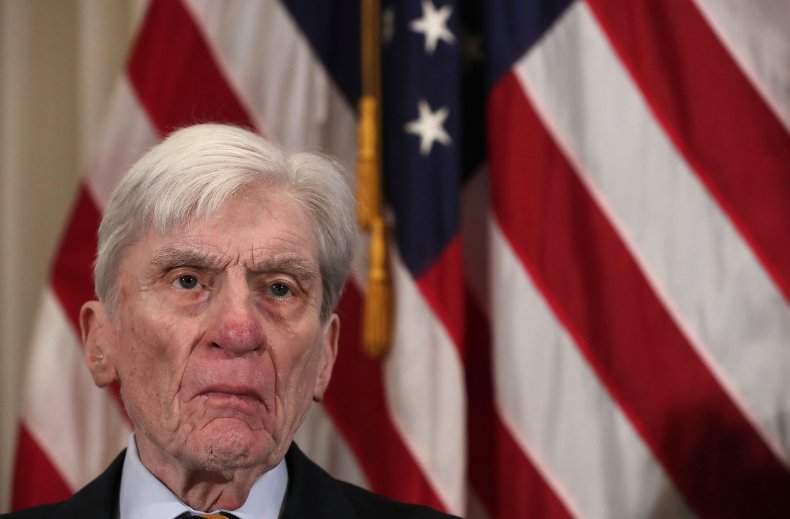 Warner asserted in his statement that not having witnesses would do "lasting damage" to the Senate. "If witnesses are suppressed in this trial and a majority of Americans are left believing the trial was a sham, I can only imagine the lasting damage done to the Senate, and to our fragile national consensus. The Senate embraces its legacy and delivers for the American people by avoiding this risk," he said.
Republican leaders, who are pushing for a quick trial and acquittal, have come under increased pressure to allow witnesses in the past week after Bolton's book manuscript was leaked. In his memoirs, the former national security adviser claimed the president told him in August that he wanted to continue withholding aid to Ukraine until its officials agree to help probe his Democratic rivals. The revelation, if true, directly contradicts Trump's assertion that there was no quid pro quo in the Ukraine scandal.
A Quinnipiac University poll, released on Tuesday, showed that a large majority—75 percent—of American voters want the Senate to allow witness testimonies. Respondents answered roughly along party lines, with 95 percent of self-identified Democrats, 75 percent of independents and 49 percent of Republicans saying witnesses should be included.