Two ex-Green Berets being held in prison in Venezuela for suspected involvement in the failed coup of 2020, may have thought they were heading back home to America, according to their negotiator, former New Mexico Governor Bill Richardson.
Richardson says that Luke Denman and Airan Berry, the two American citizens and ex-Green Berets that were hired by Florida security firm Silvercorp USA to train Venezuelans in 2020 did not intend to be part of the botched invasion, and likely, did not understand quite what was happening when they crossed the border into Venezuela, according to the Miami Herald.
"The Green Berets are innocent of the crimes they are charged with. They were not mercenaries, they were not part of an invasion," said Richardson, who is working with the two Americans' families. "They were training Venezuelans, no question, on the border," Richardson admitted.
"But they were under contract to train Venezuelans in Colombia," he said. "They never intended to cross the border themselves. They were not part of any invasion. They both ended up in Venezuela, maybe somebody sold them out."
Richardson, a former U.S. ambassador to the United Nations with a long and successful track record for winning the release of captives through his non-profit Richardson Center in Santa Fe, New Mexico, had more ideas of how to show they did not intend to participate in a coup when they crossed the border.
"They arrived in Venezuela with their passports, in shorts and sandals. That's not what Green Berets would wear for an invasion. More likely, they thought they were leaving Colombia to go back home. They also believed their contract to train Venezuelans was approved by the U.S. government," Richardson said.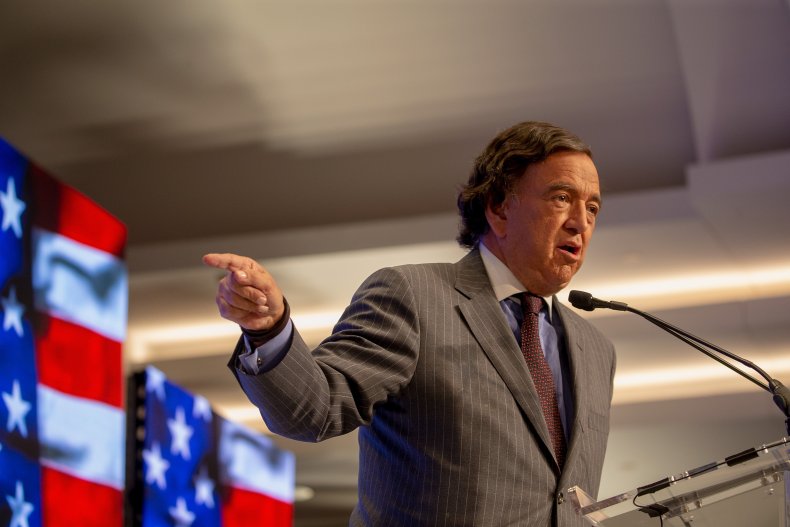 Denman and Berry's contracts to train Venezuelans were with an American company. And their contracts were approved by Juan Guaidó, the controversial Venezuelan political leader many nations, including the Trump administration, considered to be the legitimate President of Venezuela.
The Miami Herald reported that detailed information could not be nailed down regarding how exactly Denman and Berry arrived in Columbia and then later found themselves on boats along with an armed insurrection into Venezuela in May of 2020.
Richardson remains adamant that the two men are not guilty.
"They are innocent of the crimes they are accused of, so using the term mercenaries is not correct. It would be a good thing to find a way to get them back home to their families," he said. Richardson is working on small steps for his clients with the Maduro government, such as seeking house arrest instead of prison.
Newsweek reached out to the Bill Richardson Center and will update this story with any response.