Ex-ICE Head Praises Uvalde Cops for 'Containing' Ramos in Room With Kids
The former head of U.S. Immigration and Customs Enforcement (ICE) has praised police for keeping the Uvalde, Texas, elementary school shooter "contained" in a classroom.
During the Friday edition of Fox News' Outnumbered, former acting ICE Director Tom Homan blasted the media for asking questions about the timeline of the police response to the massacre on Tuesday, which left 19 young students, two teachers and the suspected gunman Salvador Ramos dead. Homan told Fox host and former Trump White House Press Secretary Kayleigh McEnany that Ramos remaining in a classroom full of children was "a good thing."
"When [Ramos] went into the school within several minutes, a couple minutes, officers went into that school and they engaged him," said Homan. "So, they took what they believed to be an active—mobile active shooter—and contained him... They took cover and they kept him contained."
"They got him contained to one room, now that's certainly not good for the people in that one room," he continued. "But for the majority of the school... how this shooter doesn't have access. The officers maintained him and kept him in containment, which I think was a good thing."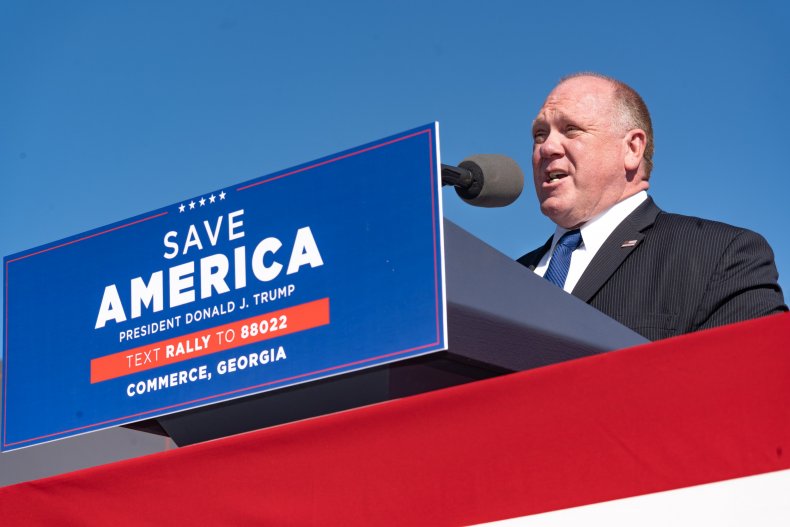 Police arrived at Robb Elementary School about four minutes after Ramos entered the building unchallenged. Officers entered the building but retreated and took cover after taking fire, according to Victor Escalon, a regional director for the Texas Department of Public Safety (TDPS).
Ramos then entered a fourth-grade classroom and began to shoot students and teachers. No initial attempt was made by police to enter the classroom. Ramos was killed over an hour later. TDPS Lieutenant Chris Olivarez told CNN that the initial engagement was curtailed due to concerns that officers "could have been shot."
TDPS Public Safety Director Steven McCraw said during a news conference on Friday that Ramos remaining in the classroom was what prompted Pete Arredondo, police chief of the Uvalde Consolidated Independent School District, to consider Ramos a "barricaded" subject rather than an active shooter—a decision that may have further delayed the response.
"With the benefit of hindsight, from where I'm sitting now, of course it was not the right decision," said McCraw. "It was the wrong decision, period."
Homan denounced media questions about the police response as "unfair" during his Fox News appearance, asserting that police were "victims" and critics were "jumping to the gun" before "the investigation is over."
"Some of these reporters, the way they're firing these questions at McCraw I think is a little unfair," Homan said. "Let's remember, the law enforcement officers also.... These officers are never gonna be the same.... These are victims, too."
"I think we gotta wait until the investigation is completely over before we start throwing officers under the bus," he added. "Officers aren't the bad guys, the shooter's the bad guy."
Newsweek reached out to TDPS for comment.