Ex-IMF Head Strauss-Kahn Testifies in French Sex Trial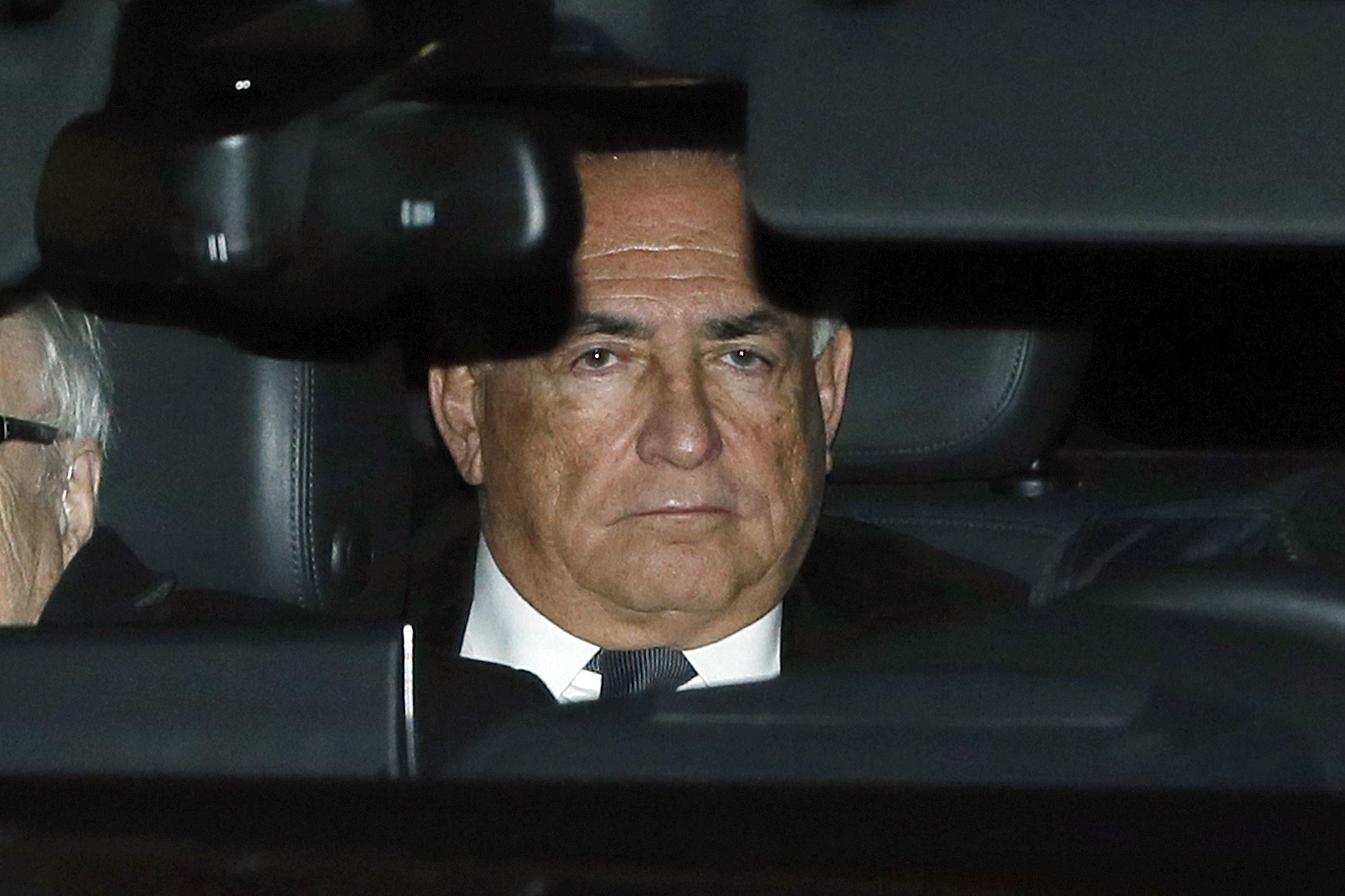 Feminist activists threw themselves on Dominique Strauss-Kahn's car in protest on Tuesday as the ex-IMF chief, once tipped to become French president, arrived at court to testify over his alleged role in sex parties with prostitutes.
Several topless protesters from the FEMEN group wore slogans painted in black on their chests and torsos as they tried to climb onto the vehicle, before police pulled them away.
Allegations that he participated in a French sex ring emerged after criminal charges that he sexually assaulted a hotel chambermaid maid in New York were dropped in 2011.
Strauss-Kahn, 65, is accused of instigating parties he knew involved prostitutes between 2008-2011 in the northern French city of Lille, Washington D.C., Brussels and Paris.
Strauss-Kahn's lawyers acknowledge their client took part in sex parties but say he did not know the women were prostitutes and so reject the charge against him of pimping, or in legal terms "procuring with aggravating circumstances".
Strauss-Kahn, who says his political career is already over, faces as much as 10 years in prison and a fine of up to 1.5 million euros ($1.72 million) if convicted.
Investigating magistrates who sent the matter to trial say the procuring charge applies because inFrance it covers any activity seen as facilitating prostitution. In Strauss-Kahn's case, it is alleged that he allowed his rented apartment to be used for sex parties involving prostitutes and that the parties were organized for his benefit.
Moreover, because the charges say he did not pay the prostitutes himself, he is alleged to have received benefit in kind from prostitution.
The three-week trial began last week. Strauss-Kahn is expected to respond on Tuesday for the first time to the testimony of two former prostitutes who say they participated in the parties.
Fourteen people in all, including Strauss-Kahn, are defendants in the "Carlton Affair" trial, so named after the hotel in Lille that sparked the investigation into a sex ring.
New York maid Diallo's accusations in 2011 made it impossible for him to run on the Socialist ticket in France's presidential election in the following year. That allowed Francois Hollande to come forward and beat conservative incumbent Nicolas Sarkozy.
Strauss-Kahn served as French finance minister in the late 1990s and went on to head the International Monetary Fund in 2007. After the criminal charges were dropped, he settled civil proceedings brought against him by Diallo.