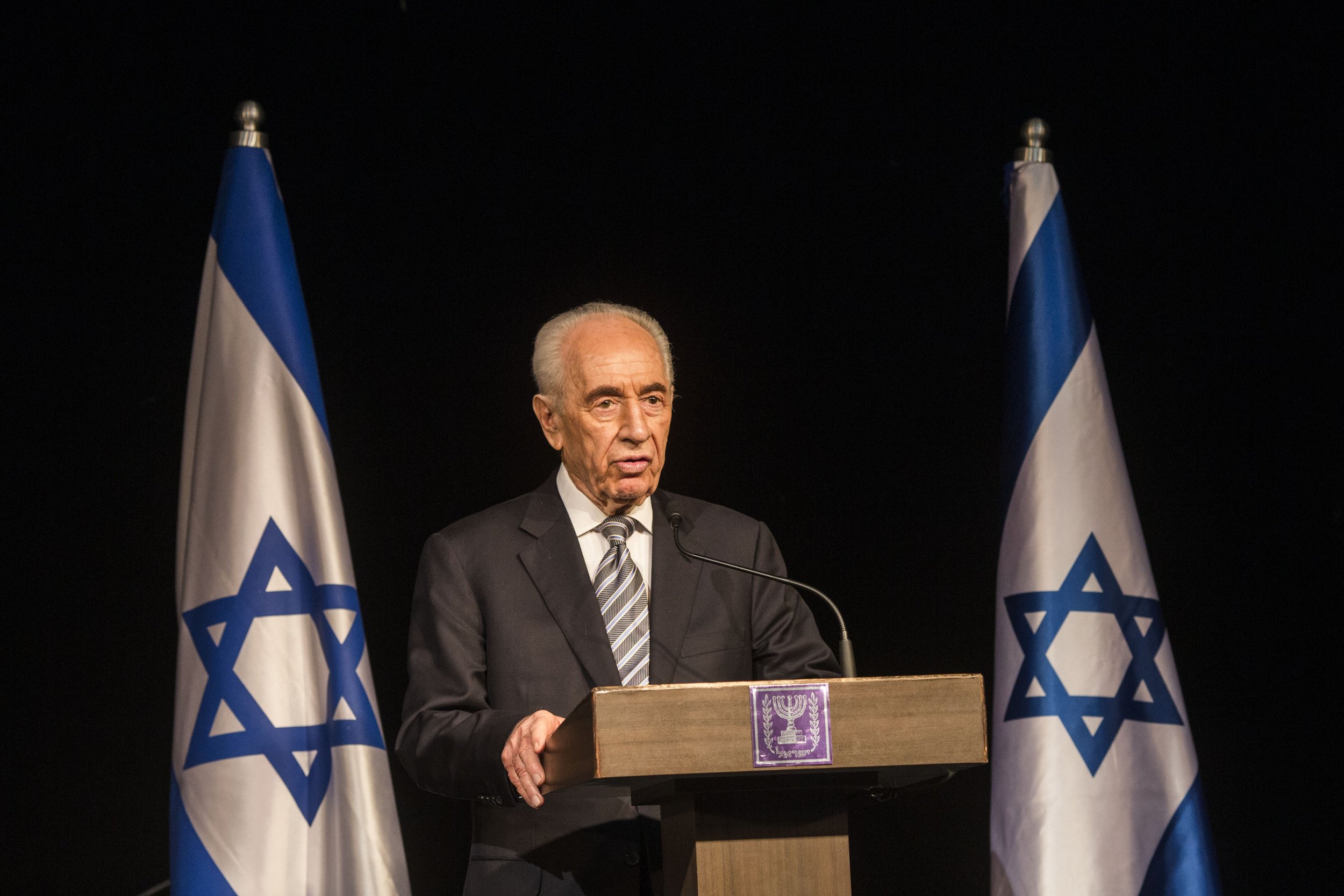 Former Israeli President Shimon Peres has been transferred to intensive care after suffering a major stroke Tuesday.
The 93-year-old was taken ill on Tuesday night and is being treated at the Sheba Medical Center near Tel Aviv. Doctors described Peres as being "in a critical condition but stable," the BBC reported Wednesday.
Peres is in an induced coma and breathing with the aid of a respirator. His personal physician and son-in-law Raphy Walden said that Peres had been responsive when his sedation was lessened. He added that the former president's chances of pulling through were "good," the Times of Israel reported.
During his 55-year political career, Peres held numerous roles in the Israeli government, including twice serving in the top post of prime minister. His career culminated in a seven-year spell as president between 2007 and 2014.
Peres is known as a promoter of coexistence between Arabs and Jews. While serving as Israeli foreign minister, Peres won the Nobel Peace Prize in 1994—along with then-Israeli Prime Minister Yitzhak Rabin and Palestinian leader Yasser Arafat—for negotiating the Oslo peace accords, which entailed the mutual recognition of Israel and the Palestine Liberation Organization.
The nonagenarian has maintained a busy schedule during his political retirement, heading up the non-governmental Peres Center for Peace, which promotes closer cooperation between Israelis and Palestinians, and an active social media profile.
Peres underwent surgery in January after suffering a minor heart attack.
Messages of support have poured in for Peres on social media, including from current Israeli Prime Minister Benjamin Netanyahu. "Shimon, we love you and the entire nation is wishing for your recovery," Netanyahu tweeted in Hebrew.