Ex-Joint Chiefs Chair: I'm Extremely Concerned About Generals Serving In Trump Administration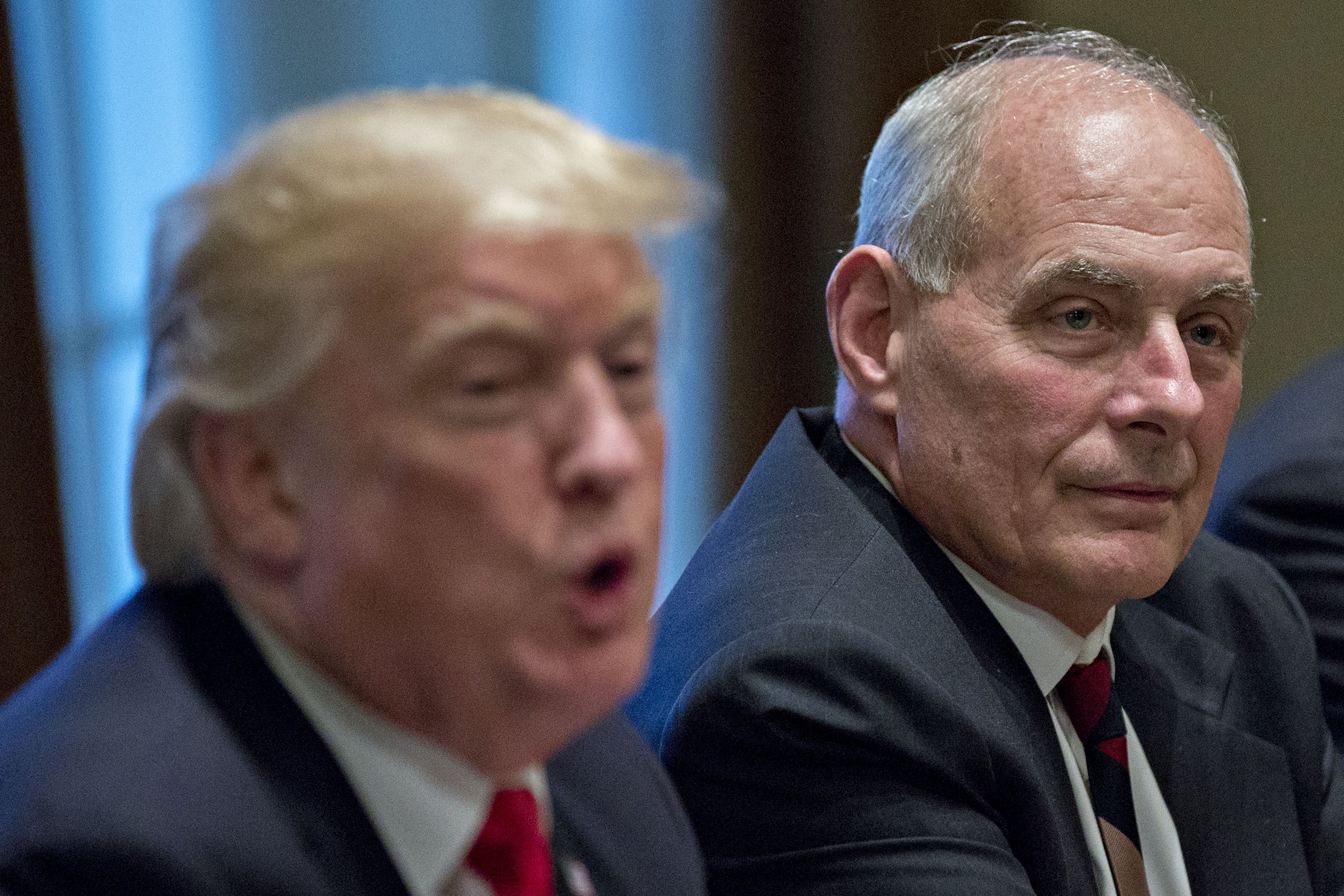 A former Joint Chiefs of Staff chairman has raised concerns about former military officials holding political roles in the Trump administration.
Retired Adm. Mike Mullen, who served under former presidents Barack Obama and George W. Bush, said he believed the military could be undermined by having military officials in political positions: "without being a politician, without running for office."
Name checking retired Gen. John Kelly's White House chief of staff role, Secretary of Defense James Mattis, as well as H.R. McMaster, who was until recently Trump's national security adviser, Mullen suggested the U.S. did not want to have generals in charge rather than politicians.
And despite Mullen saying he had been told by a number of people that they were very comfortable with the role of former generals in Trump's administration, he said: "I don't share that comfort,"
"Jim Mattis, and John Kelly and H.R. McMaster are not politicians, but they're operating in this political world inside the White House," Mullen told CNN in an interview. "It is a tough, difficult, political environment."
"To see John Kelly, and I'll be very specific, politicize, you know, the death of his son to support the political outcome for the president was very, very distressing to me, but speaks to the power of that environment and, quite frankly, to the lack of understanding that any of us in the military have about that environment until we get in it and have to operate in it," he added.
His comments come following the departure of McMaster from the White House and amid rumors that Kelly is on shaky ground with the president and has little influence in the White House—although the president himself took to Twitter to deny this was the case, describing a story on Kelly as a "hit job."
Ex-Joint Chiefs Chair: I'm Extremely Concerned About Generals Serving In Trump Administration | U.S.