Ex-J.P. Morgan Trader Joins Bitcoin Bulls Launching Hedge Funds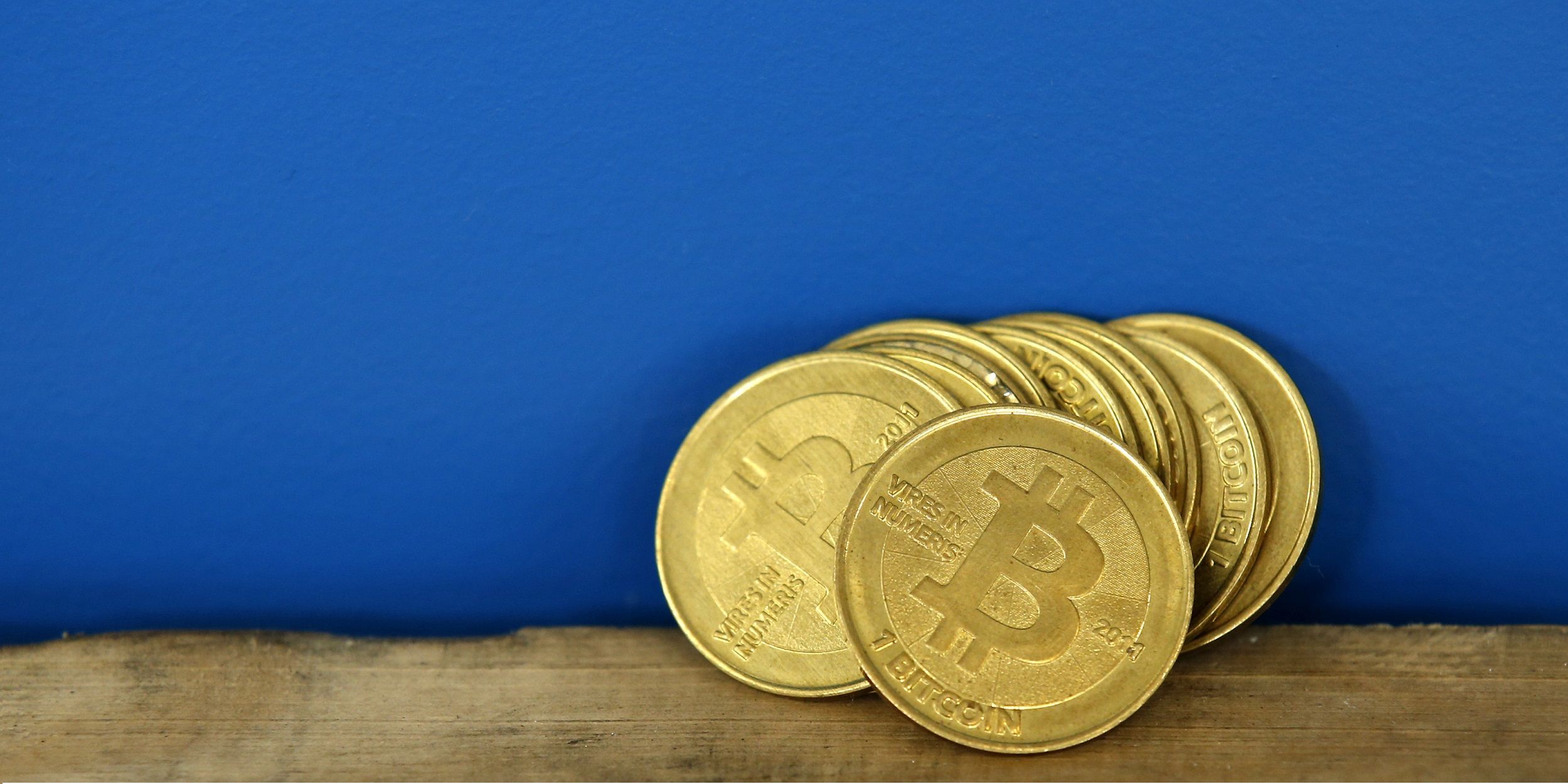 Daniel Masters, a 50-year-old veteran commodities trader, started working for some of the largest companies in the world right out of university, trading in London, New York and Zug, Switzerland, for JPMorgan Chase and Phibro before moving on to the New York Mercantile Exchange, a short walk from Wall Street. By all appearances, it was your standard Wall Street career.
[Related: Inside the World's Top Offshore Tax Shelter]
Then, in 2008, he moved to a tiny island off the coast of France called Jersey, which this week opened its doors to the island's first fully regulated Bitcoin hedge fund—run by none other than Masters himself—as part of a push to create a nascent Silicon Valley in the heart of the English Channel, replete with government-funded entrepreneurial hubs and startup accelerators.
Jersey, a 45-square-mile island that ranks as one of the world's top offshore tax shelters, timed its announcement to coincide with London's CoinSummit, a two-day event for digital currency buffs that ends Friday. The new fund, dubbed Global Advisors Bitcoin Investment Fund—or GABI for short—will launch August 1 and hold Bitcoin denominated in sterling, initially marketing itself to a U.K., European and Middle Eastern clientele, then launching a U.S. companion fund.
The advantage of investing in an offshore Bitcoin fund? "You can buy shares in it and profit off the return on your Bitcoin, and we're not paying taxes," Masters explains. (By this, Masters does not mean investors don't have to pay taxes on Bitcoin returns in their own home jurisdictions -- they do. But investors will benefit from the fact that the Jersey fund can preserve capital via the island's light-touch tax regime, which charges hedge funds less than other jurisdictions.) In late March, the U.S. Internal Revenue Service made it clear for the first time that investors will have to pay taxes on any profits they reap in Bitcoin which would include from offshore hedge funds.
No sooner did word of the offshore Bitcoin fund get out than Reddit spluttered to life, devoting two pages, here and here, to debating whether the virtual currency's baby steps into the institutional investing realm is really good news or bad news for Bitcoin, whose meteoric rise has thus far been mostly successful in eschewing traditional finance.
Masters, co-principal of Global Advisors Jersey Ltd.—which trades up to $2 billion of energy and equities—is the latest of a handful of fund managers trotting out new Bitcoin investment funds in recent months, as investors clamor for innovative ways to skim the froth off the digital currency's impressive, if often unpredictable, price pops and drops and, occasionally, collapses.
Masters—who tells Newsweek he now uses Bitcoin so habitually that "I don't even want to say how much I carry around on my phone, probably too much"—is a long-term Bitcoin bull, dismissing Wall Street contemporaries who shun the currency as unstable and fly by night.
"The way I see it, Bitcoin is just another commodity, like oil," Masters says. "The state of Bitcoin is a lot like the state of the oil market 25 years ago, where you had a lot of these transactions happening merchant to merchant, this product that everyone wanted and could use but whose prices were very, very volatile, very shaky."
He believes Bitcoin's prices will stabilize as the currency and technology mature—similar to what has happened over the past decade with oil—but in the meantime, he estimates the value of Bitcoin could rise to $2,000 or more. "Right now, Bitcoin has about 1,000 percent annualized volatility," he says. "Compare that to oil at 15 to 20 percent and stocks at 10 to 15 percent." In other words, the potential upside, in the eyes of an experienced trader, are too appealing to resist.
While individual Bitcoin users may have differing viewpoints on the desirability of volatility, for the professional investor, whipsawing prices are seen as the perfect condition for making money, notes Gil Luria, an analyst with Wedbush Securities in Los Angeles, who assesses Bitcoin technology as superior in speed and cost to most bank and credit card payment options.
"It's a very interesting alternative asset for investors," he says. "Usually, you see volatility being regarded as a negative, but if you're an institutional investor, it's seen as a good thing, because if you're an astute trader, you can capture the upward price movement and profit off it."
And there's another big selling point, Luria says. "There's no correlation between Bitcoin and the traditional markets, like stocks," so Bitcoin offers investors a way to diversify their portfolios on "what amounts to an individual security that will succeed or fail on its own."
So far, this is shaping up to be the year of the Bitcoin hedge fund, as a smattering of investment managers have launched vehicles for capturing the value of the fledgling currency. In fact, Jean-Marie Mognetti, one of Masters's key partners in the Jersey fund, says, "We started our Bitcoin journey exactly one year ago, when we discovered Bitcoin during a U.S. trip. Back in Jersey, we started trading Bitcoin in our personal accounts." As their interest grew, says Mognetti, who is French, "we saw an unexploited opportunity and realized the need for an investment vehicle with a clear framework that could make investors feel confident in this new, yet-to-be-defined asset class."
This spring, New York-based Fortress Investment Group LLC, which took a multimillion-dollar bath on Bitcoin investments last year, teamed up with San Francisco hedge fund Pantera Capital to create a fund that would allow it and other early adopters of Bitcoin to manage their investments as minority equity partners, with Pantera as the controlling party.
Pantera, which has about $200 million under management, now invests solely in Bitcoin and digital currency ventures. In May, New York's Coin Capital Management LLC launched Coin Capital Partners LP, an investment vehicle for hedge funds wishing to test-drive a Bitcoin buy-and-hold strategy like that of Masters.
While Bitcoin's appeal to venture capitalists—particularly on the West Coast—is well known, other types of investment opportunities, not just for professionals but also the general public, are cropping up. Just this week, the Winklevoss twins, Cameron and Tyler—best known for their legal skirmishes with Facebook co-founder Mark Zuckerberg—filed a statement with the Securities and Exchange Commission stating they will launch a publicly traded Bitcoin exchange-traded fund on the Nasdaq under the trading symbol COIN.
But the Winklevoss brothers may be beaten to the punch (again), if New York-based SecondMarket Inc., a trading platform for nonpublic companies, has its way. The company, which opened a trust to wealthy investors for placing bets on Bitcoin, has stated it will extend its Bitcoin fund to include members of the public later this year.
The biggest challenge in all these endeavors, says Luria, is that while Bitcoin is demonstrably cheaper and faster than other payment processors like PayPal, Visa and Mastercard (all of which he has compared with Bitcoin), the security of Bitcoins remains a rather risky enterprise.
Speaking from CoinSummit in London, Simon Hamblin, CEO of Netagio, a year-old U.K. company that specializes in secure Bitcoin storage and is a custodian for the Bitcoin fund being launched by Masters, says any fund must take numerous precautions to guard against the loss of Bitcoins. "We keep our Bitcoin in cold storage, in different forms both physical and media, and always keep it offline, heavily encrypted and in multiple locations," he told Newsweek.
One major difficulty is getting a third-party provider to insure the Bitcoins. "That is still something that's developing under the U.K. rules but may be addressed soon," says Hamblin, who is in regular contact with regulators.
Wedbush Securities' Luria says the same is true for the U.S., even though funds are moving forward with buying, holding and storing Bitcoins, regardless of some of the risks still involved.
"I expect a lot of these alternative investments will soon breed a number of different services, such as insurance and storage, with the increase of people carrying Bitcoin wallets and merchants taking more Bitcoin," he says. "How that will work, however, is not completely clear."
This week, Netagio, based in the Isle of Man—a Crown dependency, like Jersey—announced the debut of a London-based Bitcoin exchange that will allow individuals to trade Bitcoin against the British pound and gold. Netagio spun off this spring from Jersey's GoldMoney Network Ltd., which stores $1.4 billion of metals in five undisclosed locations for clients across Europe.
Hamblin, who says he stumbled into finance from a more technical field, sees Bitcoin as the "perfect merger between technology and finance."
In the wake of the abrupt implosion earlier this year of Tokyo-based Bitcoin exchange Mt. Gox (said to have resulted in the loss or theft of 850,000 Bitcoins), a telecommunications company, Perseus Telecom, and Bitcoin-trading platform Atlas ATS launched a high-speed global trading platform in March for digital currencies, with outposts in the U.S., Hong Kong and Singapore.
SecondMarket also has announced plans to open a Bitcoin exchange in New York.
Masters, the former spouse of another commodities kingpin—JPMorgan Chase's recently departed global head of commodities, Blythe Masters—says the Jersey Bitcoin fund will target up to $200 million in Bitcoin investments in the first six months to a year and ramp up from there. The fund went through a yearlong approval process via the island's regulator, the Jersey Financial Services Commission, which offers a more streamlined process than New York and London do, Masters says. He adds, "In Jersey, you have one person playing sheriff instead of a dozen." That is not to say it was easy, says Mognetti, who recalls: "Our first meeting with the Jersey financial regulator was not very encouraging," but "the obstacles motivated us."
Masters reckons this is just the beginning for many applications of the technology that underpins Bitcoin, including instantaneous payments for everything from coffee to cars.
"Imagine being able to walk into a car dealership, scan your phone over the price tag of the vehicle you want, and, in an instant, you've paid, you've updated your car's ownership information, insurance, vehicle registration," Masters says. "You jump in the car, you drive off, you never have to speak to a single person." Because a Bitcoin wallet can be attached to inanimate objects, as well as carried on phones, the possibilities are endless, he says.
"Finance is one of the few industries that is still in need of a disruption," he told Newsweek.
"Despite all the advances in technology we've seen over the last couple decades, we basically have had no change to the way we bank or do transactions. It's the same thing, only they've put it online. If I want to wire money from London to Beijing, I still get charged an outrageous amount of money for it, and it takes days. Meanwhile, where the f*** is my money?"
(This story has been updated with additional clarification on the tax situation and further quotes from sources.)