Malaysia: Ex-PM Najib Razak Arrested Over 1MDB Scandal, Authorities Say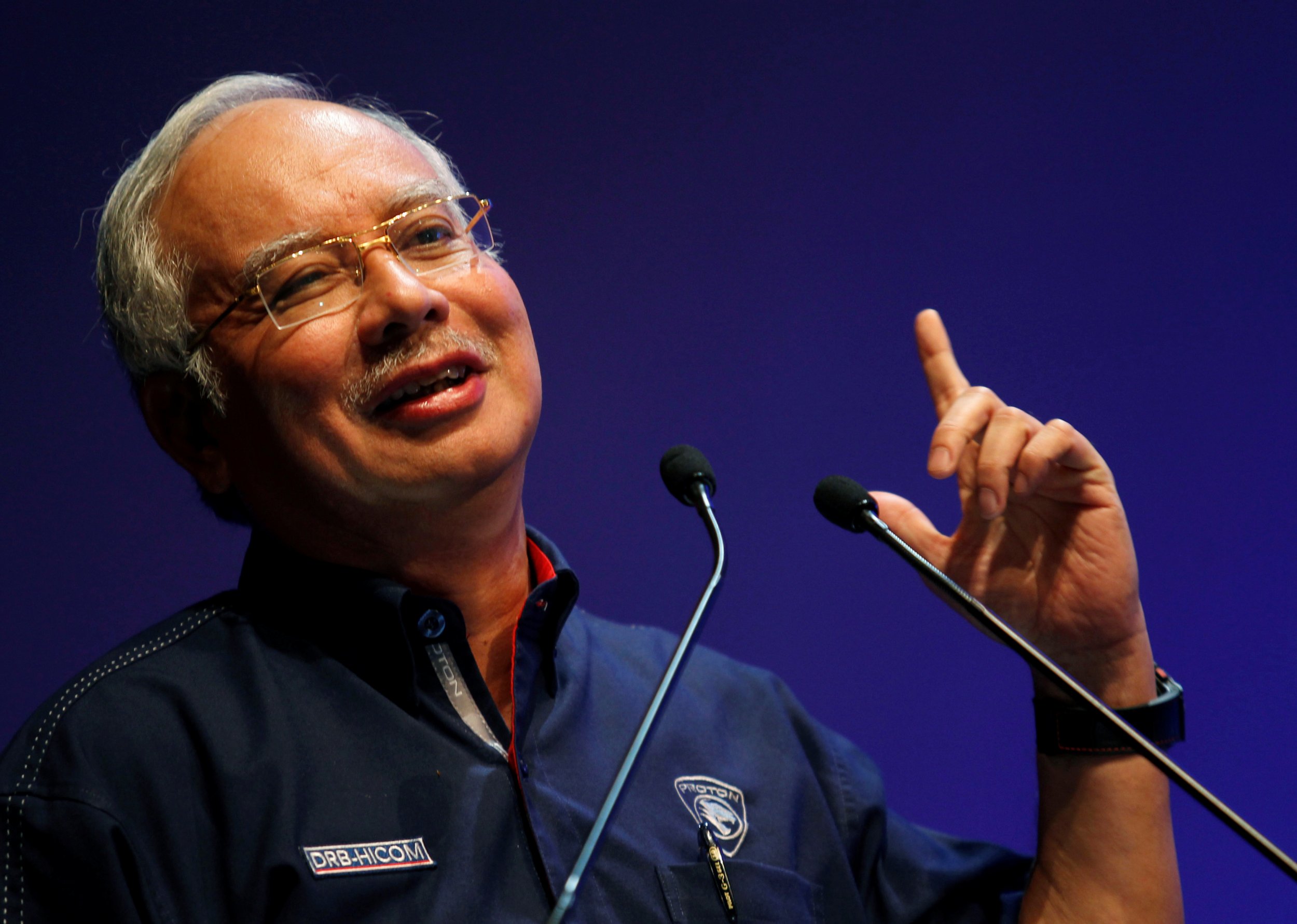 The former Malaysian prime minister Najib Razak has been arrested at his home in Kuala Lumpur by anti-corruption officers. His family lawyer told Channel News Asia that he may be charged on Wednesday.
The arrest follows a remarkable fall from grace over the last couple of months.
He was expected to easily secure a third term as prime minister on May 9. But Malaysians who had tired of corruption and money laundering claims against him, delivered him a shock defeat.
The 92-year-old Mohathir Mohamad, who was elected instead, reopened an investigation that had been stifled under Najib's rule. It centered on the state-run fund 1MDB, from which Najib and his associates are accused of stealing up to $4.5 billion.
Several countries including the U.S. and France are investigating the claims and police officers descended on six properties linked to him and his wife Rosmah Mansor where hundreds of millions of dollars in cash and jewelry were seized.
Najib denies any wrongdoing and says the case being pursued against him is politically motivated.
Earlier on Tuesday, Najib's stepson, Riza Azziz, was questioned by the Malaysian Anti-Corruption Commission (MACC)
U.S. investigators say Riza's company, Red Granite Pictures Inc, used money stolen from 1MDB to finance films including The Wolf of Wall Street.
In a Facebook post, Najib said last month that there was no proof of the allegations made against him.
"Mahathir has admitted that (his party, Pakatan Harapan) PH made all sorts of allegations against me without solid evidence.
"It also proves the charge sheet which was supposedly prepared in 2015 is false and was part of a conspiracy to use certain people in the administration to overthrow me," he wrote.
Zeger van der Wal, associate Professor at the Lee Kuan Yew School of Public Policy, Singapore, told Newsweek that any legal case may be a long, drawn out affair.
"In the short run they (the government) will try to find a way to resolve the issues, see if they can get their money back. But if this drags on court for years to come, probably they will focus elsewhere.
"There is quite a bit of momentum to pursue legal investigations against the former prime minister. On the other hand, it seems he still has a pretty powerful network of friends and mostly businesses surrounding him," he added.
The Malaysian lawyer S.N. Nair said it looked like Najib had wanted to take his defense to the public to pre-empt charges against him.
"His willingness to go to the media reveals that he wants to absolve himself," he told the publication Free Malaysia Today.