Ex-Mayor Issued Eviction Notice After Fighting Against Rent Hikes from Landlord
Former Portland, Maine, mayor Ethan Strimling claims the eviction he received from his landlord was in retaliation for forming a tenant's union and fighting illegal rent increases.
According to the Associated Press, Strimling, who was Portland mayor from 2015 to 2019, resided in Trelawney Building at 655 Congress Street. He received an eviction notice from Geoffrey Rice at the end of August, which stated he needed to be out of his apartment by December 1, according to the Bangor Daily News.
"This is a clear case of retaliation in an attempt to break the Trelawney Tenants Union," Strimling said to the Associated Press.
Portland officials discovered Rice illegally raised the rent last summer, which violated the rent control ordinance, according to documents. Rice gave notice to 12 people in the last two years. Some of the evictions were due to nonpayment of rent or lease violations; however, Strimling's eviction notice appears to be the only one without cause that is moving forward.
While landlords do not need to give a reason for eviction, it is illegal to give an eviction due to retaliation or complaints from renters concerning code violations.
During Strimling's mayoral run, he pushed for greater protections for renters being "squeezed by city's red-hot housing market," according to Bangor Daily News.
A rent control ordinance was passed in 2020, which was backed by Strimling. The ordinance made a cap amount by which the landlord could raise the rent and exceptions to the cap must be approved by a city panel.
Rice refunded the tenants who faced the illegal rent increase; however, he continued seeking legal processes to force Strimling out of the apartment.
Strimling's case could be the first time a member of a tenant's union claims the eviction is due to retaliation. A trial date is scheduled for February 10 in front of Portland's District Court. Bangor Daily News reports that Strimling is represented by attorney Scott Dolan.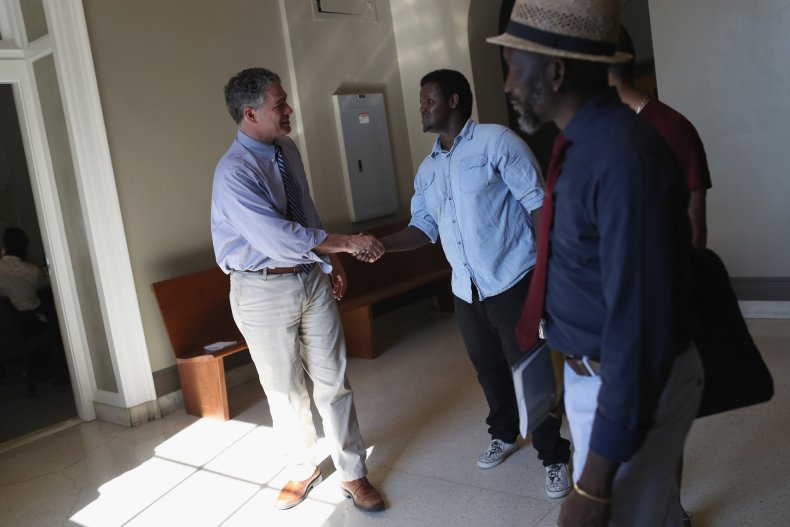 "When this case goes to trial, we expect the judge will find that Mr. Rice is trying to evict Mr. Strimling in unlawful retaliation for his involvement in the Trelawney Tenant's Union and for filing complaints to the city," Dolan said.
The eviction comes nearly a year after renters organized into unions during the pandemic to combat a new law that intensified Portland's housing crunch.
"Mr. Rice is trying to break the Trelawny Tenants Union and intimidate its members by attempting to evict former Mayor Ethan Strimling," Dolan said in a statement to the Press Herald.
Neither Rice nor his attorney responded to calls from The Associated Press seeking comment.