Ex-MI6 Chief Says Britain Safer From Attacks If It Rejects Brexit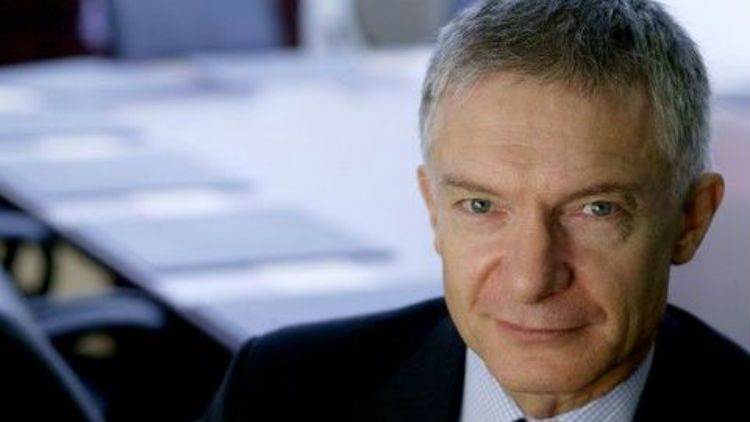 Britain would be safer from the threat of extremist attacks, such as the ones witnessed in Paris and Brussels, if it votes to remain in the European Union, says the former director of global counter-extremism for the MI6 foreign intelligence service.
Writing in Newsweek, Richard Barrett, also the former coordinator of the U.N. al-Qaeda-Taliban monitoring team from 2004 to 2013 and current senior vice-president of the New York-based security consultancy The Soufan Group, says that an "outbreak of Trumpism" in the country will do nothing to ensure Britain's security.
"A surprising outbreak of Trumpism in the United Kingdom, encouraged by the debate on Brexit, has done nothing to help our security. It is of more value to the terrorists than to those who oppose them," he writes.
Barrett says that the pro-exit argument that Britain would have more control over its borders "holds little water" as U.K. borders are stronger within the EU than they would be outside of the union.
"There is no requirement for the U.K. to join the Schengen Area, and the country benefits from having border controls in EU partner countries, such as France and Belgium, in addition to those at all ports of entry in the U.K.," he writes.
"In any case, tighter border controls would not make a difference unless the authorities already knew which returning British citizens or foreign visitors posed a security threat," he writes. "This would seem to argue for closer cooperation with our partners rather than a retreat into a Little England shell."
The remarks, which come one week after the Brussels attacks, are opposed to those of former MI6 head Richard Dearlove and highlight the divide among Britain's security elite as to whether the country's security will be bolstered by an 'In' or 'Out' vote in the June 23 referendum on EU membership.
Writing in Prospect Magazine last week, the former MI6 leader said that Britain would be safer it if voted to leave the EU as it would hold greater control over its immigration policy. "Whether one is an enthusiastic European or not, the truth about Brexit from a national security perspective is that the cost to Britain would be low," he wrote.
Barrett's comments align with those of Europol director Rob Wainwright, who on Thursday said it would be a "serious miscalculation" to put an end to security cooperation with other EU member states. He countered Dearlove's statement that likened European intelligence agencies to "colanders" by claiming that British authorities "see the benefits every day" of working closely with cross-border agencies.
The triple suicide bombing in Brussels that left 35 people dead at the Belgian capital's airport and one of its metro stations has widened the debate between 'Exit' and 'Remain' campaigners, with the former arguing that ease of movement in the bloc has played into the hands of extremists.
Barrett, the MI6 counter-extremism chief before and after the 9/11 attacks, says that the French are a "vital ally" to Britain and that working closely with its counterparts across the Channel will help to prevent attacks on British soil. He notes that the majority of the plotters in recent attacks have been Francophone, as demonstrated by the Brussels network linked to Salah Abdeslam and Abdelhamid Abaaoud, both of Moroccan descent.
Continuing, Barrett rails against "building walls to divide nations" and policing Muslim communities as improper reactions to extremist attacks, calling such policies the "insincere convention of election cycles."
He says commentators have it wrong when suggesting that the EU provides too many rights to the individual and makes the work of intelligence services more difficult. "A reduction in individual rights is surely the worst response to terrorism. Freedom of expression and the rights of the individual before the law are fundamental to our society," he writes.
"They—like a united Europe—are testament to our social resilience and political evolution through the many years of strife and misrule that have occurred all too frequently in our collective history," he adds. "These are achievements that we should be loath to discard, especially in the face of a threat that is exaggerated by its horror and unpredictability, but is hardly existential."