Ex-Michigan House Speaker Accused of Sexually Assaulting Teen, Who Is Now His Sister-in-Law
Former Michigan House Speaker Lee Chatfield has had a criminal complaint filed against him by his sister-in-law alleging that he sexually abused her over the course of more than a decade.
In the complaint, news of which was first reported on Thursday, the woman, now 27, alleges that she had first been molested by Chatfield, 33, as a 15-year-old when she began attending a church and accompanying school run by Chatfield's father, Rusty.
Details of the sexual assault allegations were not disclosed. Additionally, the accuser has not been publicly identified, so it is unclear to which one of Chatfield's six siblings she is married.
Chatfield was a teacher at the school as well as being the men's soccer coach and athletic director, according to his biography on the Michigan House website. He continued in these positions until 2014, at which point he left to run for a seat in the Michigan House.
Despite ending his roles at the school, though, the abuse reportedly continued through July 2021, James White, an attorney for the woman, alleged in a statement.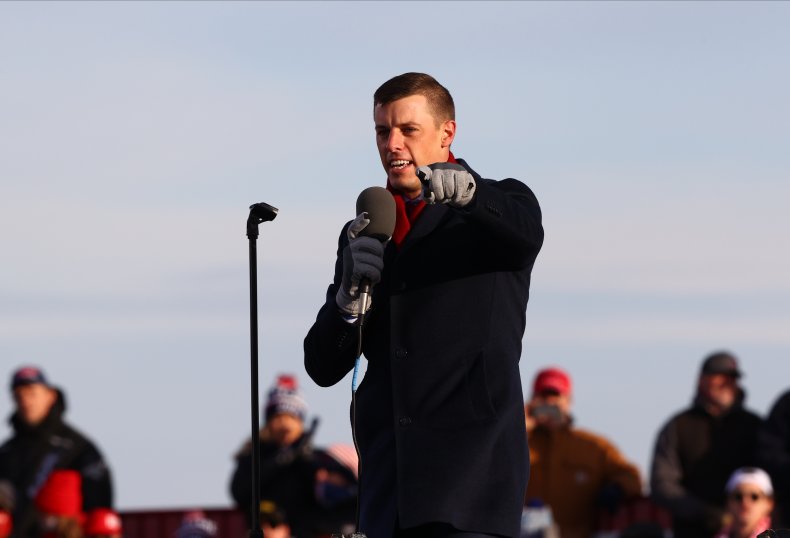 White, who has represented a number of women in high-profile sexual assault cases, including the infamous Larry Nassar lawsuits at Michigan State University, added that his office was "conducting an aggressive, independent investigation."
"We are very confident that between Michigan State Police and our independent investigation, he's going to be held accountable," White said of Chatfield. "This young woman is extremely terrified of what's coming forward for her as far as how the ex-speaker is going to respond. We're wrapping our arms around her to make sure she has tools to deal with this."
The Michigan State Police took over the investigation into the allegations after the complaint was transferred to them by the Lansing Police Department, where the complaint was originally filed.
This is not the first time that Chatfield has been mired in legal issues.
In 2018, he was arrested at the Pellston Regional Airport in Northern Michigan in an attempt to carry a loaded firearm onto an airplane. Chatfield claimed that the incident was inadvertent, and was not criminally charged, although he was forced to pay a $1,960 fine.
Chatfield was first elected to the Michigan House of Representatives in 2014 as a member of the Republican Party. He became speaker pro tempore in 2017, and became the youngest speaker of the House in Michigan history in 2019.
His time in the House came to an end after 2020, and he then briefly became the CEO of Southwest Michigan First, an economic development group. However, Chatfield was soon forced to resign in February 2021 amid controversy over anti-LBGTQ statements he had made while in office.
In a letter written upon his resignation, Chatfield stated that Southwest Michigan First should be led by "someone with a blank political slate that won't bring about the division that I've unfortunately caused."
Newsweek has reached out to Chatfield for comment.