Ex-Model Fugitive Sends A Picture To Replace The Unflattering Police Mugshot
A man was unhappy with the mugshot police provided to the media after he failed to appear in court, so he sent them a selfie.
Stephen Murphy, 33, of Boston, Lincolnshire, England, was expected to face criminal damage charges in court July 9, but he didn't show up. Lincolnshire police released his mugshot to the media — but the photograph wasn't taken from a flattering-enough angle for the former model.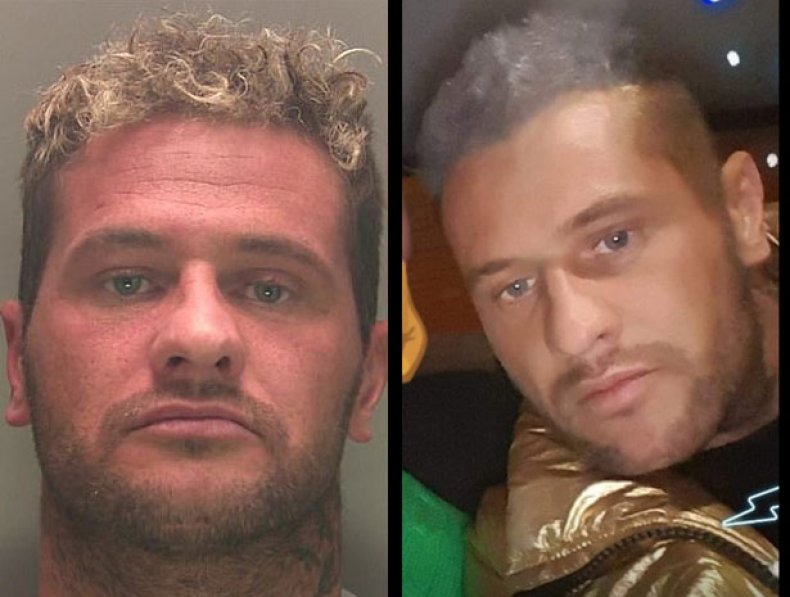 When the Lincolnshire Reporter posted a brief article about the case, a man claiming to be Murphy posted a comment, reading "And if you get my name right and don't put the worse picture of me on these. Not [one from] when I been up for 3 days then in [the] Boston cop shop for 2 [days]... Post this. Better for you." Murphy then allegedly posted a more attractive-looking selfie.
He posted again on the article shortly after, appearing to taunt the police. In the post, he claimed to be throwing stones at windows, ending his comment with "It's middle of the summer, you idiot. You think I want to be in prison? Catch me if you can."
Murphy, a former model who previously won the Mr. Boston competition, posts to Facebook under the name Jr V Murphy. The account appears to be genuine, with posts dating back to 2017. Prior to July 9, his Facebook profile looks like many others, with loads of selfies and memes.
But after Murphy's story hit the newspapers, Murphy made several posts antagonizing the police. One is a video of Murphy air boxing, with a caption joking that "they might put a most wanted post out for a speeding ticket."
Murphy has also mocked the Lincolnshire Reporter, the paper that first posted his mugshot. He posted screenshots of a conversation with Connor Creaghan, a reporter for the paper, where Murphy claimed to be above the law.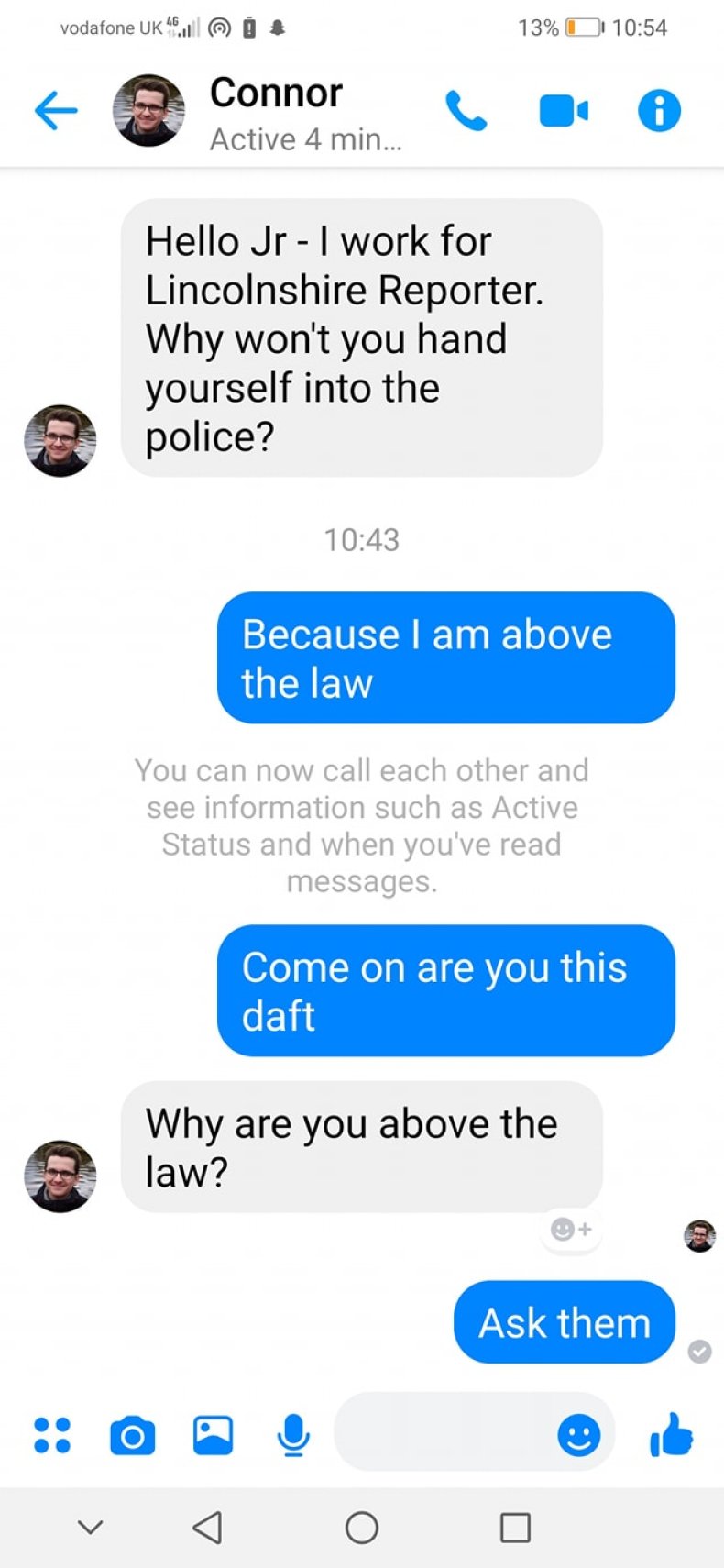 Lincolnshire police are aware of Murphy's posts. Chief Inspector Jim Trafford told the Evening Standard, "We are aware of some social media posts from a person claiming to be wanted man Stephen Murphy. I would urge anyone who knows of Mr. Murphy's whereabouts to inform us as soon as possible, as he failed to appear at Boston Magistrates' Court on July 9 to answer charges of criminal damage. Failure to appear at court is a serious offense."
"Should Mr. Murphy himself wish to come forward and attend Boston Police Station, we will be more than happy to speak to him," Trafford added.
According to Murphy, he was given a three-and-a-half-month sentence in his absence for the criminal damage charges.