EX-NBA Player Eric Murdock Accuses White United Airlines Flight Attendant of Race-Baiting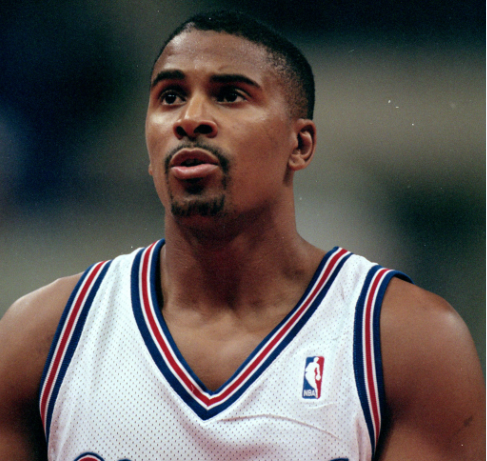 A former NBA player filed a lawsuit against United Airlines for $10 million, accusing a flight attendant of "race-baiting."
According to the lawsuit filed in New York Eastern District Court, the incident unfolded on July 13 on United Airlines Flight 1537 from Las Vegas to Newark Liberty International Airport in New Jersey.
Murdock, who is black, asked a flight attendant whether he could move to an empty emergency exit row seat behind him to sit alongside his son, who was seated in a different row.
According to court documents, the flight attendant, who was white, told Murdock the seat he was looking to move to came with a premium price, although she did not specify how much.
A passenger who was about to claim the seat offered to swap with Murdock, who had played with seven different teams across his nine seasons in the NBA, before takeoff. The former first-round pick of the 1991 draft accepted the offer, but the flight attendant did not and instructed him to return to his seat and keep the row empty.
About a half-hour later, a white woman was allowed to sit in the row Murdock was told had to remain empty. As reported by USA Today, court filings show Brenda Williams, a black woman, had asked the flight attendant to explain her behavior toward Murdock.
Williams did not know Murdock at the time but is now a co-plaintiff in the lawsuit, which alleged the flight attendant shouted at her and tried to take her phone away while Williams was attempting to record the incident.
The lawsuit described the flight attendant as "rude and dismissive."
Murdock eventually returned to his assigned seat, but another controversy arose when the cabin crew began to serve drinks. According to the court filing, the flight attendant reportedly asked Murdock whether he was "going to boycott" drinks when she approached him.
The 50-year-old "did not respond to the obvious race baiting," according to the lawsuit.
Once the flight landed in New Jersey, both Williams and the former Providence point guard were escorted off the plane by security and were subsequently questioned by Transportation Security Administration officials.
Both were allowed to leave without charges but Murdock and Williams claim the "unjustifiable" removal from the aircraft was humiliating, particularly as it happened in front of some of Murdock's current colleagues.
A spokesman for United Airlines said the company had a strict zero tolerance policy on discrimination and was already looking into the allegations.