Ex-Ole Miss Student Indicted for 'Racial Hate Crime'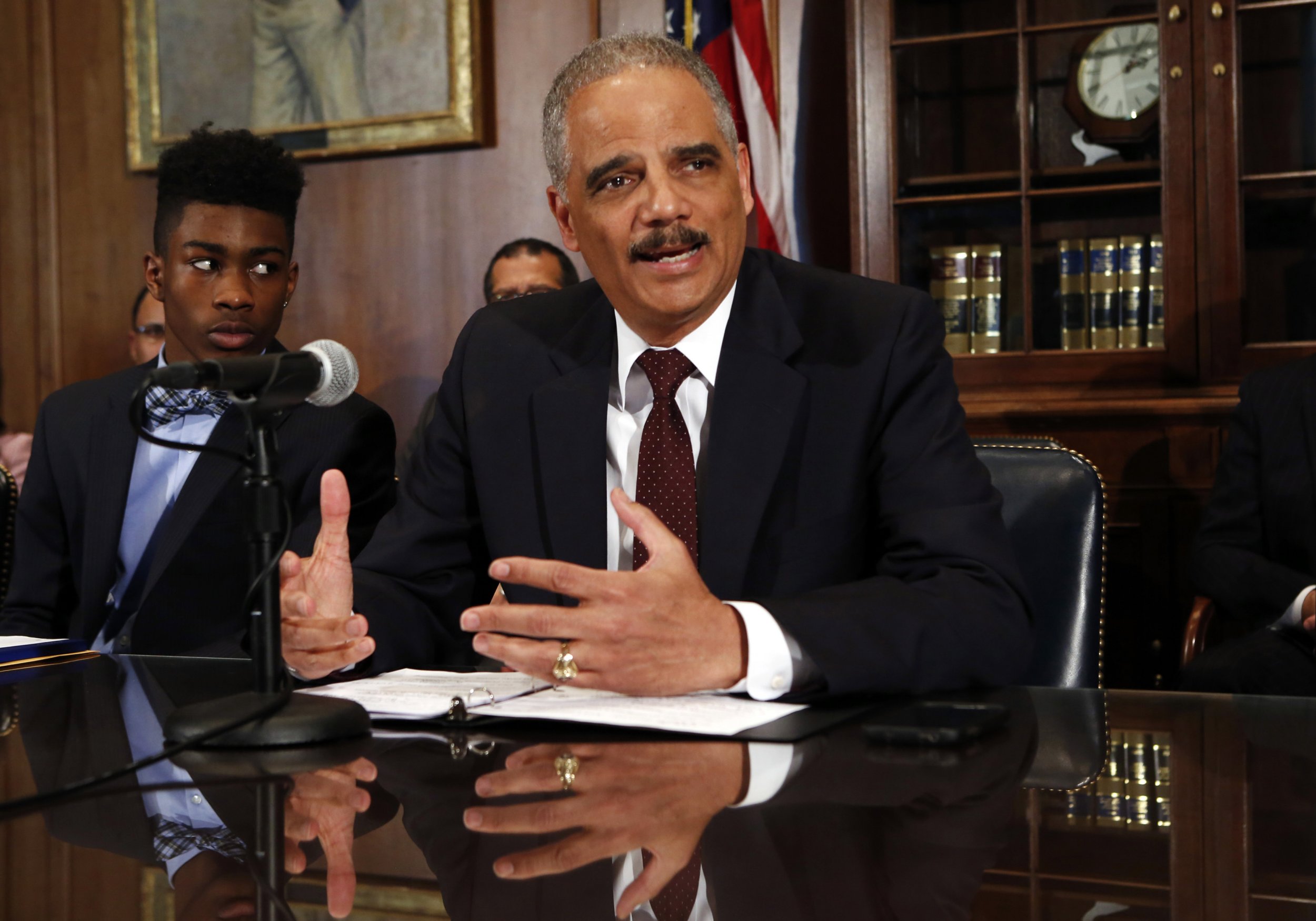 A former student of the University of Mississippi, Graeme Phillip Harris, has been indicted for allegedly hanging a noose around the neck of a statue of James Meredith, the Southern university's first black student, as well as displaying a Confederate flag in February of last year.
A grand jury indicted Harris on Friday on civil rights charges, according to the Department of Justice. He was charged with conspiracy to violate civil rights in a "flagrant" move to intimidate students of color. Mississippi's NAACP branch has called the actions a "racial hate crime."
Harris withdrew from the university last spring following the incident, according to NBC. He may not have been the only one involved: Three members of the university's Sigma Phi Epsilon fraternity are believed to have been accomplices in the demonstration of hate. The Washington Post reports that while their names haven't been disclosed, all three were expelled and the national fraternity chapter was suspended.
The FBI and the University of Mississippi are continuing the investigation, while the Department of Justice's civil rights branch will be prosecuting those involved.
The statue of Meredith has stood in the center of campus for almost 10 years, according to the Post. Meredith first enrolled at Ole Miss in 1962, just after the university was desegregated. He wrote in a 2012 book that he selected the university specifically because, at the time, it reigned as "the holiest temple of white supremacy in America."
Immediately following his enrollment, racially fueled riots and protests over the decision left more than 200 people injured in the state, and more than 3,000 soldiers had to be deployed to assuage the violence on campus, reports the Huffington Post.
In a statement, U.S. Attorney General Eric Holder said: "This shameful and ignorant act is an insult to all Americans and a violation of our most strongly-held values."