Ex-Peruvian President Sought in Graft Probe's Whereabouts Unknown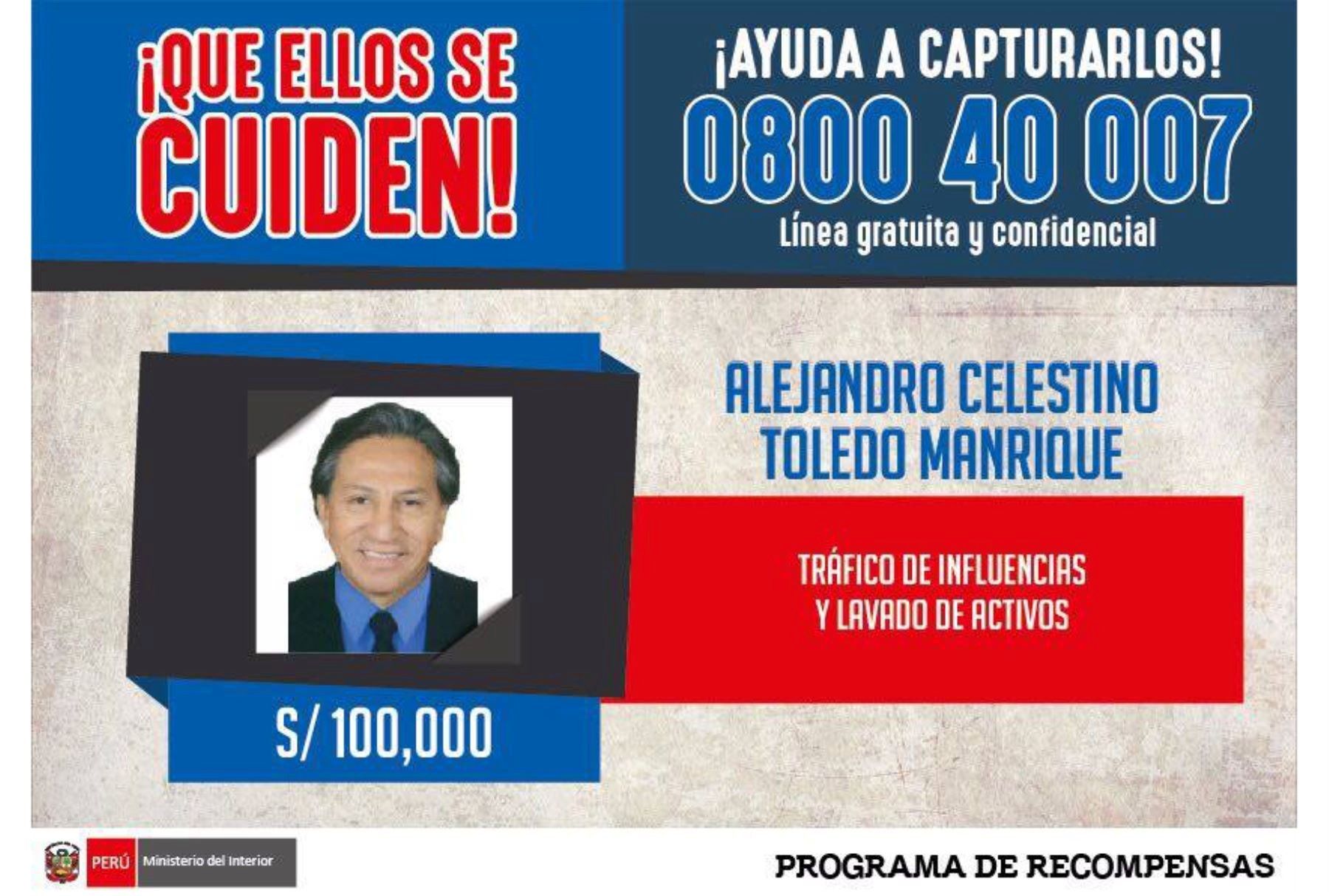 Peru's Interior Minister Carlos Basombrio said it was unclear where the country's fugitive former president Alejandro Toledo was on Sunday after the government's bid to capture him hit a legal obstacle in the United States.
The United States told Peru that there did not appear to be sufficient probable cause to merit detaining Toledo and asked the Andean country to refile its request, Basombrio said by phone.
Toledo did not board a flight he had booked from San Francisco, California, to Israel late on Saturday, said a source in the attorney general's office who was not authorized to comment. Peru has an extradition treaty with the United States but does not have one with Israel, which said Sunday that it would not allow Toledo to enter the country.
Toledo, once an anti-graft crusader who governed Peru from 2001-2006, is wanted in connection with a far-reaching corruption inquiry, but he has repeatedly denied wrongdoing and has yet to be charged with, or convicted of, any crimes.
Prosecutors allege Toledo took $20 million in bribes from Brazilian builder Odebrecht, citing testimony from a former Odebrecht executive and bank transfers of some $10 million from the company to accounts controlled by a friend of Toledo.
"It's hard for us to understand what additional indications are needed ... we find what's been uncovered thus far unsettling," Basombrio said, adding that the United States had signaled its "greatest willingness" to help find Toledo.
The U.S. Department of Justice declined to comment.
The disagreement threatens to strain tensions between the administration of new U.S. President Donald Trump and Peru, a traditional ally in South America and one of the world's biggest producers of cocaine.
A U.S. State Department spokesperson said Friday that the United States collaborates closely with Peru and that the two have a strong law enforcement and security relationship.
A Peruvian judge issued an international arrest warrant for Toledo Thursday and said he must spend 18 months in jail while influence peddling and money laundering charges are prepared. Toledo's attorney has slammed the "preventive prison" order as a hallmark of autocratic regimes. He did not respond to requests for comment on Sunday.
Peru frequently jails suspected criminals for extended periods to keep them from fleeing or obstructing investigations, a practice criticized by some as a violation of due process.
Toledo was last believed to be at Stanford University on Saturday, Basombrio said.