Ex-Politician Who Wanted To Legalize Child Porn Charged With Kidnapping
Nathan Daniel Larson, a former politician who has run for public office in Virginia, has been arrested after allegedly grooming a 12-year-old girl in California and convincing her to join him in Virginia, according to police.
The girl, whose identity has not been revealed by the Fresno County Sheriff's Office, was reported missing on Monday. According to police, the girl met Larson, 40, via social media in October. Between October and December, police say Larson groomed the girl and convinced her to send him pornographic images of herself.
Larson also allegedly coerced her into flying across the country to come to his home in Virginia. Larson flew to Fresno to meet up with the girl at her home, and convinced her to leave her house at about 2 a.m. on Monday, police say.
From there, the two used a ride-sharing app to take a trip to the Fresno Airport, with the girl wearing a long wig. Larson allegedly told the girl to pretend she was disabled and mute so she wouldn't have to speak with anyone at the airport. Larson and the girl boarded a flight to Washington, D.C.
Working with Fresno Airport Police and Homeland Security Investigations (HSI), police discovered the flight had a layover in Denver, Colorado. Denver Police and the FBI found Larson at the airport and rescued the girl. She was returned home to her family in Fresno later Monday night, the Fresno County Sheriff's Office said.
Larson was charged with a misdemeanor charge of harboring a minor in Denver County, but faces extradition to Fresno County, where he is expected to be charged with kidnapping, child abduction, meeting a child for the intention of sex and soliciting child pornography from a minor. Larson faces life in prison for these charges. His court date is scheduled for December 24.
On December 17, detectives from the Fauquier County, Virginia Sheriff's office, as well as agents from HSI and the Northern Virginia/District of Columbia Internet Crimes Against Children Task Force obtained a search warrant of Larson's home. Police seized electronic devices, however, while they were at the house, Larson's father, Arthur Larson, 69, allegedly assaulted a HSI agent. Arthur Larson was arrested and charged with assault and battery. He was released from jail after posting bond.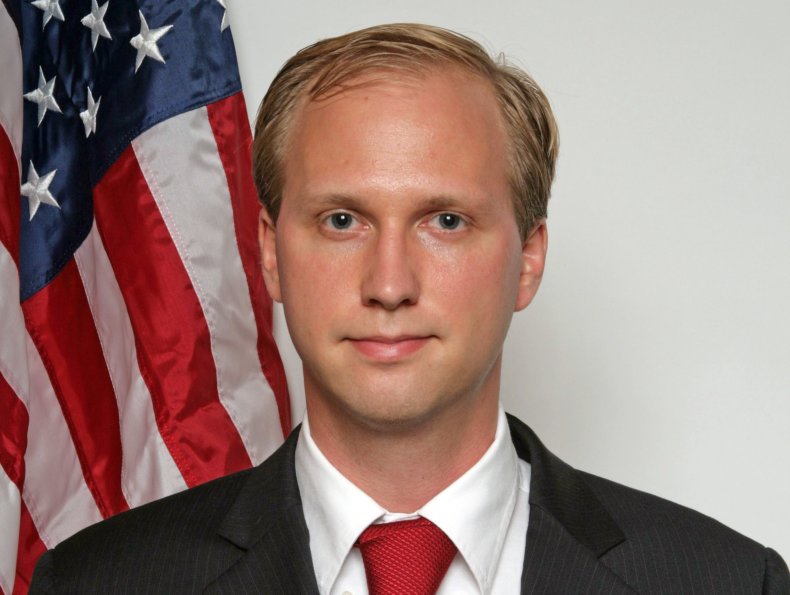 Before his arrest, Larson had run three times for public office in Virginia. In 2008, he ran to represent Virginia's 1st Congressional District in the U.S. House of Representatives, receiving 1.46 percent of the vote. He ran again in 2017 to represent the 31st District in Virginia's House of Delegates, and received 1.68 percent of the vote. His final run was for the 10th District in the U.S. House, but withdrew prior to the election.
He described his platform as "anti-feminist," with promises to legalize child pornography and polygyny, abolishing the state's Child Protective Services department and discouraging women to go to college, according to the Fauquier Times. He also wanted to legalize incestuous marriage and repeal the 19th Amendment which grants women the right to vote, according to The Washington Post.
In his 2018 political manifesto, which has since been taken down, Larson said, "We need to switch to a system that classifies women as property, initially of their fathers and later of their husbands," according to HuffPost. In addition, Larson also identifies himself as a white supremacist, promising to "restore... benevolent white supremacy," and calling Adolf Hitler a "white supremacist hero." His manifesto also said it was unfair for "incels," or involuntary celibates, to be "forced to pay taxes for schools, welfare, and other support for other men's children."
Larson's other online postings on now-defunct sites "suiped.com" and "incelocalypse.today" endorsed the rape and sexual abuse of children.
"Why doesn't every pedo just focus on making money so they can get a pedo-wife and then either impregnate her with some f*cktoys or adopt some f*cktoys?" he wrote in posts discovered by HuffPost in 2018. "That would accommodate both those who are and aren't into incest. And of course, the adoption process lets you pick a boy or a girl."
In 2009, Larson was convicted of threatening to kill then-President George W. Bush. In December 2008, he emailed the U.S. Secret Service, "I am writing to inform you that in the near future, I will kill the president of the United States of America," according to the Fauquier Times. He was sentenced to 16 months in federal prison and three years of supervised release.