Ex-Putin Adviser Denies Putin's 'Losing His Mind,' Sees One Way to Stop Him
Russian President Vladimir Putin's attack on Ukraine has raised questions from some about his mental state, but a man who advised the Russian president for five years believes Putin's just as "calculated" as ever.
Western countries have put multiple sanctions on Russia in an effort to stop Putin's brutal attacks on Ukraine, but have had no success deterring the invasion. As Russia continues to advance through parts of Ukraine, the U.S. intelligence community has reportedly prioritized evaluating Putin's state of mind, according to CNN.
However, Andrei Illarionov, who served as an economic adviser to Putin from 2000 to 2005, has said he does not think that Putin's behavior is demonstrating that he's "losing his mind."
He told Newsmax's Sean Spicer and Lyndsay Keith on Thursday that Putin is very "concentrated," "calculated" and "persistent."
"He knows what he wants and is trying to implement policy to achieve his goals," he said, adding that he believed sanctions aren't an effective means of stopping the Russian president's attacks.
"The only thing that can really stop Putin in Ukraine and in Europe, is resistance. Resistance that is being produced by the Ukrainian military, while all Ukrainian people that heroically resisting these aggressions."
Some have rationalized the incessant attacks on Ukraine and the threats of nuclear war to the belief that Putin at least partially "lost his mind." A French presidential source told CNN that French President Emmanuel Macron thought Putin was "stiffer and more isolated" at a recent meeting than he's been in the past and former Secretary of State Condoleeza Rice expressed similar concerns.
"This is a different Putin," Rice recently told Fox News. "He was always calculating and cold but this is different. He seems erratic."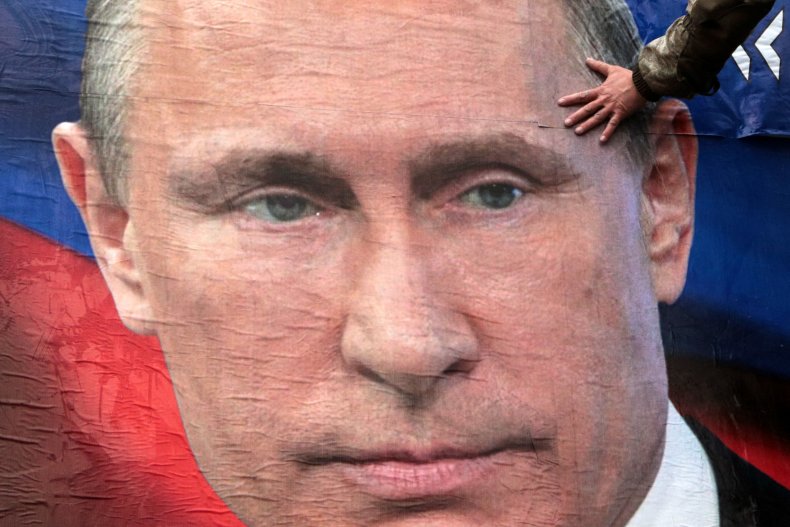 Former Secretary of Defense Robert Gates told CNN it seemed like Putin has "gone off the rails."
Despite Putin's seemingly erratic behavior, Illarionov denied he's a different person than he once was. The former Putin advisor added that the Russian president is "very, very persistent in getting what he wants." He called intelligence suggesting Putin's mental state was in decline a "clear distraction."
A little over a week after Putin sent troops into Ukraine, more than 2,000 Ukrainian civilians have been killed, according to the Ukrainian government. The Russian Defense Ministry announced on Wednesday that almost 500 Russian troops have died and more than 1,500 were injured.
While the Ukrainians have mounted a fierce defense against Russian forces, President Volodymyr Zelensky continues to plead with the west for more help. However, his pleas for NATO to close the airspace over Ukraine were rejected, a move that gives Russia a strategic advantage.
The seaport city of Kherson has already fallen to Russian forces and the shelling of a nuclear power plant in Enerhodar raised concerns about the risk Ukrainians face. On Thursday night, Zelensky urged the world to act, saying that an explosion at the power plant would be the "end of Europe."
"Only urgent action by Europe can stop the Russian troops," Zelensky said. "Do not allow the death of Europe from a catastrophe at a nuclear power station."
Leaders of western countries have firmly put their support behind Ukraine and called for Putin to stop the attacks. A United Nations resolution passed on Wednesday called for Russia to withdraw troops immediately and countries have continued to lob sanctions at Russian officials and high-powered individuals.
Stopping Russia, according to Illarionov, requires a forceful "hardware response," because a military attack can't be stopped by resolutions. Illarionov pushed NATO and America to seriously consider implementing the no-fly zone, saying that it "really can stop this aggression."
While Putin's called for an end to the sanctions, he hasn't pulled back troops or lessened his assault on Ukraine. Although negotiations continue between the two sides, officials don't seem entirely confident that it would end in peace for Ukraine.