Ex Republican Rep, Who Voted to Impeach Clinton, Calls Out GOP for 'Whining' About Trump Impeachment 'Process'
Former Republican Congressman Joe Scarborough, who voted to impeach President Bill Clinton, mocked GOP lawmakers' complaints about the Democratic-led "process" against President Donald Trump.
"They think they have to defend Donald Trump," Scarborough, who now identifies himself as an independent, said during a Thursday segment of his MSNBC show Morning Joe. "So they'll set up a straw man, and [Speaker of the House] Nancy Pelosi will knock it down."
He argued that "all" Republicans "can do is argue process, process, process, process." The former politician pointed out that even after Pelosi and Democrats "take those excuses away, they [Republicans] come up with others."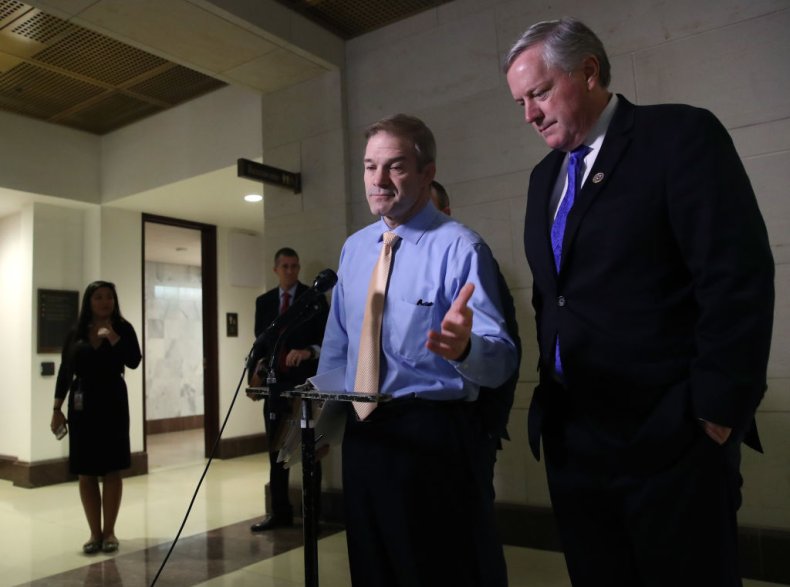 "And they've been whining, oh they've been whining terribly, 'Oh we need a vote on this impeachment inquiry,'" Scarborough said in a mocking tone. "She finally gives them a vote, and they say, 'Oh, it's taken them too long to give us a vote.' And now they're offended about that," he said.
"This sort of whining, let's keep this in perspective," Scarborough asserted. He argued that the "whining" heard from Republicans in the House Rules Committee was the norm, as they are the minority party. "The Rules Committee is set up for the majority of the House to set the rules for the debate...same as it ever was," the MSNBC host said.
"You know the Republicans have a losing fight on their hands, because all they can do is talk about process," Scarborough concluded.
Back in 1998, Scarborough was one of 228 lawmakers that voted in favor of impeaching Clinton in the House of Representatives. That vote was split largely along party lines, with just five Democrats voting in favor of three of the four articles of impeachment, and four voting in favor of all four. The Senate did not vote to convict and remove Clinton, however, and he served out the rest of his term.
In May, Scarborough, who regularly criticizes Trump and his administration, defended his support of impeaching the president as well as his attorney general, William Barr, by pointing out he'd voted for Clinton's impeachment as well.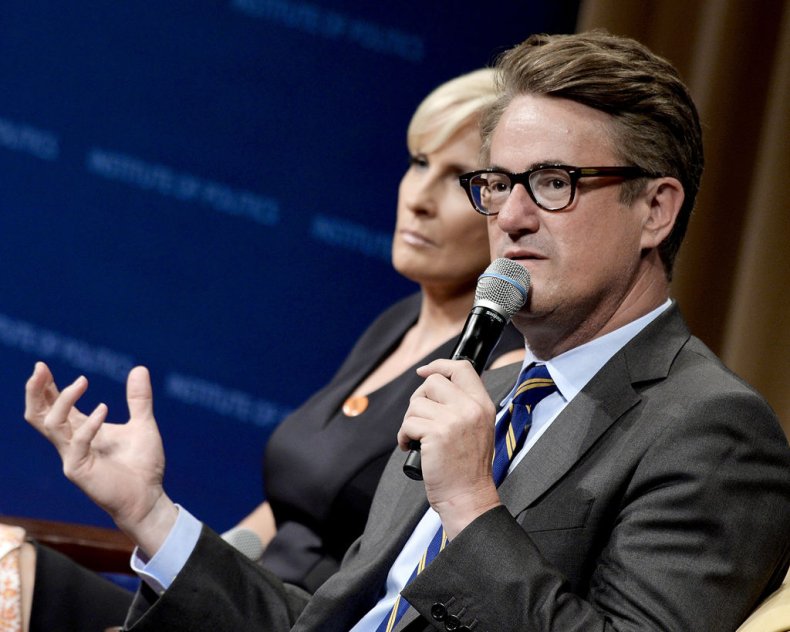 "And yes. I voted to impeach Bill Clinton on two counts of perjury," he wrote in a tweet. "I would also vote to impeach William Barr today for committing perjury before Congress, and would vote to launch an impeachment inquiry against Donald Trump. No man is above the law."
As Scarborough noted on Thursday, many of the current Republicans in Congress have repeatedly attacked the way in which Democrats have proceeded with the impeachment process. They've argued it goes against precedent and is somehow improper. But that argument doesn't appear to hold water.
Last week, a federal judge ruled that the impeachment process was legal. Republicans had argued that the impeachment inquiry was being carried out incorrectly because a formal vote was never taken to the House floor. Judge Beryl Howell asserted that this argument was not backed up by history.
"Even in cases of presidential impeachment, a House resolution has never, in fact, been required to begin an impeachment inquiry," Howell wrote in the ruling, calling GOP arguments "cherry-picked and incomplete."