Ex-Republican Strategist Says That Trump Will Become Like a 'King' or 'Emperor' After Senate Acquittal
Former Republican strategist Steve Schmidt argued that President Donald Trump's probable acquittal in the Senate this week will transform him into the most powerful leader in U.S. history, suggesting he'd be akin to a "king" or "emperor."
Schmidt made the remarks during a segment with MSNBC on Monday. The communications and public affairs strategist has previously worked on the campaigns of such prominent Republicans as former President George W. Bush and the late Senator John McCain of Arizona. But since 2018 Schmidt has officially identified as an independent, largely because of his opposition to Trump.
The political adviser said on MSNBC that the country's founders never anticipated a situation where one of the co-equal branches of government, in this case Congress, would "voluntarily surrender its power to one of the other branches of government and become subordinate." He argued that the Republican Party had made the Congress "subordinate" to the presidency.
"Anything that Donald Trump does is OK," Schmidt warned. He said it would now be up to voters to check the president's power in the 2020 general election.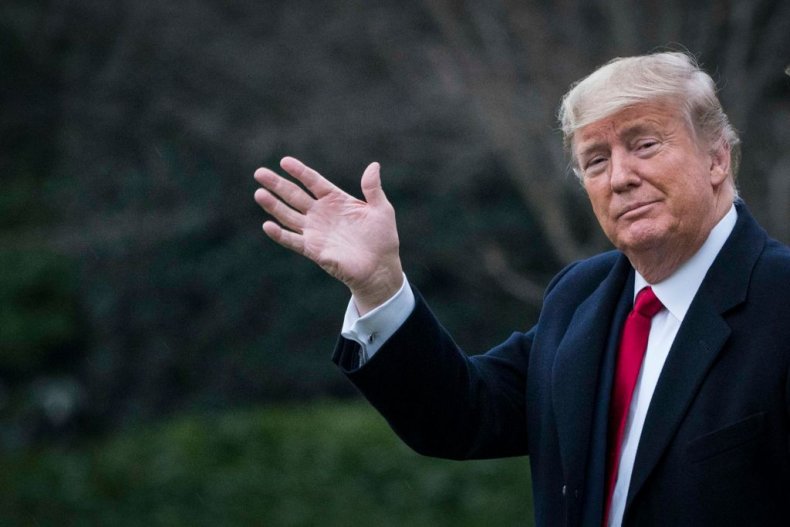 "Do we want to have at the head of our country a president? Or do we want to have a king? Do we want to have an emperor?" he asked. "Do we want to have somebody that sits above the law? Do we want to have somebody who is unaccountable to the institutions that, from the beginning of the country, have said that no institution, no person in the country is above the law?"
"At the aftermath of this, when he is acquitted, there will never, ever have been an American president with the power that Donald Trump possesses right now in this moment," Schmidt said. Continuing, he insisted that no former president would have been "as powerful as Donald John Trump in this hour as we get ready to see his acquittal play out."
The Senate, which is controlled by Republicans, is set to vote Wednesday on whether to remove or acquit Trump on the impeachment charges formally leveled by the House of Representatives in December. It appears all but certain that Trump will be acquitted, which was widely expected by most analysts from the outset of the impeachment process.
For a president to be removed from office, a two-thirds majority of the Senate must vote in favor. With the current Senate makeup, this would mean that at least 20 GOP senators would be required to vote against Trump alongside all 45 Democrats and the chamber's two independents. While some analysts have speculated that a few Republicans could vote against Trump, it never seemed likely that enough would break ranks to remove the president.
Currently, it's unclear if all the Democrats in the Senate will even vote for removal. When moderate Democrat Joe Manchin spoke from the Senate floor on Monday, he criticized Trump's actions but suggested that the chamber should instead move to censure the president, not remove him from office.
Meanwhile, some have speculated that Republican Senator Mitt Romney of Utah might vote for Trump's removal. The GOP lawmaker was an early critic of Trump's actions toward Ukraine, which led to his impeachment. He also broke ranks with Republicans during the trial, voting alongside Democrats to call for additional witnesses to testify.
Trump has dismissed the entire impeachment process as purely "partisan" and a "witch hunt." He has repeatedly argued that he did "nothing wrong," and has previously suggested that Article 2 of the Constitution gives him "the right to do whatever I want."
But constitutional scholars and legal experts have disputed this claim, often noting that no one is above the law, not even the president.