Ex-RNC Chair Blasts Republicans Threatening 'Civil War' if Trump Impeached: 'Are You Freaking Kidding Me?'
Former Republican National Committee (RNC) chair Michael Steele slammed conservatives who have warned of a "civil war" if President Donald Trump were to be impeached and removed from office.
At the end of September, Pastor Robert Jeffress threatened on Fox News that if Congress were to successfully remove Trump from office: "It will cause a Civil War like fracture in this nation from which our country will never heal." Trump tweeted the quote at the time, drawing criticism from numerous pundits, Democrats and even some leading Republicans. But other conservative commentators and politicians have made similar remarks in the intervening weeks.
"I don't know what the hell is wrong with these people," Steele said Saturday on MSNBC. "I think we just need to be straight up about it and just call them out...This is something they want. This is something they are perpetuating through their language and tweets."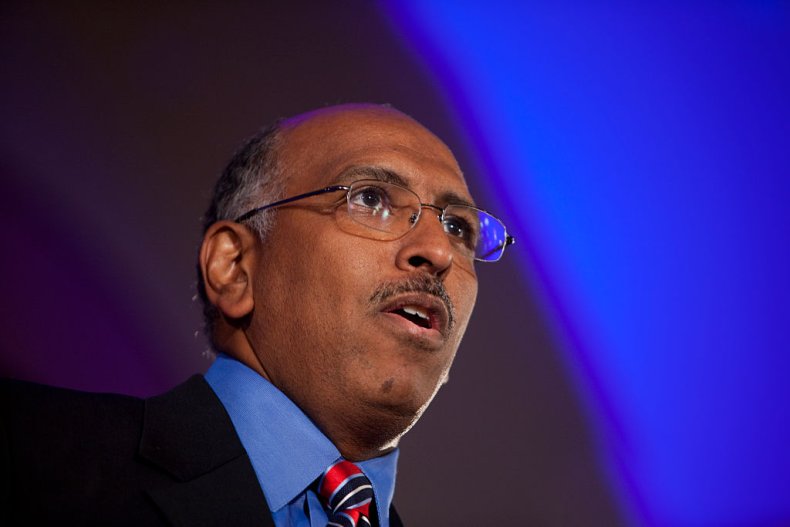 Steele argued that Americans need "to push back on this and say, 'No, this is not where we are going and this is not who we are.'"
"Who started this silliness?" he asked. "Over Donald Trump? Are you freaking kidding me?" the former GOP official said incredulously. "I'm gonna go against my neighbor over Donald Trump? This shows you the lunacy of this time," he asserted.
On Thursday, GOP Representative Louie Gohmert of Texas repeated the "civil war" threat following a successful vote in the House of Representatives to approve rules governing the ongoing impeachment inquiry, which passed largely along party lines. Gohmert said that the Democrats were "about to push this country to a civil war if they were to get their wishes."
"And if there's one thing I don't want to see in my lifetime, I don't want to ever have participation in, it's a civil war," he said.
Conservative Pastor Rick Wiles, who leads the Flowing Streams Church in Florida, made similar comments on his TruNews program last month. "If they take him [Trump] out, there's gonna be violence in America," Wiles said.
"I believe there are people in this country, veterans, there are cowboys, mountain men, I mean guys that know how to fight," he said, "and they're going to make a decision that people who did this to Donald Trump are not gonna get away with it."
As Democrats control the House of Representatives, most analysts believe that the president will be formally impeached in the coming weeks. However, it is seen as highly unlikely that the Republican-controlled Senate will remove Trump from office. A two-thirds majority vote is required in the Senate to remove the president, and the upper chamber of Congress is currently composed of 53 Republicans, 45 Democrats and two independents that caucus with the Democrats.