Ex-Rolling Stone Bill Wyman Diagnosed with Prostate Cancer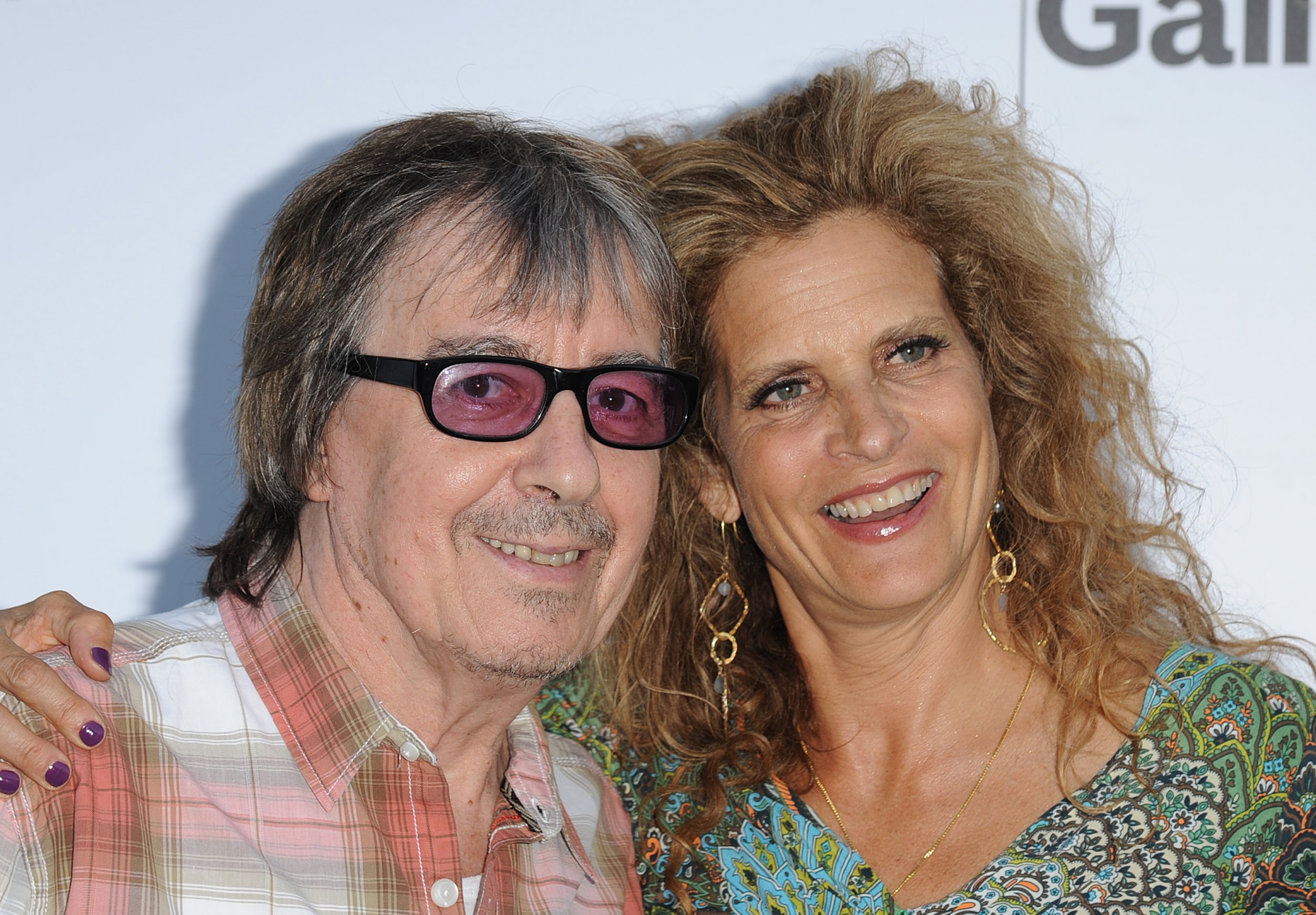 Former Rolling Stones bassist Bill Wyman is battling prostate cancer, his spokesperson has confirmed.
"He is undergoing treatment and is expected to make a full recovery as it was caught in the early stages," said the spokesperson in a statement on Tuesday.
The musician was a founding member of the iconic rock band along with Mick Jagger and Keith Richards in 1962. He left the group three decades later, in 1993, citing exhaustion from the band's grueling tour schedule. "I really don't want to do it anymore," he explained at the time. "I have many special memories. It's been wonderful. But I thought the last two tours with them were the best we have ever done, so I was quite happy to stop after that."
Wyman, 79, was seen in public just days ago attending media mogul Rupert Murdoch's wedding to the model Jerry Hall in London's Fleet Street over the weekend. He and wife Suzanne Accosta posed for a picture with fellow rocker Bob Geldof and his wife Jeanne Marine.
In 2015, Wyman criticized a plaque marking the spot where founding members Jagger and Richards supposedly met and formed the Stones, branding it "disgusting." He told BBC Radio 5 Live that it was late guitarist Brian Jones who was instrumental in the band's formation.
The plaque, on display at Dartford train station, read: "Mick Jagger and Keith Richards met on platform 2 on 17 October 1961 and went on to form The Rolling Stones—one of the most successful rock bands of all time."
"Mick Jagger and Keith Richards didn't create The Rolling Stones—they were part of The Rolling Stones like all of us," contested Wyman. "Brian Jones wanted to form a blues band and he enlisted each member one-by-one. He gave the name The Rolling Stones, he chose the music and he was the leader."
City councilor Jeremy Kite vowed to change the plaque to accurately reflect history. "I have no complaint with him raising it or bringing it to our attention and now he has, we'll change it," he said.