A San Diego ex-cop pleaded guilty Friday to voluntary manslaughter in the shooting of a man he saw escape a patrol car.
Aaron Russell entered his plea of guilty under an agreement and faces up to 11 years in prison for the Mary 2020 voluntary manslaughter of Nicholas Bils, who died as a result of Russell firing five shots, four of which hit Bils in the back and side. He died at the scene, and an autopsy determined the cause of death was a fatal gunshot wound to the heart.
Russell resigned from the sheriff's department shortly after the shooting and was charged two months later with second-degree murder. Originally, he pleaded not guilty and faced a minimum of 15 years in prison and a maximum life sentence.
In the plea agreement, Russell admitted he "unreasonably believed that I or someone else was in imminent danger of being killed or suffering great bodily injury. I actually, but unreasonably believed that the immediate use of deadly force was necessary to defend against the danger."
The day of the shooting, Bils, 36, was hitting golf balls for his dog to fetch in Old Town State Park in San Diego. Two park rangers approached Bils, telling him he couldn't be in the park due to COVID-19 restrictions. With a history of fearing police, Bils ran, prompting the park rangers to chase and arrest him.
The park rangers handcuffed Bils and placed him in the back seat of their car. However, they did not properly handcuff him during transport to the San Diego Central Jail where Russell worked.
According to the arrest affidavit for Russell, upon arriving at the jail the park rangers exited the vehicle and "Russell and a second deputy were across the street when they saw one of Bils' arms reaching out of the California State Park Rangers Ford Crown Victoria." Bills then exited the car and ran away.
Russell, carrying a lunch tote and water bottle in one hand and a COVID-19 face mask in the other, gave chase along with the two park rangers and the second deputy. Russell transferred his belongings to one hand while he unholstered his weapon and fired when he was 15 to 20 feet away from Bils, the affidavit said.
A wrongful death lawsuit was filed on behalf of Bils' by his mother stating he suffered from mental health issues and a strong fear of the police.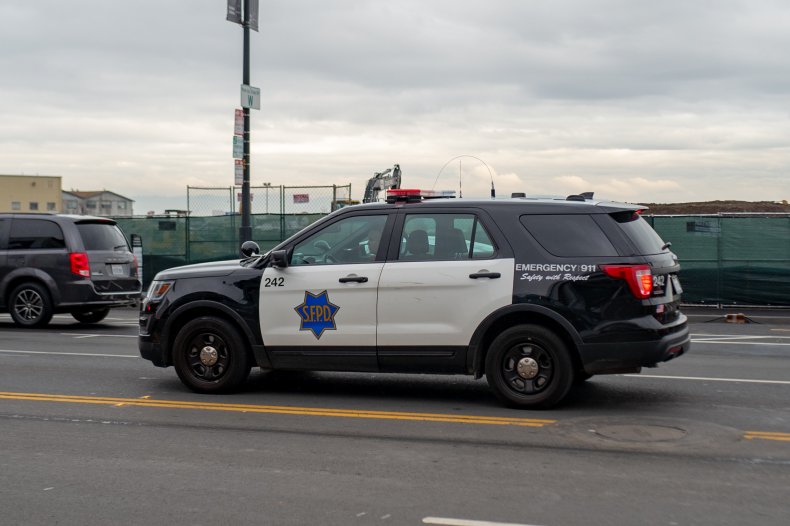 A prosecution press release noted that California law changed in January 2020 to allow use of deadly force only when "necessary," when a life is in imminent danger and nonlethal means are not available. Previously, deadly force was allowed when "reasonable."
District Attorney Summer Stephan said in the statement that the voluntary manslaughter plea "accurately reflects that this is a homicide in which the victim was unlawfully killed, and that the former deputy sheriff erroneously and unreasonably believed it was necessary to defend against a perceived imminent threat."
The Associated Press contributed to this article.