Former Republican Missouri Senator and United Nations Ambassador John C. Danforth has said he regrets having endorsed Republican Missouri Senator Josh Hawley during the 2018 midterm elections since Hawley led Wednesday's Senatorial Republican challenge of the Electoral College's vote in favor of President-elect Joe Biden.
"Supporting Josh and trying so hard to get him elected to the Senate was the worst mistake I ever made in my life," Danforth said in a Thursday phone interview with the St. Louis Post Dispatch. "[Hawley] is doing real harm. What he's doing to his party is one thing. What he's doing to the country is much worse."
Danforth was particularly appalled at the sight of ransacking the halls of Congress where he onced worked. The rioters overtook the Congressional building after Trump encouraged them to protest at the Capitol building to oppose Biden's election.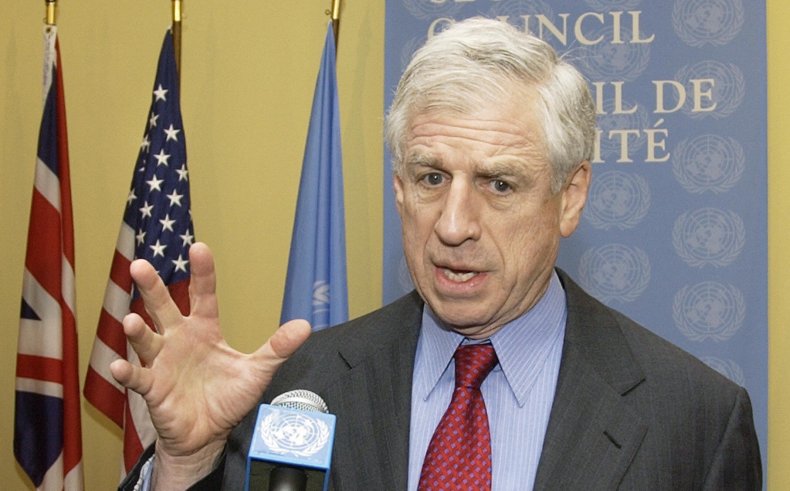 Danforth met Hawley when Hawley was still a student at Yale Law School. During Hawley's race in the 2018 midterms, Danforth endorsed Hawley even though the two differed in their opinions of President Donald Trump: Hawley embraced Trump while Danforth worried about the president's effect on the Republican Party.
Hawley was the first Republican senator who pledged to oppose the January 6 congressional certification of President-elect Joe Biden's Electoral College win.
Usually, the congressional certification is a procedural formality. But this year, Republican officials and Trump pledged to fight Biden's election at the congressional meeting.
Trump and GOP officials even said that Vice President Mike Pence had the constitutional authority to single-handedly reject any Electoral votes that he considered illegitimate based on Trump's baseless claims of election fraud, thus giving Pence the power overturning the election in Trump's favor.
Hawley pledged to object to the electoral college count, saying he wanted to force a congressional vote to have an opportunity to highlight that "some states, particularly Pennsylvania, failed to follow their own state election laws."
Hawley and other Republicans pushed claims that state election laws, revised to accommodate voters who didn't wish to vote in-person during the ongoing COVID-19 pandemic, violated the U.S. Constitution because the changes were often created by election boards or governors' executive orders rather than through the legislatures.
In the end, Republican senators largely voted to approve the Electoral College's votes despite Hawley and others' objections. Nevertheless, Danforth said that the attempt to overturn the election's results has had lasting damage on the country.
"Yesterday was the physical culmination of the long attempt (by Hawley and others) to foment a lack of public confidence in our democratic system," Danforth said. "It is very dangerous to America to continue pushing this idea that government doesn't work and that voting was fraudulent."
Newsweek contacted Hawley's office for comment.